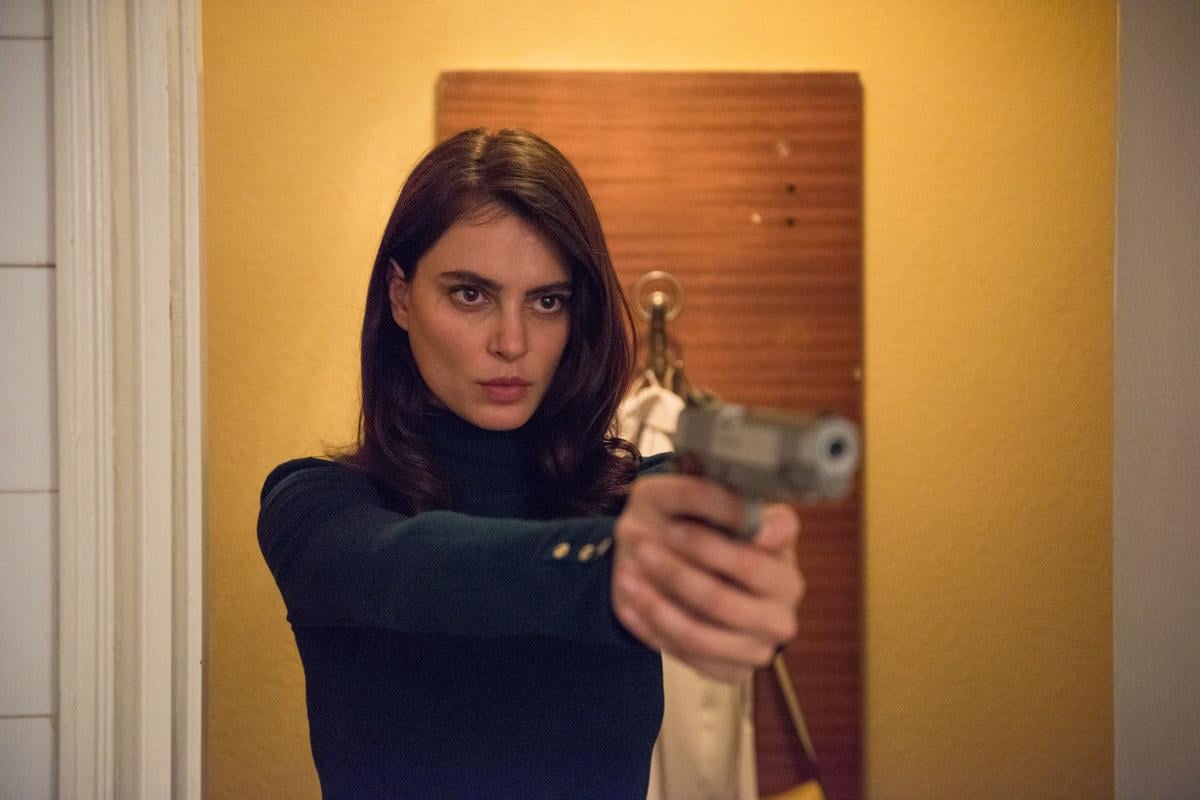 One of the more interesting — and, for movie lovers, welcome — developments during Covid-19 has been the emergence of "virtual cinema." These are first-run titles available to watch directly from home, thanks to independent cinemas like the North Park Theatre, Dipson Theatres and Aurora Theatre.
There are so many options, in fact, that some visitors might be a bit overwhelmed. Despite the presence of some recognizable faces — Tom Hardy, Javier Bardem, Elle Fanning, Will Forte — the titles will be unfamiliar to most. 
Happily, all of the selections are of interest. And a few stand out. Here are four virtual cinema recommendations for a night at the movies — er, a night at home watching a movie. 
The most high-profile virtual cinema selection is likely the strange, compelling biopic "Capone." Starring a heavily made-up, growling Tom Hardy, the film is a somber look at the final days of Al Capone. This is not the dominant Chicago gangster portrayed by Robert De Niro in "The Untouchables." Rather, this is a Capone suffering from dementia and unable to differentiate between fantasy and reality.
It's an odd focus, to be sure. But Josh Trank, director of the clever "Chronicle" and ill-fated "Fantastic Four," gives an imaginative take on an oft-portrayed figure. He deserves credit for making such a sad story so compelling.
Hardy gives an unexpectedly resonant performance that initially verges on parody, but ends up packing an emotional punch. 
In the mood for a witty, stylish caper? Romanian-language (English-subtitled) crime drama "The Whistlers" is a hugely entertaining gem. 
The latest from acclaimed filmmaker Corneliu Porumboiu is the globe-trotting story of a rather sad sack-ish police officer who becomes entangled in a scheme to free a businessman from prison. 
That might sound rather ho-hum. But add to that Eastern European stew a stunning mystery woman (Catrinel Marlon, giving a star-making performance), a jaunt to the Canary Islands, and the use of the Islands' "whistling language," and you have a mesmerizing motion picture. 
It all culminates in a breathtaking, gorgeous finale set in a Singapore. "The Whistlers" is unique, and wildly original.
One of the most provocative films on the virtual cinema list is "Alice," a French-language (English-subtitled) story of a wife and mother who discovers her husband has blown all of their money on escorts. The news rocks the titular character, played by Emilie Piponnier.
To gain information about this escort service "for millionaires and billionaires" — her husband is neither — Alice goes undercover and soon winds up working as an escort. 
Piponnier gives a bravura performance — heartbreaking, powerful and above all else, believable. And while viewers might not agree with some of the character's decisions, there is no arguing her motivation. 
The film is an undeniable conversation-starter. And since there's plenty of time to converse these days, why not focus on something genuinely scintillating?
"Once Were Brothers: Robbie Robertson and the Band"
The story of the Band is one of struggle, success, triumph and tragedy. And those elements make "Once Were Brothers" a strong music documentary. 
"Brothers" chronicles the group's start in Canada, its days as Bob Dylan's backing band, the creation of classic songs like "The Weight," and the Band's epic final concert (filmed and released as "The Last Waltz").
It's also a story of five difficult individuals. And make no mistake — this is the story of the Band from one man's perspective: Robbie Robertson's. While the film acknowledges his battles with Levon Helm, this is still Robertson's version of history.
Guess what? His version is fascinating. Full of gorgeous archival footage and genuinely soul-stirring music, "Once Were Brothers" is involving from start to finish.