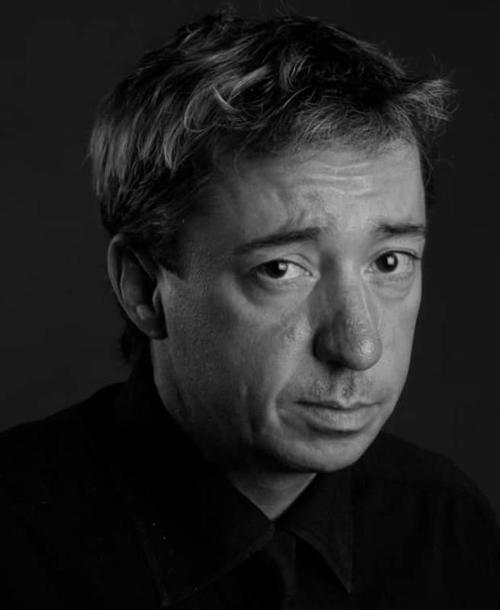 Dec. 13, 1963 — Oct. 12, 2019
In December 2014, Timothy Patrick Finnegan played a dozen characters in the Buffalo United Artists one-man show, "Santa Claus is Coming Out," including Santa's smooth-talking agent and a young boy who wants a doll for Christmas.
"No matter the role, he is always his low-key and unfailingly affable self, a tack that works extraordinarily well for him here," wrote Buffalo News Arts Critic Colin Dabkowski, lauding Mr. Finnegan's "impressive chops."
Dabkowski wrote: "Finnegan almost blithely shifts from character to character, undergoing some 40 costume changes in the span of an hour."
"He called himself an actor, but he was really an entertainer," said Mr. Finnegan's younger brother, Patrick Finnegan. "He loved to sing, he always had great stories, and he always wanted to make people smile. It was a great quality he had, that he wanted to make other people's lives better, even if just for a minute."
Timothy Patrick Finnegan died Oct. 12, 2019, in Strong Memorial Hospital in Rochester, after a short illness. The Buffalo resident was 55.
He was born on Dec. 13, 1963, the fifth of six children of Harry C. and Joan Murray Finnegan, of South Buffalo.
His father died in an accident when his children were young, and their mother died in 1980 of cancer. Their grandparents were strong influences on the siblings, Patrick Finnegan said, and some family stories became staples in Mr. Finnegan's comedic and dramatic repertoire at family get-togethers.
Mr. Finnegan discovered his passion for acting when he first took the stage as a pupil in St. Ambrose parochial school in South Buffalo.
In 2016, he recalled that moment for writer Mark C. Lloyd, in a profile published on the Broadway World Buffalo website. "I sang a solo in 'The Pied Piper' in, I think, fourth grade," Mr. Finnegan told Lloyd. "The audience LOVED it. I was hooked."
He went on to perform in musicals at Bishop Timon High School, graduating in 1981. While working toward a 1985 bachelor's degree in communications at St. Bonaventure University, Mr. Finnegan played lead roles in several plays and musicals.
"Once he got to St. Bonaventure, the theater department couldn't get enough of him," said Patrick Finnegan. "He was the lead in almost every show they did in the four years he was there."
Except for almost a year around 2009, when he traveled to Nebraska and then stayed with his brother in Tennessee, Mr. Finnegan lived his whole life in Western New York.
"Buffalo was home and he missed it and wanted to return," his brother said.
"He never really pursued a career because it would have interfered with his acting," said Patrick Finnegan.
Mr. Finnegan was a talented singer and self-taught guitar player, his brother said, who "would sing anytime he got anywhere he could," including joining bands at the Irish Center or taking the stage during band breaks. "At karaoke, it was hard to get the microphone out of his hand," his brother said.
Mr. Finnegan's first professional performance was in 1986, when he appeared in "Jesus Christ Superstar" at Kleinhans Music Hall.
He mainly performed with Buffalo United Artists, but took roles elsewhere, including at the Lancaster Opera House, his brother said.
For the past few years, Mr. Finnegan portrayed patients in the University at Buffalo medical school's patient simulation program, his brother said. After being assigned a disease, he would display and describe his symptoms for students.
In the annual Forest Lawn Cemetery holiday play, "It WAS a Wonderful Life," Mr. Finnegan played Al Boasberg, a film director and comedy writer who died in 1937. He portrayed characters on the summer Forest Lawn trolley tour.
Since news spread of Mr. Finnegan's unexpected death, his family has been inundated with condolences, said his only sister, Kathleen Parks. "We have been so overwhelmed with the number of people who loved him and have reached out to us," she said.
"He was a very genuine, generous person, just an extraordinary young man," said his sister. "He was the glue that held our family together."
Besides his sister and brother, Mr. Finnegan is survived by three other brothers, Daniel, Thomas and Michael, and nieces, nephews, aunts, uncles and cousins.