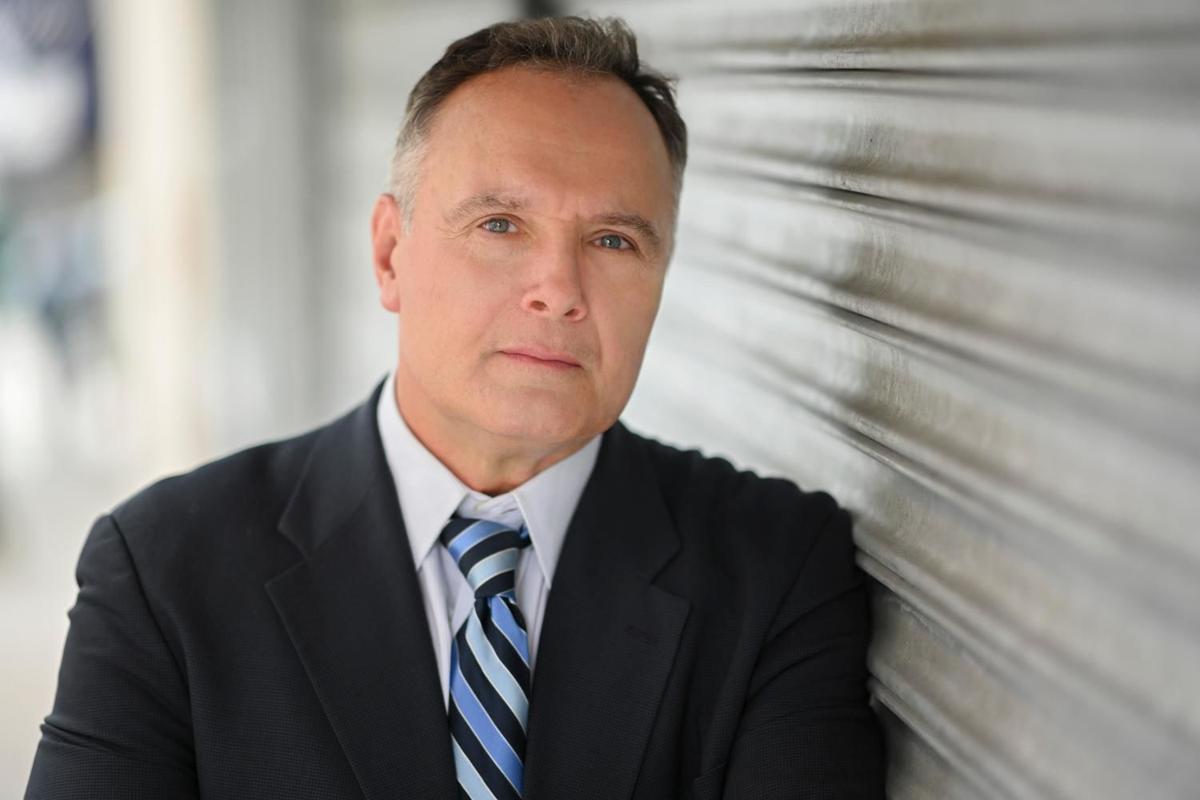 Annie Baker's 2017 play, "The Antipodes," now at Road Less Traveled Theater, takes us into a corporate writers' room where six authors are in search of a story.
Leading this group is Sandy, a narcissistic story guru who arrogantly lords his power over the team as he challenges each member to tell a succession of true-life narratives: their "first time," "the worst thing that ever happened" to them and so forth. It is soon apparent that the more painful the story, the more Sandy likes it. When current life situations arise, he couldn't care less.
Sandy ignores the fact that after weeks on the job, one writer still isn't on the payroll. When another is reluctant to expose his personal life, Sandy fires him. The only woman, and the only person of color, soon learns that Sandy has no interest in them; his assistant doesn't even write down their ideas.
As the play progresses, real life asserts itself with increasing insistence. None of this seems to inform the effort to spin out fiction. One character will go home ill. A storm will threaten everyone's safety. Sandy doesn't care about anyone's real life problems but his own.
Scott Behrend has directed the production with great attention to ensemble acting down to the most minute detail. The world of this corporate storytelling machine, beautifully designed by Lynne Koscielniak, and lit with great expressiveness by John Rickus, is populated with an able and appealing team of actors. Most prominent among these is Broadway actor Sean Cullen who plays Sandy.
Cullen, a South Buffalo native, is visiting Buffalo as the Road Less Traveled 2020 American Theatre Master and was awarded his trophy on opening night. In this distinction, he joins such theater luminaries as Edward Albee and A.R. Gurney. In accepting, Cullen praised his fellow cast members for the excellence of their work. His compliments were well earned after a performance in which they handily navigated Baker's script, tickled out the laughs and forged distinct identities for their characters.
Cullen comfortably settles into Sandy's self-assured conceitedness and deftly delivers the dark laughs afforded by the man's arrogant indifference.
Kristen Tripp Kelley gives a particularly successful performance as Eleanor whose "first time" story is happy and who knits while she works. She scores one of the evening's most genuine laughs without speaking. When sycophantic Dave, played with irritating perfection by Dave Hayes, claims one of Eleanor's ideas as his own during a video conference with the big boss, she momentarily rises from her seat with involuntary alarm. The moment sums up the tone Annie Baker's rather dark humor.
Hayes and John Hurley play the only two veterans of Sandy's narrative development process, having worked on his previous success, something called "Heathens." It is clear that they have been invited back because of their toady devotion to Sandy. They express their submissive loyalty at every opportunity. For Dave, the saving grace of his life's tragedies, including a father who shoots himself in the face, is that they lead to this job with Sandy.
Others in the group are not so submissive, an ambivalence that is revealed by their constant concern over whether they will be paid. As Josh, Ricky Needham, looking like a corporate escapee from "How to Succeed in Business," confronts Sandy about his delayed paycheck. His reaction to being rebuffed in this effort scores another darkly comic Annie Baker moment.
The ultimate groveler in Sandy's world is his assistant, Brian, played with hilarious devotion by Adam Yellen. We will learn that within Brian's secret narrative, there is a deeper secret need, but on the surface, he beams when Sandy so much as mentions his name.
Greg Howze spins in his chair and casually coasts through the narrative as Adam. His carefree air serves as a kind of armor to protect him from the sociopathic arrangement.
Cassie Cameron makes hay of Sarah the office manager. She orders the meals, and filters the phone calls from the corporate execs. At one point, Sandy calls upon her to tell a true story from her childhood. What begins as plausible memory quickly evolves into a kind of nightmare drawn from the pages of the Brothers Grimm. Cameron, whose character adores attention, skillfully pours on excess as needed.
David Marciniak is excellent in the dual role of inhibited Danny M2, and as the voice of Max, the withholding big boss. His final exit as Danny provides another excellent example of Annie Baker's comedy of discomfort.
The cast's expert navigation of the continuous shifts in the direction of conversation is delightful in this "Waiting for Godot" of a show about what happens while a team of writers fails to produce a narrative. Fabulous sound design by Katie Menke does a great deal of set tone and create momentum.
It is an intriguing play and a handsome opportunity to showcase the talent of Buffalo's own Sean Cullen.
Through Feb. 9 at Road Less Traveled Theater (456 Main St.). Performances are at 7:30 p.m. Thursdays through Saturdays and 2 p.m. Sundays. Tickets are $39 general admission; $25 for students. 629-3069. roadlesstraveledproductions.org.