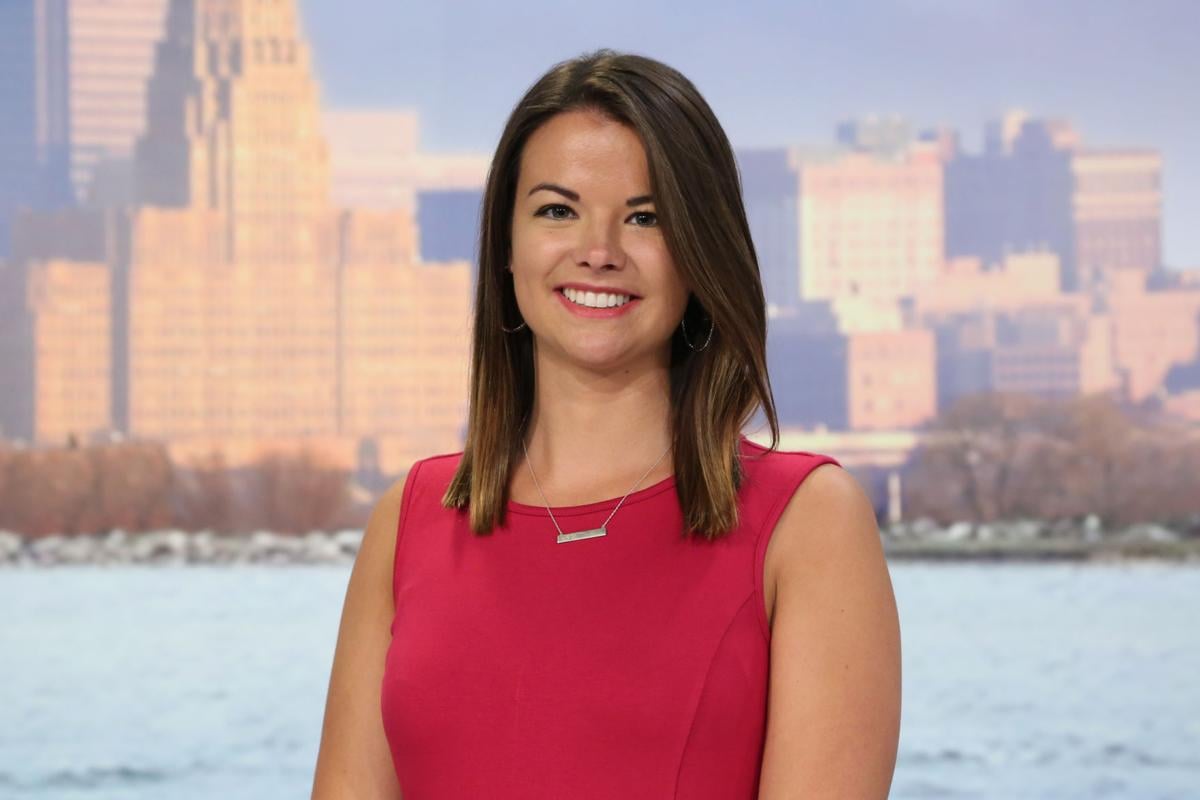 WKBW-TV (Channel 7) news viewers may be asking that question after Wood joined the station's news department a month ago as a multimedia journalist or MMJ, the term used for reporters of versatility.
Wood is the first member of the new class of the E.W. Scripps Journalism Career Program (JCP) connected with WKBW that is associated with graduates of Syracuse University's Newhouse School of Public Communications.
The program was suspended last year because of the Covid-19 pandemic, which meant that some MMJs from the Syracuse class of 2019 stayed at WKBW longer than the year they were scheduled to be here.
Wood is a 2020 Syracuse graduate who worked as a morning reporter at a North Carolina station, WCTI, after graduation before becoming a casualty of pandemic layoffs. She is being joined by three 2021 graduates as some previous JCP members depart WKBW for bigger markets.
The three other SU graduates in the JCP class are:
• Natalie Fahmy, an MMJ who is from Canton, Ohio, and is fluent in Spanish and Arabic.
• Ryan Clarke Arbogast, an MMJ who is a native of Warwick and whose parents work or have worked in the business.
• Julia Skeval, a news producer who interned at the ABC affiliate in Syracuse.
They will be working in the nation's No. 53 TV market, with the hopes of moving on to a top 25 market as have previous JCP members at WKBW.
With there being no JCP class from 2020, Jeddy Johnson, Gilat Melamed, Taylor Epps and Olivia Proia from the 2019 class stayed an extra year. Epps, Proia and Melamed remain at the station.
Johnson has since moved on to the Scripps station, WXYZ, in Detroit, the nation's No. 15 market. Melamed is leaving later this month for a station in Raleigh, N.C., the nation's No. 24 TV market.
Two members of the 2018 class of the partnership between Scripps and SU also remained full-time MMJs at Channel 7 last spring – Rebecca Thornburg and Nikki DeMentri.
And Jeff Slawson remains from the class of 2017.
Thornburg has moved on from an on-air position at WKBW to become a creative services producer at a Fox-affiliated station in Boston, the nation's No. 10 TV market.
DiMentri left WKBW in late November to become an MMJ at WRTV, the Scripps station in Indianapolis, the nation's No. 25 market.
Another former JCP at Channel 7, Paola Suro is working at the same Atlanta station as a trio of former Buffalo media members, including former WKBW anchor-reporter Madison Carter, former WGRZ-TV meteorologist Chesley McNeil and former WGRZ reporter Matt Pearl. Atlanta is the nation's No. 7 TV market.