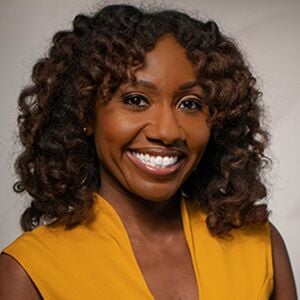 WIVB-TV (Channel 4) weekend anchor Shannon Smith is leaving the CBS affiliate at the end of the week to take a weekend evening anchor job at a Cleveland station.
Smith, who was recently promoted to the weekend morning anchor job, announced her move to a Top 20 market on social networks.
She will be the weekend evening anchor at WOIO, the CBS affiliate in Cleveland owned by Gray Television.
It is a big step up for Smith, who is going to the No. 17 market in Cleveland from the No. 51 market in Buffalo.
"I wouldn't have left Buffalo unless it was something good," Smith said in a telephone interview.
Her contract expired in August. She had been here for three years.
Her departure comes about six months after she was promoted to be the anchor of "Weekend Wake Up!"
Smith said she wasn't looking to leave and she appreciated everything her superiors at Channel 4 had done in advancing her career.
"The opportunity came up," said Smith. "The more I looked at it, it seemed like the right move."
Smith added that Cleveland is only about five hours from her native Chicago and she can be closer to her family, including her 96-year-old grandfather.
Her last day at Channel 4 is Sunday.
Stay tuned in
Get the latest information on hit TV shows and more with our weekly newsletter!