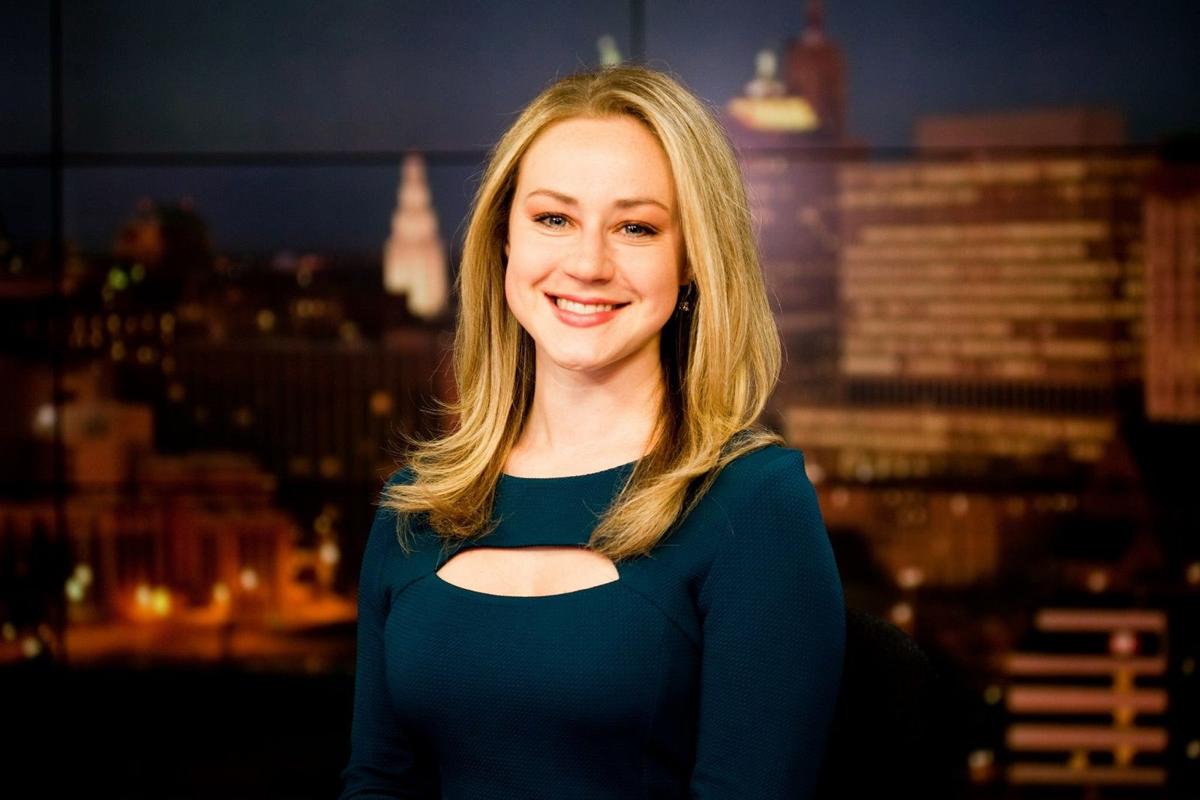 WIVB-TV (Channel 4) weekend anchor-reporter Erica Brecher is leaving the station after three years, but is remaining in Western New York to take a job in public relations.
Brecher's decision to leave came less than a week after her husband, WIVB meteorologist Andrew Baglini, announced that his final day at the station is Wednesday. He is looking for a job in and out of broadcasting.
Baglini, who is married to WIVB weekend anchor-reporter Erica Brecher, is believed to have received a contract offer to remain at the station about a year ago but declined it
"We're not leaving Buffalo," said Brecher, whose final day is Friday.
She will become a marketing specialist at Excelsior Orthopaedics in Amherst.
Brecher joined WIVB three years ago after four years as a reporter at rival station WGRZ. Baglini is leaving Channel 4 after seven years at the station.
Inquiring minds want to know: Why has WIVB-TV (Channel 4) meteorologist Andrew Baglini moved away from the weekend newscasts anchored by his wife, Erica
Brecher is leaving WIVB for family and professional reasons.
The couple has a 21-month-old son, Matthew. Brecher and Baglini both work weekends, which isn't ideal, especially since they don't have any family who can help them with child care here.
"Andrew and I have long hoped for some schedule changes," she explained in a text. "That's been hard due to our own restrictions with our son."
In addition, Brecher felt she couldn't wait any longer to see if she was going to get the 4 p.m. anchor slot available after Christy Kern left the station.
"I waited as long as I could without letting this great opportunity pass me by," she wrote in a text. "I was told the station simply could not make a decision yet, and I am making my peace with that. I have no hard feelings; it's a business, it's not personal. But time was of the essence. My contract did end. And truly, I hope the door stays open."
Two weeks ago, Erica Brecher and Andrew Baglini became the first married couple to work together on the same Buffalo newscast in several years. Husbands and wives working on-air together is a rarity in local TV news, with John Murphy and his wife, Mary Travers Murphy, the most prominent when they worked together at Channel 7 almost 15 years
It sounded as though the decision to leave broadcasting was a bittersweet one.
"I do feel a little like I'm becoming an unfortunate statistic," she wrote. "You see a lot of women leave TV news after they start a family because the schedules and family life are impossible to balance. That may even be why some very career-oriented women in TV choose not to have children. I always knew I wanted kids and believed that if there's a will, there's a way. I found the will and the way for about two years, but the truth is, it's really damn hard to come home at 12:30 at night, not get sleep for a while after that, and be up at 6 with a toddler.
"I've always admired Ginger Zee, who made it to the literal top of ABC News and has two children. I thought about her a lot throughout this self-reflection. I still believe if there's a will, there's a way, and I hope all women will go for the careers they want and know that they can have both."
She added that she is excited about her new job at Excelsior.
"This is the team of doctors and therapists who quite literally got me back on my feet after I tore my ACL during an adult recreational softball game in 2017," she wrote. "I'm so thankful for everything they did for me, and I'm really excited to join them and help make sure everyone knows the services this practice has to offer."