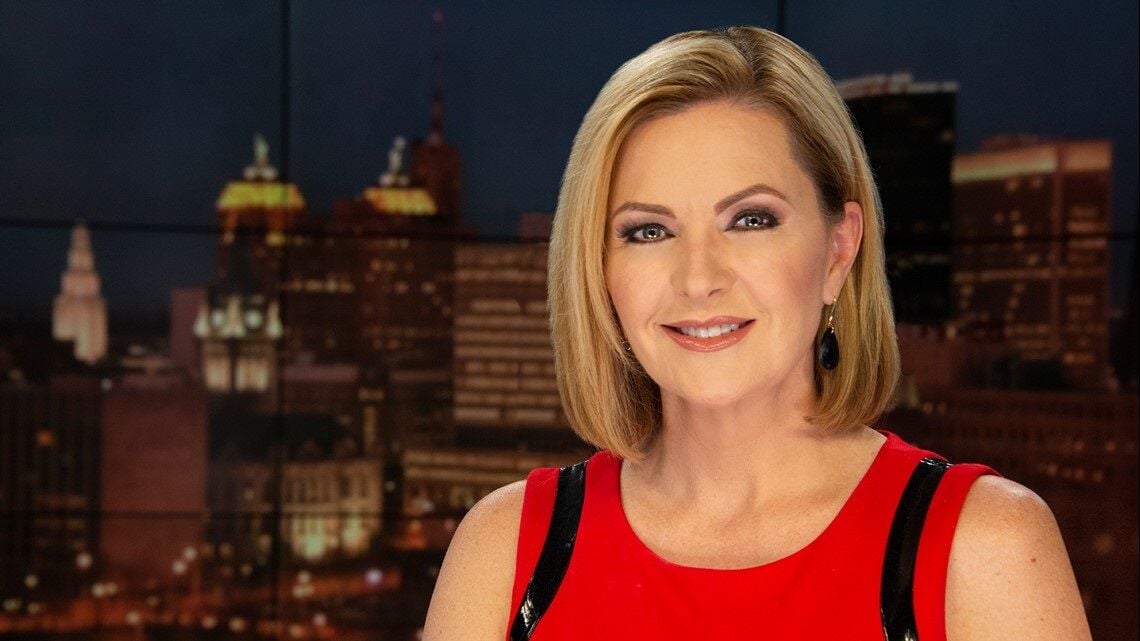 WGRZ-TV (Channel 2) co-anchor Maryalice Demler delivered a rare on-air apology on the station's 11 p.m. newscast Thursday for a political ad-lib comment she made on the 6 p.m. newscast.
Demler's apology came after she took a shot at the Cuomo administration's handling of the coronavirus vaccine program in New York pertaining to those with immune system issues.
Demler and co-anchor Scott Levin weighed in after reporter Kelly Dudzik carried a story about a woman from Kill Buck with Crohn's disease and other health issues who plans to drive 44 miles across the border to Kane, Pa., in March to get a scheduled Covid-19 vaccination shot because she wasn't eligible to get one in New York.
At the end of Dudzik's story, the immune-compromised woman said she hoped Cuomo "would come to his senses" and release or recommend guidelines on which people with compromised immune systems can be vaccinated.
The story could have used an explanation of Gov. Andrew M. Cuomo's reasoning for declining to make people under 65 with underlying medical conditions that put them at risk eligible for the vaccine. His position is detailed in today's Buffalo News that explores both sides of the issue: It would make 4 million more New Yorkers eligible and there isn't enough vaccine available and that would make the difficulties of getting vaccinated even worse.
"Eligibility without availability is illusory. And not only is it illusory I think it is counterproductive," Cuomo said in The News' story.
Levin started the controversial discussion after Dudzik's story ended.
"Of all things, we had months and months to plan this," said Levin. "Months and months and months."
That led Demler to respond: "Our state government had many months to plan a rollout and this is what we get. Remember that on Election Day."
It was a stunning comment, especially at a time that news organizations are policing the Twitter accounts of journalists who express political opinions to avoid being accused of losing objectivity.
While Levin led the post-story discussion, the outrage was primarily directed at Demler, who has been criticized here before for thinking she needs to add her thoughts after many stories are presented.
I immediately received three emails critical of Demler's comments. I suspect the phones were ringing inside the Channel 2 newsroom as well, which likely partially led to Demler to "come to her senses" and apologize. Her bosses also likely thought the apology was necessary. 
"Many of you let me know you felt I was not objective for what I said when I suggested if you are not happy with the rollout you should remember that on Election Day," said Demler on the 11 p.m. newscast.
"I should have not said that. And for that, I apologize. I do want to make it clear in no way I or any of our journalists will tell you how to act and certainly how to vote."
The apology seemed aimed to counter the perception of some viewers – rightly or wrongly – that Demler, Levin and others at the station lean to the right politically.
"Don't think I can watch her anymore," wrote one of my readers. "I was happy not knowing her political views. Guess I'm watching Ch 7."
"How inappropriate can they possibly be?" wrote another reader. "It's appalling."
"There was no station disclaimer about this being a personal opinion or that it was an 'editorial' comment," added a third reader. "Therefore, it appears that WGRZ has its anchors presenting political views. I find that unsettling. If they want to present an editorial, that's fine ... but I'm not interested in listening to the personal political opinions of their supposedly objective anchors."