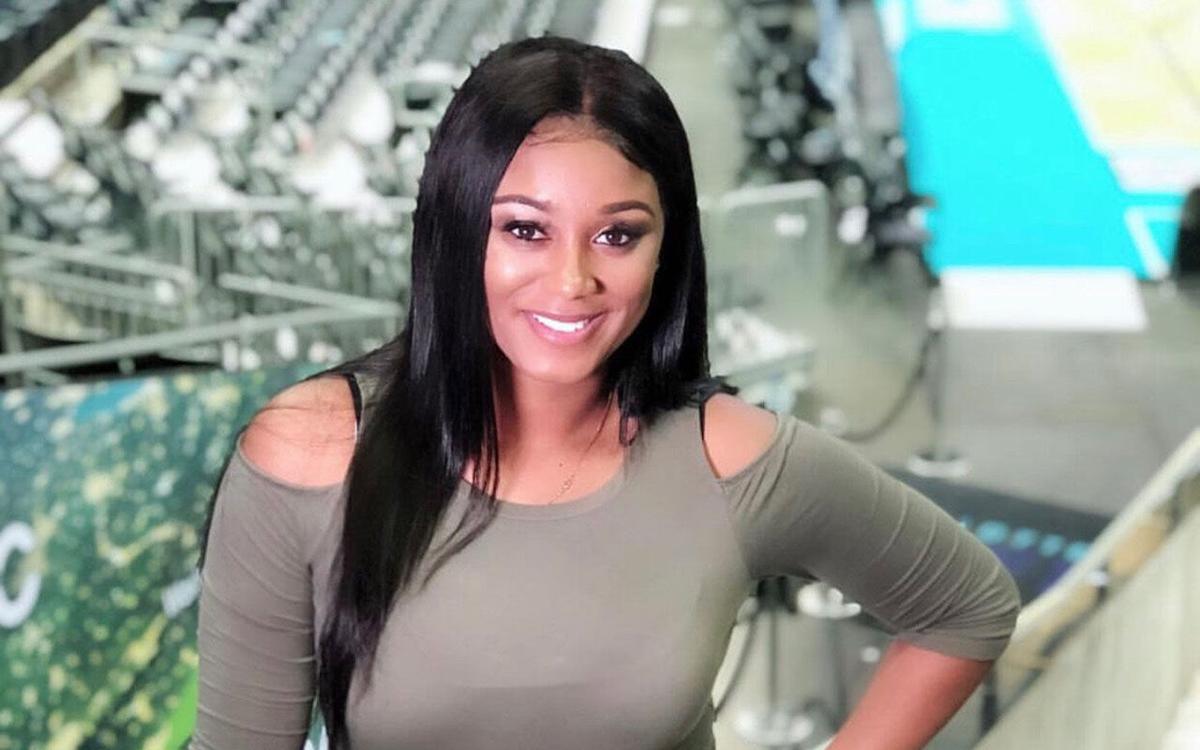 This is what I'm thinking:
New WGRZ-TV (Channel 2) weekend sports anchor and reporter Ashley Holder had a solid debut on multiple newscasts Saturday and Sunday.
My scouting report from her audition reel hardly made that surprising. She has a strong presence.
However, her debut wasn't under ideal circumstances to judge her personality. Her sportscasts were done from her new residence rather than at the station. That meant she didn't have any interplay – commonly referred to as happy talk – with the anchors on set.
Holder didn't give many highlights of all the competition in multiple sports over the weekend in the brief time sports is given on newscasts these days.
I did like her decision to carry an NBA highlight Sunday night but am sure she will be told soon enough that this is an NHL market.
Holder was working from her residence as part of a quarantine required by New York because she arrived here from North Carolina.
Channel 2 is planning to slowly return the staffers who have been working from home to its Delaware Avenue building.
They include "Most Buffalo" co-host Kate Welshofer, meteorologists Patrick Hammer, Heather Waldman and Kevin O'Neill and sports director Adam Benigni.
Anchors Maryalice Demler, Melissa Holmes, Kelly Dudzik and Michael Wooten and weather forecaster Maria Genero have been among those working at the station as Channel 2 has tried to balance those working at home with those in the building.
Channel 2 General Manager Jim Toellner said there will be a phased return to work soon.
"The safety of our staff and our building is our primary concern," he said.
A number of readers questioned my report last week that Channel 2's Holder made history by becoming the first African American woman to anchor sports on a regular basis in Western New York.
Many readers believed former WIVB-TV (Channel 4) reporter Pam Oliver worked in sports here before going to ESPN and Fox Sports.
I've written multiple times – including in the Holder story – that Oliver never worked in the Channel 4 sports department. She was a reporter and a noon co-anchor alongside Carol Jasen.
Here's what I wrote about Oliver in a July, 1995 column:
"It wasn't that long ago that Oliver was Carol Jasen's co-anchor on the noon news ... Even when she was at Channel 4, Oliver was trying to switch from news reporting to sports but there were no openings in Buffalo."
Here is what I wrote about Oliver in 1994: "The former Channel 4 news anchor has done some terrific interviews on ESPN, has a great voice and ... has the potential to be a major star."
And here is what I wrote about her when she left Channel 4 in 1990:
Oliver, the promising noon co-anchor with Carol Jasen, is leaving March 1 to become a reporter and fill-in anchor at WTVT-TV in Tampa, Fla. She has been at WIVB for two years. "It is a very good opportunity and I couldn't let it go by," said Oliver.
A number of readers of Saturday's column about WKBW-TV (Channel 7) anchor-reporter Madison Carter suggested the station would be wise to sign her to a new long-term deal. I did address her contract with her in the wide-ranging interview.
She said her contract ends in July of 2021, which raised the question of whether she will stay or if a bigger market will entice a reporter who excels doing a 75-minute live report.
"It depends on how contract negotiations go," said Carter. "I have work to do and I want to know whether I can still grow here. If I can't grow, I've gotta go."
Reports of Channel 4 anchor Jacquie Walker's retirement are greatly exaggerated. She was listed in a recent obituary of broadcasting trailblazer William (Bill) McKibben as being a former broadcaster. Walker still is at the station and has no intention of retiring.
Stay tuned in
Get the latest information on hit TV shows and more with our weekly newsletter!