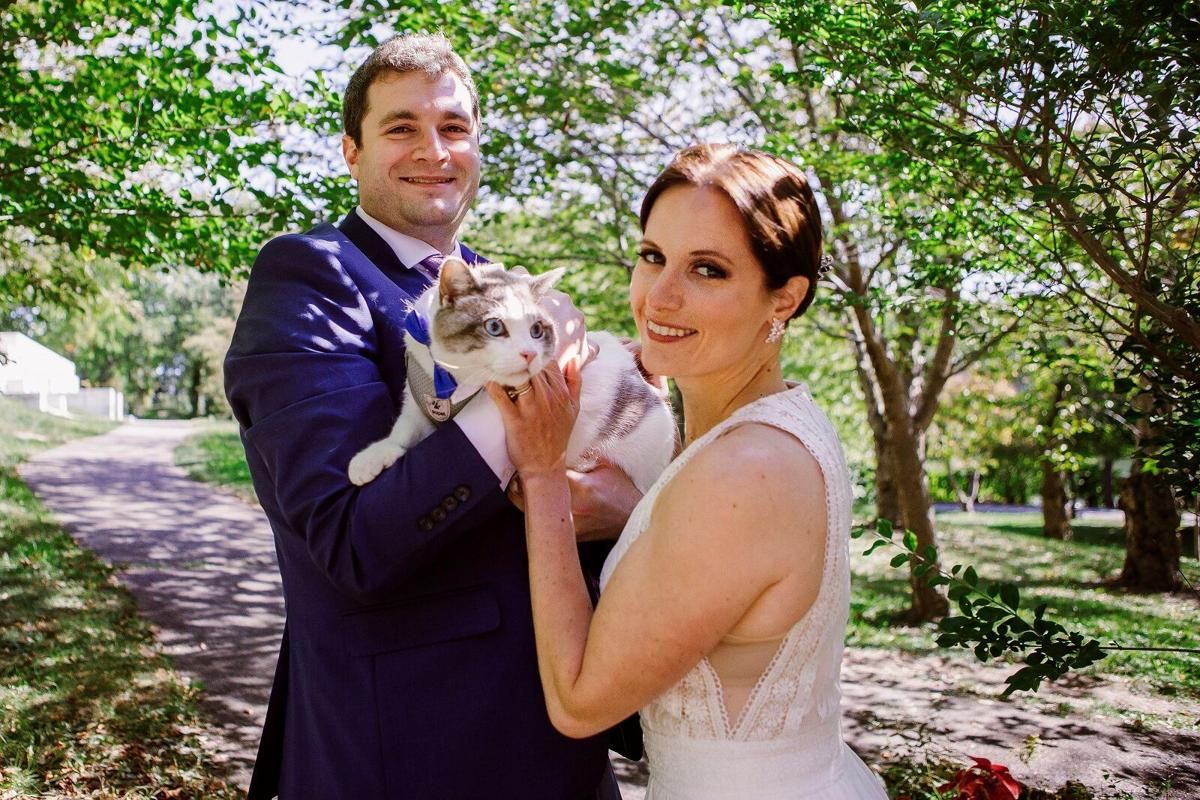 WGRZ-TV (Channel 2) meteorologist Heather Waldman has the easiest forecast for her final day at the station Sept. 23 after five years: emotional, with a chance of some precipitation in the form of tears.
Waldman has already written a goodbye speech, partly because she wants to make her love of co-workers and the community as clear as the best summer day in Western New York.
"I already know my last day is going to be emotional," she said over coffee recently. "I speak extemporaneously every day about the weather but when it comes to being emotional like this, I didn't want to leave anything out. I don't want to say anything wrong and want to make sure the right people were thanked."
She plans to give the speech in the form of one of her signature creations – "Heather's Weather Whys." This time, she will explain why she is leaving instead of why the climate is changing or why Western New York is going to get a foot of snow.
She is leaving a job she loves because she is in love.
She married Steve Weitzner on Sept. 21, 2020, at Buffalo City Hall, after their wedding was rescheduled three times due to Covid-19. They are celebrating their wedding this weekend near her native Gilbertsville, Pa.
Like Waldman, Weitzner is a graduate of Penn State University. They met after graduation.
He is a staff scientist for a national lab based in the Bay area of California but has been able to work remotely here due to Covid-19.
"This is the most time we've spent together in the seven years we've been together," Waldman said.
But Weitzner's company wants him back in California now, which led Waldman to tell WGRZ earlier this summer that she is joining him. She is looking for a job there with the help of a talent agent.
"Was it an easy decision for me to leave Buffalo? Absolutely not," said Waldman. "But we've decided it is best for us to move to where his job is."
She is going to miss the area.
"I hate the word bittersweet because it is a cliché and it covers up so many other descriptors," she said. "But it is the definition of bittersweet. We're excited for our next steps in California. I recognize I am leaving behind a really wonderful community but we hope to come back at least to visit, especially in summer when it is 120 degrees in California and 80 here."
Waldman is a a self-proclaimed weather geek, which she says dates to her childhood.
"I was terrified of thunderstorms when I was a kid," she explained.
A second-grade teacher saw her fear and handed her a book to understand what was happening.
"It kind of took off from there," she explained. "Was I 7 years old saying, I'm going to be a meteorologist? Absolutely not. But the more I read about weather, the more I was fascinated by it. I grew up watching The Weather Channel for hours at a time."
Undoubtedly, she saw plenty of Western New York on that channel. But she didn't know much about Buffalo when she arrived as a 25-year-old in her first TV job. She said the station's staff embraced her and let her make her own way, with former weekend anchor and now reporter Ron Plants giving her some of the best advice.
"He was one of the people who broke me out of the performer and told me just talk and have fun and don't take this too seriously," she said.
She also received some insight from Erica Brecher, another Penn State graduate who was a WGRZ reporter before leaving for WIVB-TV. Waldman worked with Brecher's husband, Andrew Baglini, at Accu-Weather before coming to WGRZ.
"Erica is an excellent sort of ambassador for Buffalo," said Waldman. "She was telling me wonderful things about Buffalo and I trusted her even though I hadn't seen much of the city. If she had found a good home, I am sure I can too."
She did. She learned the community was welcoming and smart about weather.
"There are some markets out there where people either don't care about weather or it is not as impactful. But people here listen and ask good questions or hold me accountable. 'You said no rain on this day, well I just got soaked.' "
She started as a weekend weather anchor, eventually moving to weekdays at 5:30, 9 and 11 p.m.
"Heather's Weather Whys," in which she tells stories from a science perspective, became a popular feature. "It's been fun, a good way to interact with the audience," she said.
A Penn State football fan, it took her some time to learn Western New York is as obsessed about the Buffalo Bills as they are with weather. Now the Bills will be part of her planned farewell.
"I'm going to be a Bills fan for life and that's not just lip service," she said.
In other words, she leaves a Bills geek.