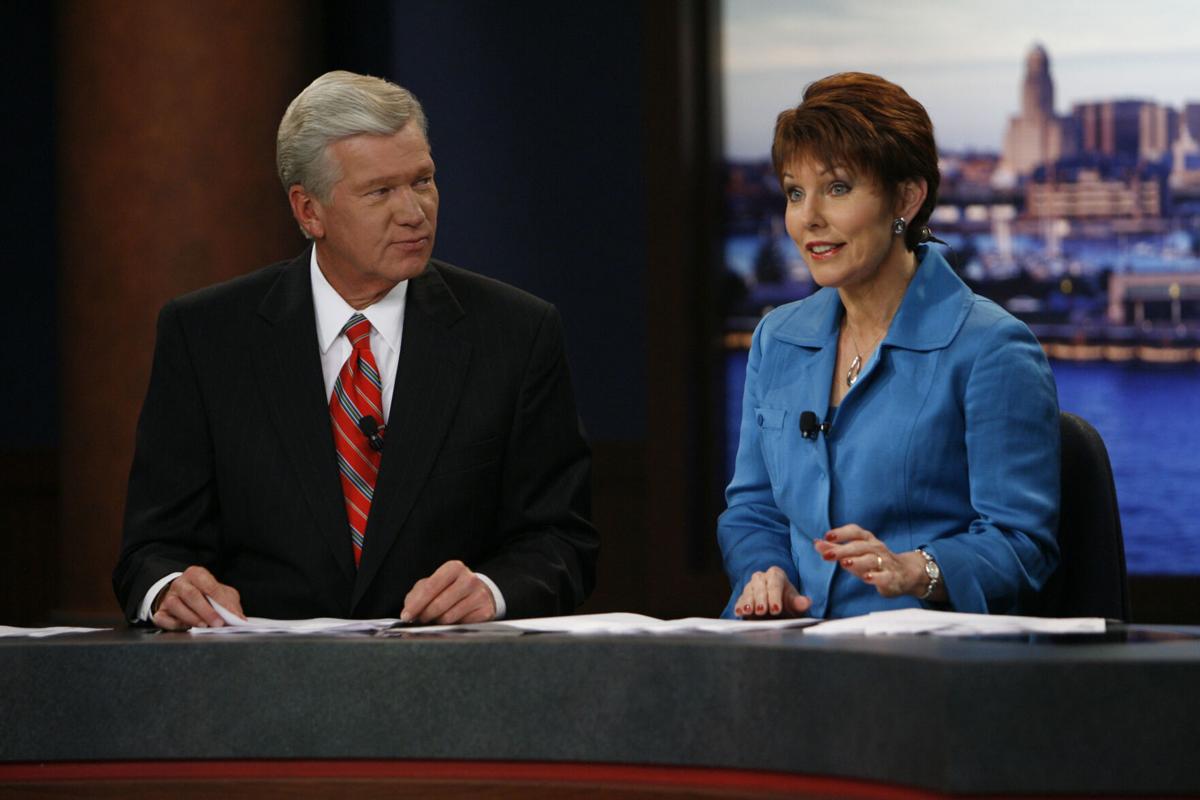 It appears that WIVB-TV (Channel 4) news viewers will be seeing less of co-anchors Jacquie Walker and Don Postles again as the station returns to its Covid-19 plan that went into effect in April for safety reasons.
Last week, Walker and Postles anchored from Monday through Wednesday, with Christy Kern and George Richert taking over the main newscasts Thursday and Friday.
This week, Walker and Postles are scheduled to anchor the seven daily afternoon and evening newscasts starting at 4 p.m. from Monday through Wednesday, with secondary anchors working Thursday and Friday.
Channel 4 representatives declined to confirm the anchor schedule, but News Director Lisa Polster gave a vague answer via text about the plans.
"We're adjusting the on-air schedule to keep everyone safe," she wrote. "We are always reevaluating our processes to continue to keep the building as safe as possible."
The idea is to reduce the number of people at the Elmwood Avenue studio due to the surge in Covid-19 cases.
This also is the time of year that news staffers are trying to use their remaining vacation time, which impacts the anchor schedule.
Since the anchor safety strategy first occurred in April, Walker has agreed to a new contract.
All three local news departments at network affiliates are taking precautions due to the recent Covid-19 surge.
WGRZ-TV (Channel 2) General Manager Jim Toellner said the station has kept "a large percentage (of employees) home through the entire pandemic."
"We have made some protocols even more strict and are constantly evaluating our staffing," he added. "We have extraordinary precautions in place though and have recently enhanced them. We still have the majority of our team working remotely."
He said the examples of the precautions include "spreading people out even more throughout unused parts of the building, Plexiglas walls around all newsroom cubes and in production areas (affectionately called 'penalty boxes' by some staff) and more rigorous mask-wearing rules."
WKBW-TV (Channel 7) news director Rob Heverling said all the station's reporters and multimedia journalists work remotely from their homes and have gathered interviews via Zoom.
"Since the pandemic began, we have remained pretty thin regarding the number of people in the WKBW building but as Covid-19 surges in WNY we have reduced even more," wrote Heverling in an email.
For example, Heverling said only one of the six news managers is allowed in the building at the same time, only one person is at the assignment desk and only one producer is in the building at the same time.
Most of the station's meteorologists continue to work remotely and reporters and multimedia journalists have all continued working remotely from home, he added.
"We have brought some (not all) news anchors back into the building but only one anchor is allowed in the main studio at a time," he added. "We have created an additional studio space on our second floor for our two anchor newscasts. The anchor work stations are also now separated between the first and 2nd floors. The second floor of the WKBW building was all sales, traffic, creative services, and human resources. All of those team members have remained remote so the limited members of the news team can spread out between both floors to maximize social distancing.
"When they are out in public doing interviews they are required to wear masks when inside or within 10 feet of another person outside," he added. "We also have them use extended boom poles for their microphones to maintain a safe distance during interviews."
"The entire newsroom knows we could go to another level of staff safety. This could include having all the anchors work remotely from home. We evaluate each day."