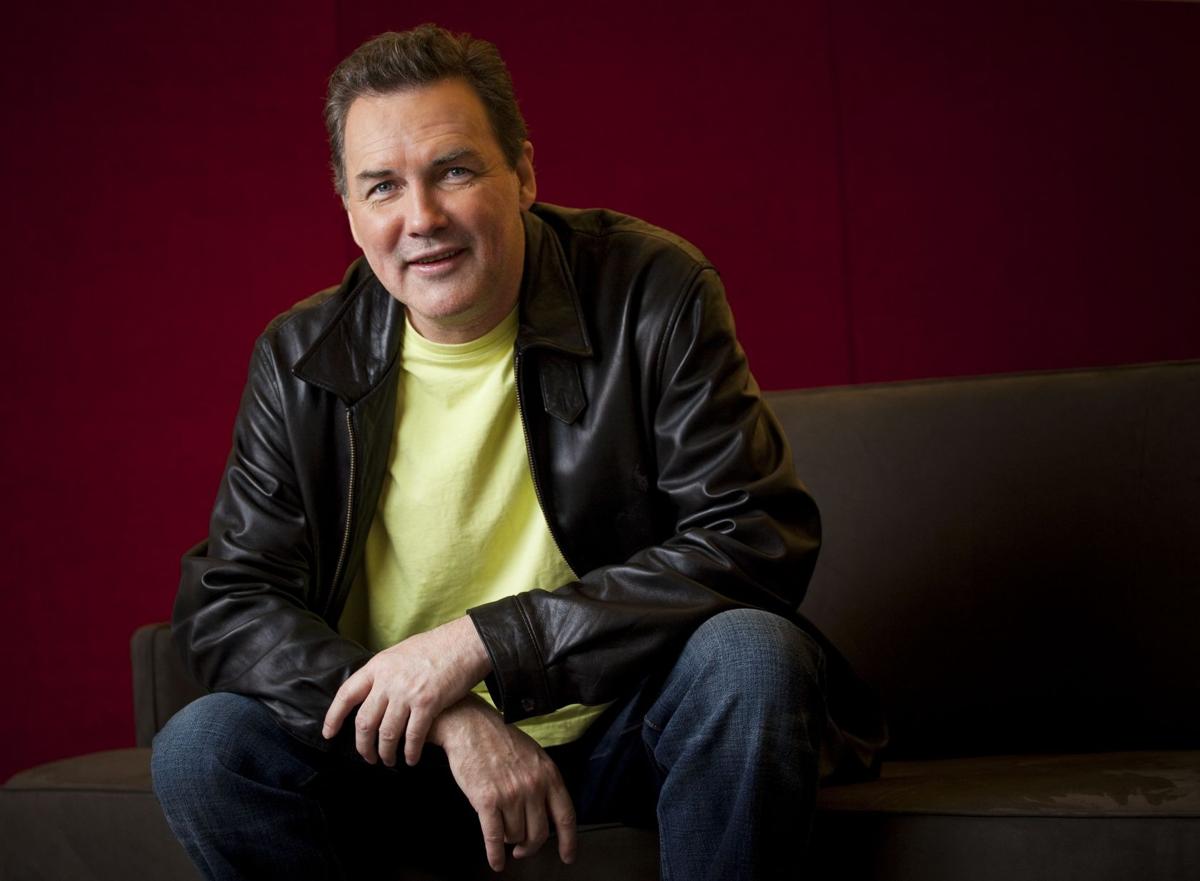 When Norm Macdonald was fired from his role anchoring "Weekend Update" on "Saturday Night Live" in early 1998, there was little recourse for his hard-core fans.
Social media did not exist, so they were forced into a decidedly low-tech response.
"Time magazine had this thing," Macdonald said. "If you wanted to keep Norm going, you had to clip out a coupon and send it to NBC."
If only Twitter had been around then, he mused. Of course, since the executive then running NBC Entertainment, Don Ohlmeyer, had declared him "not funny," even a groundswell of support might have made no difference, he conceded.
Maybe it will now. In what has amounted to an unabashed "remember this name" plea, Macdonald has, over the past month, been at the center of a concerted campaign to enter his name into the running for the last remaining vacancy after the recent upheaval in late-night television.
That spot is the 12:35 a.m. "Late Late Show" on CBS, now occupied by Craig Ferguson, who has announced he will be stepping down at the end of the year. His decision followed a flurry of late-night moves that saw Jimmy Fallon succeed Jay Leno on NBC's "Tonight Show" in February and most recently saw Stephen Colbert named as the successor to David Letterman, who announced he was leaving his 11:35 p.m. CBS "Late Show."
How much does Norm Macdonald want Ferguson's slot? Enough to retweet many of the encouraging messages recommending him that have crossed over Twitter in recent weeks – #latelatenormnorm – and that has been a considerable number.
"Somebody told me there's been about 30,000 tweets about it," Macdonald said.
The volume has been heavy enough for his name to have been listed as trending nationally numerous times: "About 12, I think," he said.
Needless to say, Macdonald has not been discouraging his followers.
"I know you're supposed to be coy and say, 'If nominated I will not run,' " he said, "but it would be so cool to get that job."
Last week, he appeared as a guest on Conan O'Brien's show on TBS and declared his fervent wish to be considered, performing a one-minute version of the kind of show he would produce.
While Macdonald's pursuit is surely seen as a bit quixotic by some (one former comedy colleague of his, who asked not to be identified because he may work with Macdonald again, said that the campaign, while funny, comes across as a little desperate), he could be onto something new in show business: going the Twitter route to land a role, particularly given that his profile is not exactly exalted at the moment. CBS's official position remains that the network is in "the early stages of the search," with no specific names mentioned. The network's top executive, Leslie Moonves, has said only that "it would be great" to hire a woman for the job.
In that sense, Macdonald is unqualified, though he said, "I think some of the women's names are almost too big," mentioning Tina Fey and Amy Poehler. "So maybe I have a chance because the females are too successful."
He also isn't exactly a new-generation comic. Macdonald is 50, a few months older than Colbert.
But Macdonald noted that many of his fans are actually pretty young. "How could they possibly know me?" he said, noting that his "SNL" days are long over and even hard to find on the Internet.
He attributed his consistent following (he has more than 400,000 followers on Twitter) to guest appearances on late night, especially with O'Brien, where he has had some memorably hilarious moments. That started, he said, with a spot in 1997 when he zinged the actress Courtney Thorne Smith for making a movie with the comic Carrot Top.
His most recent television opportunity came in a Comedy Central show in 2010, "Sports Show with Norm Macdonald," which was canceled after just nine episodes. The show definitely featured Macdonald's distinctive comedy style, which might be labeled extra-dry acerbity. (Sample: "I want to tell every Dodgers fan that their team will be fine, but unfortunately I don't speak Spanish.")
Macdonald acknowledged he has heard nothing from CBS. He said his manager, Marc Gurvitz, one of the principals of the huge Brillstein group, was not as engaged in the chase as his Twitter followers. "He's a top guy, and my career is insignificant," Macdonald said. "I try to get him interested, but he's doing a hostile takeover of some company. He phoned this girl named Nina."
(Most of that is most likely a joke: Nina Tassler is the president of CBS Entertainment.)
Macdonald's realistic take on the situation is that he hopes CBS conducts the kind of tryout for the job that won Ferguson the position in 2005. He praised Ferguson for being experimental and said he, too, would try to shake the format up.
"I'm obviously not flavor of the month," he said, "but I feel like I could beat out anyone else. I feel like I'm at my prime fighting age. I feel like a boxer sitting in my hotel room watching some flabby white guys on TV."
Getting on the radar is all that the Twitter effort is about. "You don't want to campaign for it. On the other hand, you want to be part of the conversation. If it takes walking up to the table where the conversation is taking place, I don't think that's so terrible."