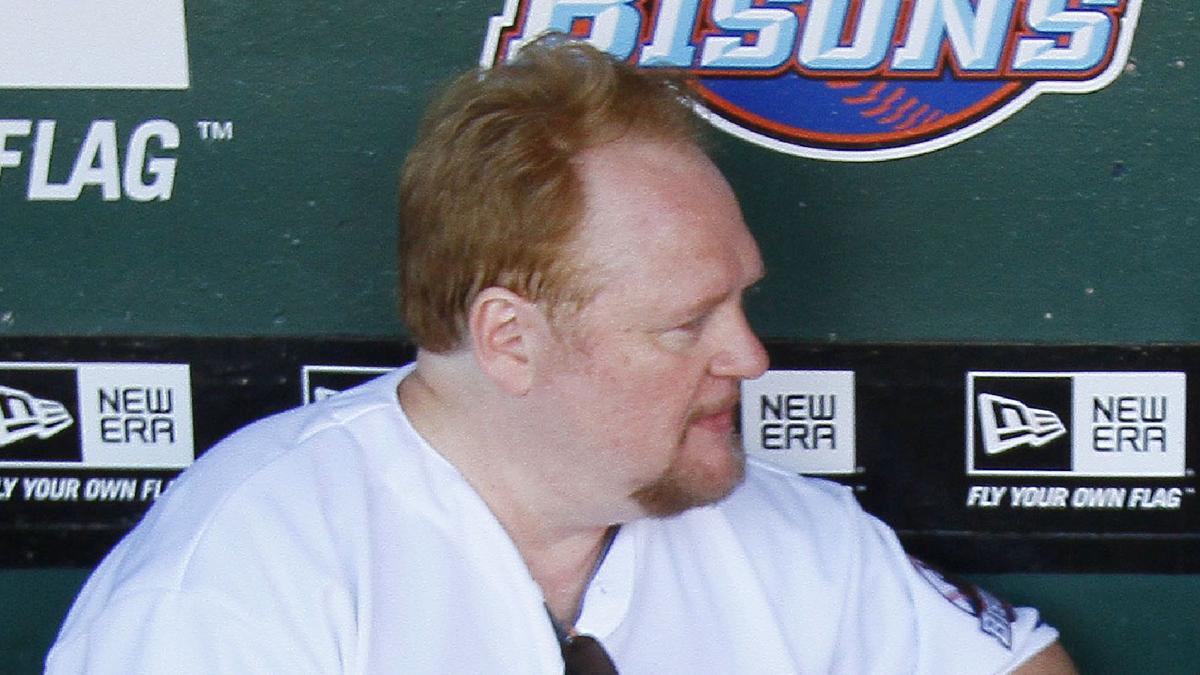 This is what I'm thinking ...
Buffalo native Nick Bakay is dealing with the fallout from the announcement that "Mom" co-star Anna Faris won't be a part of the eighth season of the popular CBS comedy.
Faris, who plays Christy, the daughter of Bonnie (played by Allison Janney), recently announced she is leaving the show to pursue other opportunities.
Bakay, who is one of the showrunners of the series produced by Chuck Lorre, declined to comment during a text exchange on Faris' decision to leave.
But he did say how Christy's exit would be handled.
"We will keep that character alive and thriving in a faraway locale," he wrote. "Christy is definitely still thriving."
According to trade publications, Faris' departure should increase the roles of many in the ensemble cast, including Cheektowaga native William Fichtner. He plays Adam, Bonnie's husband.
The series resumes filming Monday in Los Angeles under heavy Covid-19 safeguards.
I laughed when I read ratings for the Kentucky Derby last Saturday plunged almost 50% nationally from a year ago.
I also laugh when politicians note that NBA ratings are down when they are playing in August and September rather than in the late spring and early summer months.
All sports ratings deserve asterisks these days because the comparisons are apples and oranges.
The 2019 Derby, which was won by Country House after Maximum Security was disqualified, was carried as scheduled in May. It normally is the first horse race of the Triple Crown but this year it was second after the June running of the Belmont, which is normally last.
Naturally, the ratings decline in Western New York – which is a big horse racing area – was pronounced, too.
The extended coverage of this year's race portion averaged a 7.1 on WGRZ-TV (Channel 2), which was down from a 17.6 a year ago. That's about a 60% decline. However, a 7.1 rating is very good these days. Prime time series rarely get that high.
Lewiston-Porter's Daryl Johnston, who has replaced Charles Davis on Fox's No. 2 NFL announce team after Davis departed for CBS, is entering his 20th season at Fox.
According to Fox, he ranks seventh all-time for the number of games called by an analyst at 347.
Interestingly, Fox reports the Syracuse University graduate and his son have worked with environmental science company Allied BioScience. It has a product, SurfaceWise2, that is an antiviral residual approved by the EPA to continuously protect against Covid-19 with a single application.
Unless there is a last-minute change, the Fox crew for the Bills game with the Los Angeles Rams on Sept. 27 will be Chris Myers, Brock Huard, Greg Jennings and Jen Hale.
As previously reported, Andrew Catalon and James Lofton call the Bills season opener Sunday against the New York Jets.
WIVB-TV hasn't named a replacement for Shannon Smith, whose final newscast on "Weekend Wakeup" was Sunday. According to News Director Lisa Polster, anchors and reporters will be filling in on the weekends until a permanent replacement is named.
I was surprised to see news reports that Novak Djokovic "smacked" the ball that accidentally hit a lines person before he was tossed from the U.S. Open. He hit it relatively softly. If he had smacked it, she would have gone to the hospital. He still deserved to be tossed for breaking a rule.
Congratulations to Clay Moden, Rob Banks and Val Townsend, whose WYRK-FM program "Clay & Company," is one of five medium market nominees for broadcast personality of the year named by the 54th Annual Country Music Awards (CMA) Awards. The show airs Nov. 11 on ABC.