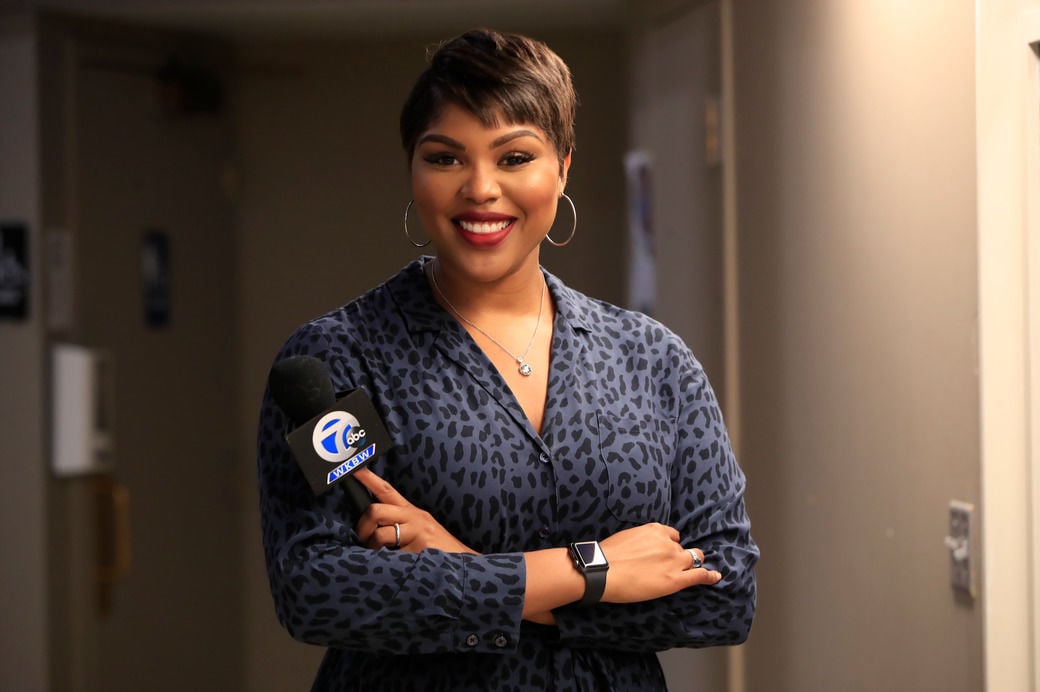 WKBW-TV (Channel 7) anchor-reporter Madison Carter is leaving the station for a better opportunity.
She is expected to say goodbye on the noon newscast Friday, her last day at the station.
Channel 7 General Manager Marc Jaromin announced Carter's departure in a memo to the staff Thursday.
"It is with a mix of gratitude and sadness I announce that tomorrow, Friday, the 26th will be Madison Carter's last day with us here at WKBW," Jaromin wrote. "Madison will share her next opportunity at the appropriate time, but I wanted everyone to have a moment to wish her well.
"Just in my time here, I can say Madison made our newsroom, the station and our community better. Madison never took her eyes off the toughest issues. She always challenged herself, and everyone around her, to be stronger. Personally, Madison and I had many a thought-provoking conversation. Words like authenticity, trust, truth mean something to Madison. So, as she continues to climb her professional mountain, I hope you will join me in wishing her only the best in her next steps."
In a wide-ranging interview, Carter discussed her family history, her determination to expand diversity in Buffalo media and her future.
"Everyone is happy for me and I'm excited about the next step," Carter said in a brief telephone interview.
Her contract was due to run out in July, but she is believed to have had an out in it if she was offered a job in a bigger market.
Carter declined to say where her next opportunity is, but it is believed to be in a Top 25 market if and when negotiations are completed.
Her departure after close to three years at the station wasn't unexpected.
In late January, she posted a tweet – that was later deleted – that indicated her spirit had been dampened and led to questions about her future at the station.
She posted a tweet Monday – that has since been deleted – that indicates her spirit has been dampened and led to questions about her future at the station.
According to sources, Carter had run afoul of the social media rules of the station and its owner, E.W. Scripps, by tweeting about controversial topics. That includes a tweet about the Capitol attack on Jan. 6 that was later deleted.
Carter, who is president of the Buffalo Association of Black Journalists and was named local news personality of the year by this columnist in January, joined Channel 7 in the summer of 2018 after working at a station in Charlottesville, Va.
A Syracuse University graduate, she earned her degree in broadcast journalism and policy studies.