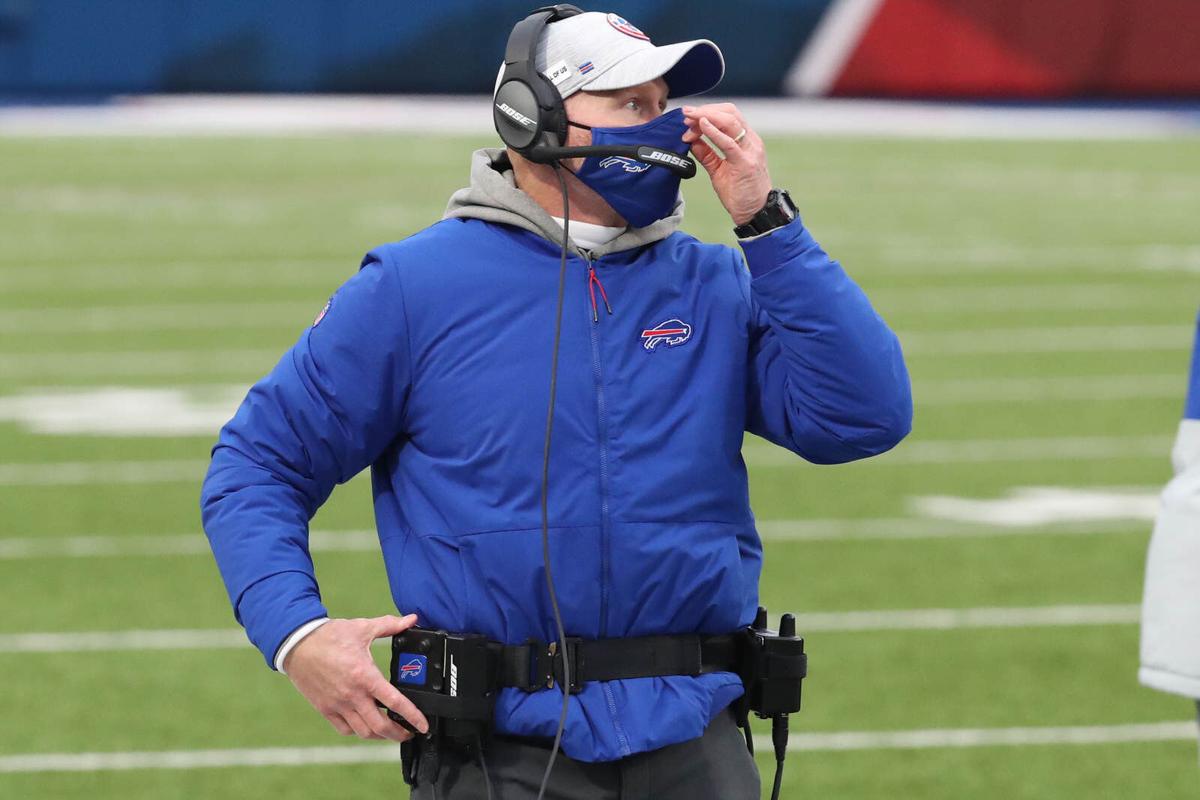 Channel 2 Sports Director Adam Benigni was having a furnace put in directly beneath his home office weeks ago when it was time for a video call with Buffalo Bills coach Sean McDermott.
It was relatively quiet until it was Benigni's turn to ask a question.
"Wouldn't you know the second I got unmuted, they start pounding," recalled WGRZ's Benigni. "Sean could have been upset, but instead started chuckling. I explained what was happening and made some joke about having to play through adversity. He laughed and said, 'Come on … play through it.' He then gave a thoughtful answer that I wound up using on the air that day."
The local media has had to "play through it" often during the Bills' season because of the Covid-19 pandemic.
All local stations had to rely mainly on the same videoconference interviews of players being made available after games, which leads to sameness in the coverage then and often during the week.
Each station only gets one credential to watch home games at Bills Stadium and the sports reporters and anchors watch road games the same way as Bills fans – on television.
Ideally, the reporters would want to sit down with players in the locker room, develop a rapport and ask questions they didn't want a competitor to hear in order to collect exclusive material.
However, nothing about this season is ideal media-wise.
The dean of local sports directors, Benigni, plus Channel 4's Josh Reed and Channel 7's Matt Bove all praised the Bills' public relations team for helping make the best of what could have been a frustrating situation.
"Covering the team from a distance has been very challenging," Reed wrote in an email. "There are things you miss when you're not on the road with the team. We typically arrive the day before the game and there's so much you can learn by just walking through the airport and talking to the clerk at the rental car place, listening to local sports radio, watching the local news. You get the pulse of the other team's fan base."
He added the biggest thing WIVB has missed is being on the sidelines during its pregame show, "Buffalo Kickoff Live," as it had done in past seasons.
"We were able to give viewers a real-time update on how they look and show them live video of the team getting ready for kickoff," Reed wrote.
WKBW's Bove called the coverage situation this season "an adjustment."
"We tried to make the best of a unique situation," he said. "The raw emotion you get when interviewing a player face-to-face in the locker room after a big game is often something our audience remembers. That said, the world has grown accustomed to Zoom interviews and, while they aren't as personal, they're still valuable to our viewers."
Benigni put any frustration in perspective.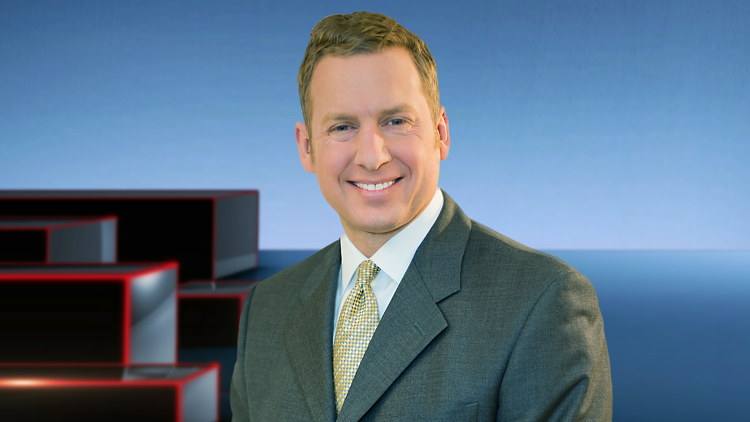 "No level of frustration I could ever feel would compare to that of the fans who have waited so long for a season like this … to not be able to attend games," he said. "I haven't really felt frustration. … More a sense of just wishing we could tell the story of the season more firsthand.
"There's nothing like being in a locker room. Talking to players directly. Having those side conversations and being able to convey what of those you can to the viewers. You need to be there home or away to get that stuff. That's part of what I think would add more to the coverage. … Those were obviously not an option this year."
Benigni added competitors have been respectful of each other's needs.
He remembers one instance that quarterback Josh Allen was told the sports director had several questions related to a story about his community work that included addressing fan donations to Oishei Children's Hospital after the death of his grandmother, Patricia Allen.
"He responded insightfully and thoughtfully," Benigni said. "I think other media members who are on those calls have a sense when someone is working on something specific like that, and so far as I can tell, others have been respectful about not using that material. I think that says a lot about the type of people we have in this market."
Benigni also praised the Bills' coaches and players for being "very accommodating and patient under the circumstances."
"I've sensed an added level of respect that we all have jobs to do, and we're all having to do them under vastly different circumstances," he said. "They've had to face some of the same challenges that we have in terms of conducting things virtually."
Bove said the reliance on video call interviews allowed the station to showcase its creativity.
"We all take away different things after listening to an interview and when you go into a call with an open mind, sometimes you're surprised with what you find out," Bove noted. "The Bills' public relations team helped us set up some feature stories and separate interviews, which was quite helpful, especially for our two weekly Bills shows."
Reed also praised the Bills' PR team for helping get Channel 4 some original content.
"It's been less than ideal, but just like everything in (the pandemic) we've done our best," he explained.
He said Channel 4's staff would consistently reach out to the Bills' PR staff to try to line up interviews for unique pieces.
"I believe (sports reporter/anchor) Heather Prusak has the PR team's cellphone numbers memorized and by now they would think something was wrong if they didn't hear from her," Reed said.
Like Benigni, Bove praised the cooperation of the players.
"These interviews aren't just an adjustment for reporters, they're an adjustment for the team as well," said Bove. "It's so much easier having a genuine conversation when you're actually talking with someone. On a videoconference call, your audio cuts out, your dog is barking in the background, and you're asking the player if they can hear you before you even ask a question. It's not the perfect setting for a personal conversation."
The anchors and reporters found some go-to guys who provide terrific sound bites.
"I was really impressed with wide receiver Stefon Diggs," praised Bove. "He usually only spoke once a week, but every time he did he was genuine, honest and quite frankly entertaining. Keep in mind, we haven't even personally met Stefon yet since we can't be in the locker room this year. Yet he was always candid and a pleasure to chat with virtually."
Reed noted some players are more comfortable with video calls than others.
"Some of the younger players seem more comfortable with the digital interaction versus face-to-face. I'm not sure if that's a generational thing or not."
He praised two go-to guys, both team captains.
"Jordan Poyer has been excellent," Reed said. "He's always available on the day he's scheduled and gives great insight. He's made the Bills look smart for giving him that 'C.'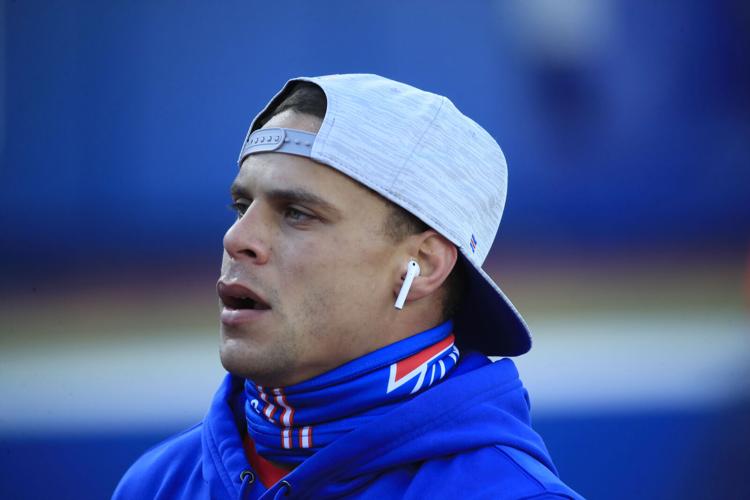 "Dion Dawkins does a weekly segment for 'Buffalo Kickoff Live' and it's a highlight of my work week. … Dion is everything you could want when interviewing an professional athlete … genuine, funny, insightful, not afraid to talk about anything and everything – and he's on time … which isn't always a strength of athletes."
The reporters completely understand why they aren't allowed inside the locker room.
"It does limit the emotions that we're able to capture right after the game," Reed explained. "I will never forget the postgame locker room in Miami after the Bills ended the playoff drought. There are some things that Zoom just can't capture."