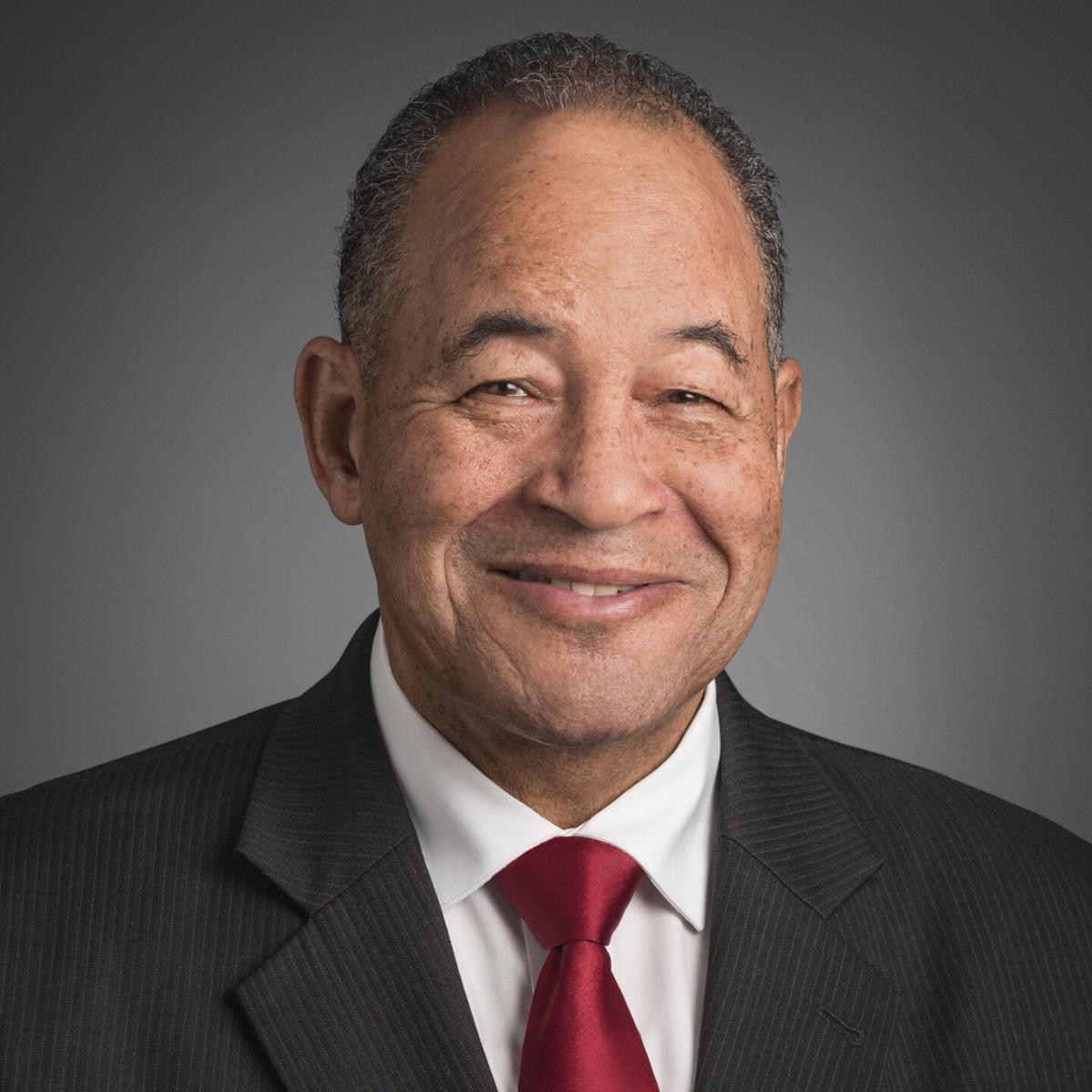 Donald K. Boswell will retire as president and CEO of Western New York Public Broadcasting (WNED, WBFO) on June 30 after what will be a 23-year run leading the local public television and radio stations.
The announcement was made today by Joseph D. McDonald, the chairman of the WNED Board of Trustees, who added a national search for Boswell's successor has begun.
"It is time to pass the baton," said Boswell in a release.
He expanded on his reasons for retiring in June in a text exchange.
"I will turn 70 in May 2021," he wrote. "I want to pursue motion picture screenwriting and complete a Broadway play I have been working on. I want to spend more time with grandchildren and the local boards I serve on in Buffalo and Toronto."
He and his wife Marilyn plan to remain in Buffalo.
Boswell arrived at WNED in 1998 after being executive vice president and chief operating officer at PBS stations in Dallas-Fort Worth. He replaced J. Michael Collins, who retired after 39 years with the organization.
During Boswell's leadership, WNED-TV supplied numerous national productions to PBS. That fulfilled his mission described by reporters Jane Kwiatkowski and Anthony Violanti in a 1999 Buffalo News article.
They wrote: "On the job, Boswell is adamant about ushering in a new era of local public broadcasting and giving it a national presence, attracting national interest with local stories."
Boswell told the reporters: "If I didn't believe we were going to do that here, I would leave."
He accomplished it and stayed.
He also oversaw WBFO's accomplishments. After it was purchased from the University at Buffalo in 2012, it became an award-winning news station at a time commercial radio downplayed covering news. WBFO, which carries NPR and local programming, has been recognized as outstanding news operation by the Associated Press for seven straight years.
Boswell also created the Buffalo/Niagara Guitar Festival and co-created the JoAnn Falletta International Guitar Concerto Competition.
In addition, WNED has had a stronger impact across the border under Boswell's leadership. The organization rebranded itself earlier this year as Buffalo Toronto Public Media because of the strong support it gets from Canadians.
The stations get considerable viewership – and more importantly – financial support from the much-larger Southern Ontario population.
According to local public broadcasting officials, 66% of television viewers and 66% of membership revenue comes from Canada.
A Penn State graduate, Boswell began his public broadcasting career as a volunteer for "Mister Rogers' Neighborhood," produced in his hometown of Pittsburgh at the PBS station WQED.
In a December 2019 interview, Boswell said he was 16 when he worked as a gofer on Rogers' public broadcasting show through a Boy Scouts Explorer program. He helped set up the stage, grabbing various puppets used on the program and laying them out.
He stayed in touch with Rogers for about 30 years and said the host's influence on him was "major."
Boswell's experience at the Pittsburgh station working for Rogers led him to seek career advice from the host and station management.
"They were very helpful and kind of outlining the sort of career courses to take," Boswell said. "He knew that my ultimate goal was to be a president and manager of a PBS station."
Boswell achieved that in Buffalo.
"I am blessed to have had the support of such a great staff, board, and community," Boswell said in today's release. "I am most proud of building a talented team that understands the great privilege of telling the stories of Western New York and Southern Ontario. We embrace the role of 'storyteller,' highlighting our rich history, traditions and culture by educating and entertaining viewers here and nationally through PBS and American Public Television (APT)."
In the same release, McDonald praised Boswell as "a powerful and charismatic leader who has been successful in strategically positioning WNED/WBFO as the region's most trusted and valued public media enterprise."
"He is a wonderful man. We gratefully celebrate his contributions to the communities we serve in the Buffalo-Toronto area. The Board of Trustees knows that finding Don's successor is no small task. Our goal is a smooth transition to our next great leader."
The lengthy list of WNED productions airing on PBS stations across the country over the Boswell years include those that have featured Chautauqua Institution, Shaw Festival, Frank Lloyd Wright's Buffalo, Roycrofter Elbert Hubbard, Olmsted Parks and Ralph Wilson. The station also has done documentaries on the Marines, Underground Railroad, Dyslexia, Houses of Worship, Hockey, The Adirondacks, the Canadian Rockies, Klondike Gold Rush, the Warrior Tradition and the War of 1812.
Stay tuned in
Get the latest information on hit TV shows and more with our weekly newsletter!