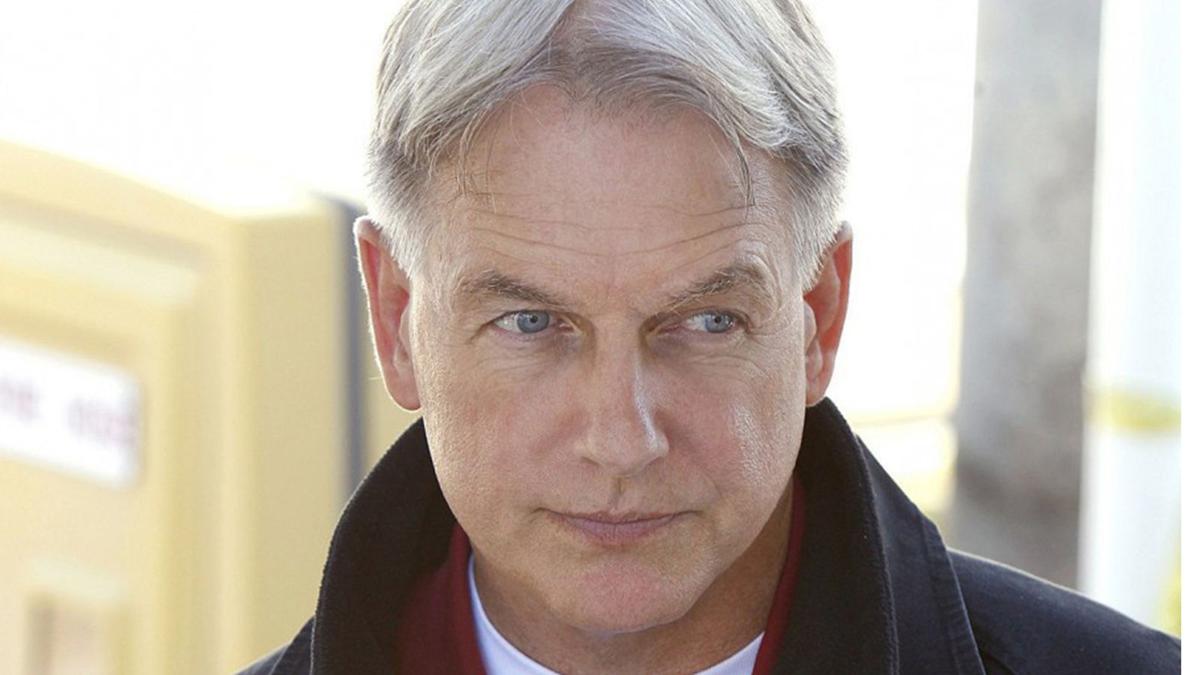 Leroy Jethro Gibbs, I mean, the character Mark Harmon plays on "NCIS."
But then you already knew that. When his fancy, beautifully polished homemade speed boat blew up in the final show of last season, we saw him, from a deep water camera angle, swimming for dear life in water full of sticks and toothpicks.
"NCIS" reemerged from pandemic sleep on the air this week. It's on Monday nights now, away from its comfy, smash-hit Tuesday time slot. It's now the lead-in to a spinoff called "NCIS: Hawaii" which almost sounds like an Onion joke except that it's quite real.
"NCIS: Hawaii" bid us all "aloha" this week, too, with some self-evident wiseacres in the writer's room. The show's leading woman is a terse, saturnine NCIS agent named Jane Tennant. And if that sounds to you like an overt shoutout to the Brit police procedural heroine in "Prime Suspect" (played by Helen Mirren) named Jane Tennison, it sounds like that to me, too.
Nor was that all the hacking around. A stiff-necked, humorless fellow in the show was named "Joe Milius," just a stone's throw among character names from the legendary and very real film writer/director John Milius, who gave us "Conan the Barbarian," "Red Dawn" and, way, way back, the basic idea for Francis Ford Coppola's "Apocalypse Now" (i.e. Vietnam plus "Heart of Darkness"). Milius is a legend among Hollywood writers for his flamboyance, his ego and his conservative political trouble-making. (See the character John Goodman plays immortally in the Coen Brothers' "The Big Lebowski" for one of several characters said to have more than a little Milius inside them.)
Vanessa Lachey plays Jane Tennant in the new Hawaiian "NCIS" who seems to have a lot of the same wooden rectitude that Leroy Jethro Gibbs has made a prime-time staple.
It ought to go without saying that playing a role like Gibbs is both phenomenally lucrative and more than a bit of a bore for most actors. Harmon is an athletic prodigy from a California jock family rather than a coven of Shakespeare and Brecht worshippers but it seems that even Harmon, after all these years, has become a wee bit bored playing Gibbs.
The genius of "NCIS" in its best years was in its brilliantly selected cast playing off Harmon's stiffness with all sorts of delicious eccentricity. Playing "Ducky" Mallard, the wizard medical examiner, was David McCallum, who was once Robert Vaughan's pal on "The Man From UNCLE." Delivering the movie-drenched wisecracks on the show was Michael Weatherly, who finally graduated to his own CBS show "Bull," where he promptly wound up costing the network a small fortune when a female cast member charged him with abuse and CBS decided it was easier just to pay up, no matter how many zeros were on the check they wrote.
For TV shows that ring the metric bells so mightily as relatively bland police procedurals, the "NCIS" actors seem to get into all manner of weirdly off-putting high jinks in their off-camera lives.
The genius of the original "NCIS" was the polarity of the ultra-competent, laconic, near-robot Gibbs on one side of his team's wizardry and analyst Abbie Sciutto, played by Pauley Perrette, on the other. It was, for many years, one of the most delightful relationships on prime-time TV. Gibbs' one concession to emotion and affection was with Abbie, his "Goth chick" magician of the lab, played by Perrette as a combination older daughter and star scholar.
Many times a month, Gibbs was so pleased with the pig-tailed star lab prodigy that he would plant a paternal/avuncular kiss on her forehead. The show's older audience, with its grown kids and grandkids, were charmed by it down to their loafers.
When Perrette quit the show in 2018, she was no ingenue despite her sprightly Tinker Bell manner and her pig tails. She was, in fact, 49.
Eventually, some ugly behind-the-camera stories came out. That wasn't why she quit, they said. She tweeted that she was "terrified" of Harmon who, it seems, brought his dog one day to the set resulting in a dog bite to a crew member requiring 15 stitches.
If you're the sort who, after that, might keep your teeth-gnashing pooch home after that, you're made of much squishier stuff, it seems, than Harmon who continued bringing his dog with him.
Perrette, in turn, said goodbye and took her adorability to a miscarried sitcom that didn't begin to deserve her called "Broke." She had an authentically historic run in the role of Abbie, registering the highest "Q" (popularity) rating among women in prime time.
Elsewhere in the cast, Emily Wickersham left "NCIS," too. Harmon's dog may not have been an issue in her case but she became pregnant, which might well make a cast member awfully careful about things.
New now in the cast is Katrina Law, playing a new agent who seems to enjoy making snappy, mildly sexy quips. Radical it's not, but it's a bit rare for one of TV's most popular and sturdiest shows. Harmon, it's said, seems to want to cut down his weekly working hours.
I frankly doubt whether the show's final disappearance is all that far off – or its survival without Harmon.
What's interesting about TV in 2021 is that something new is clearly yearning to be born in TV in the new cable/streaming era. You could practically hear it shouting at you throughout the Emmy awards Sunday, which were, nevertheless, a stupefying bore, in my opinion.
For everything that TV now does to move toward widespread novelty, the doors of industrial perception in Emmy-town remain stuck at stiff and hidebound. For every brave new wrinkle – a show about a female chess player, another about subsistence and stark despair among the impoverished towns of Pennsylvania – the Emmys seem to come along and turn everything into joyless relatives of "NCIS."
Consider the three actors who all won for their performances in "Mare of Easttown." As good as they were, the instant deification of them made them all into joyless and uncreative cliches. There was little or no room left for a similar cable show that premiered a couple of weeks ago, "American Rust."
In that one, instead of Kate Winslet as a despairing and troubled small town cop, you've got Jeff Daniels as the long-suffering top cop of another miserable Pennsylvania Rust Belt town. What needs to be understood here, I think, is that in the most important way, "American Rust" was the original and "Mare of Easttown" was the inventive variation.
That's because "American Rust" is based on a 2009 novel of the same name by Philip Meyer. It was created by Dan Futterman who, as an actor was the signpost of sensitivity among the virtuecrats of "Judging Amy" and, as a writer, helped Philip Seymour Hoffman win an Oscar for playing Truman Capote.
So far, the difference in quality between "Mare" and "Rust" is far from great but because of TV's traditional reflex preference of all things HBO to all things Showtime, "American Rust" appearing second has been taken to be the second-rate version.
I can't speak for everything when it's over. Perhaps that's how it seems at the end. But I think Jeff Daniels' portrayal of the town cop fighting off civic squalor is, so far, every bit the equal of what Winslet did. He has been superbly directed by John Dahl ("The Last Seduction").
We've got to stop making TV's true sensitivity and boldness into just another vehicle for that ultimate second-rate TV cliche, the award show.