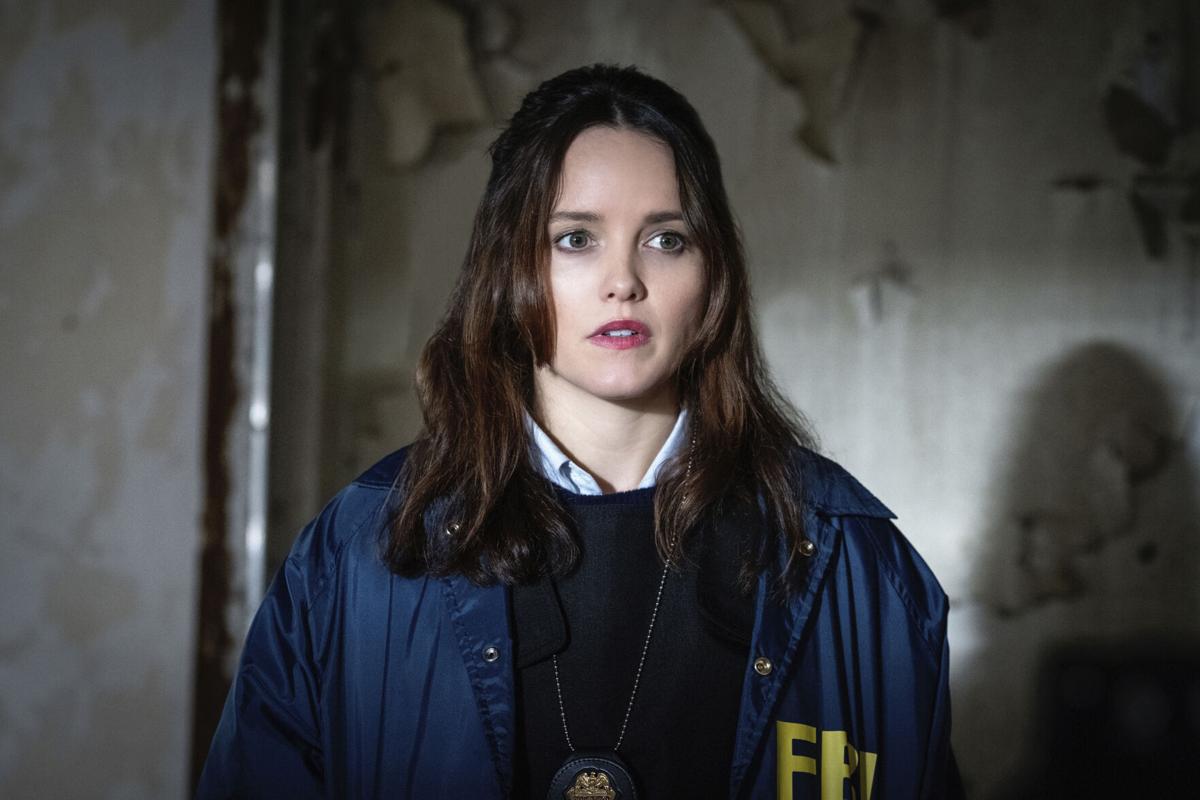 I want to tell you about two failures bigger than most successes.
The first was the most eagerly awaited book of 2019. The second is a 1986 movie whose box office was an anemic $8.6 million but which, I'd argue, is a terrific film as well as one of the most influential and important films of the past four decades.
They go together for one reason: they both originated in the mind of the best and most important living writer of pulp fiction – more influential, even, than Stephen King.
His name is Thomas Harris, whose imagination led to  what I consider the best new network show I've seen in years, "Clarice."
"Cari Mora," Harris' first new novel in many years, appeared in 2019. It was his first in 40 years to exclude his most famous fictional creation, Hannibal Lecter, the psychopathic serial killer and tutor of FBI agents.
One critic – obviously proud of himself – called the book's former child-soldier heroine "Lisbeth Salander  on ambien" referring to the heroine of the Swedish "Millennium" crime novels originated by Stieg Larsson.
"Cari" is a Columbian woman living in Miami Beach and acting as a mansion caretaker sitting on a $25 million cache of Pablo Escobar's gold bullion. The villain of the novel – who'll do anything to get ahold of it – is a sadistic German psychopath and sex slave trafficker named Hans-Peter Schneider.
Think Salma Hayek meets Alan Rickman. (Unfortunately for all of us, the splendid Rickman is long dead, depriving us of one of our more treasurable movie villains – first revealed in the modern action classic "Die Hard.")
It is an ancient truism about movies that great ones are often made out of lousy novels. See, for my favorite example, Hitchcock's legendary masterpiece "Vertigo" and the godawful French novel that triggered it. As decent a piece of movie trash as "Cari Mora" might turn out to be, I can't imagine why any filmmaker would want to make it.
That's an entirely different story from what happened in the mid-'80s when the indefatigably brilliant Michael Mann made a film of Harris' smashing first Lecter novel "Red Dragon," and called it "Manhunter." (It was later remade by Brett Ratner with Anthony Hopkins and called "Red Dragon").
When I sat down to review "Manhunter" on its opening Friday afternoon I knew nothing of Harris, only the stylishness of Mann. I was stunned by the movie – dropped jaw, the works.
As impressive as the debut of fictional character Hannibal Lecter was, what stunned me was Harris' basic premise: that FBI investigator Will Graham (William Petersen) had to contact serial killer Hannibal to try to understand the newest serial killer on the prowl – a fellow named Dolarhyde who had been nicknamed the "Tooth Fairy."
This was, to all intents and purposes, the mass-market debut of a new notion in pulp fiction: FBI profilers needing to immerse themselves in untrammeled psychopathic evil in order to catch and prosecute those who practice it.
What "Manhunter" proceeded to be to American television was a template for "Profiler" fiction.
Soon profilers were everywhere, and still are –" "Criminal Minds," "CSI" you name it. If not on prime time, they're in permanent rerun.
Harris' next novel was "The Silence of the Lambs" which brought Lecter back and Graham's basic evil immersion story into an even more powerful one, i.e., Harris made his FBI agent an earnest young apprentice in the FBI investigator's trade named Clarice Starling, an unsophisticated young woman from West Virginia with all the earnest doggedness in the world. She was Graham's opposite in almost every other way.
The spectacular luck of the movie version was to employ Hopkins as Lecter and Jodie Foster as agent Starling, under the direction of the often-prodigious Jonathan Demme.
American crime fiction will never be the same.
The cunning was pairing Lecter with an earnest young female agent. Her steely pluck in the face of his decadent psychopathology gave crime fiction a new atomic level to operate on. America had been captured. Audiences were ready for TV's prime-time swarm.
The new "Clarice" is brilliant. The series executive producer is Jenny Lumet, the daughter of Sidney Lumet, one of the greatest American film directors of the past 50 years ("12 Angry Men," "Network" etc.). 
Jenny Lumet's first script was for Demme's terrific film "Rachel Getting Married."
Lecter had his own TV series developed by Bryan Fuller ("Wonderfalls") starring Danish actor Mads Mikkelsen . As good as "Hannibal" was, and as weird as it became, "Clarice" is vastly more clever, I think, in almost the same way that "Silence of the Lambs" enlarged on "Manhunter"(i.e., "Red Dragon.")
Starling is potentially a great TV series heroine – especially as played by a 33-year-old Australian actress believably playing a younger FBI apprentice.
"Clarice" has everything: gaudy visual style and Jenny Lumet's intuitive understanding that those of us addicted to TV crime shows tend to be hard-headed practical sorts who like procedural grit along with head-rattling Gothic plot tremors .
CBS wasn't overdoing all its saturation of promotional spots for the show. Unlike the equally-promoted "The Equalizer" – which has almost nowhere to go once it introduces you to star Queen Latifah and supporting actor Chris Noth – "Clarice" is ready to go just about anywhere.
For all that, I want to say great things in this TV-dependent era about one of the great TV auteurs usually taken for granted. I never thought I'd wind up to be this enthusiastic about Dick Wolf, the man who began by giving us all those variants of "Law & Order."
If the pandemic has made anything apparent to us all, it's how grateful we are to Wolf.
All those years ago, "Law &  Order" didn't seem like much at all to me – a '90s version of the '60s 90-minute show "Arrest and Trial," whose first half gave you bad guys being caught and whose second half gave you bad guys being tried.
I had already misjudged Wolf's capacity for almost infinite variation.
By now, the 74-year-old genius of prime time has given us all those "Law & Order" numbers as well as those two current "FBI" series and three "Chicago" series.
Among the most inquisitive audiences, it has long been a matter of basic understanding that true crime and crime fiction are staples of the TV diet, especially of measurable female audiences for popular narrative.
Look at the currently bingeable shows offered on cable and you'll find acres of reruns of crime shows that will assume large female audiences for the We and USA networks.
What are their basic stories, besides analyzing crimes that most middle-class people never see?
All of them, for one thing, tell family stories – either about real families or occupational families with parents and co-star sibling and children figures (see everything from "Blue Bloods" to "FBI" and "NCIS.")
And too, with the female crime victims and detectives, they're enmeshed in patriarchal doings that are in constant danger of falling apart. They never quite do, though, after an hour of prime-time TV (or cable reruns of former primetime TV), America's sexual order always survives, but usually the older, stodgier patriarchs have been treated as continuing jokes.
Who is the most emblematic figure in all of American prime-time's crime fiction? Is it Frank Reagan (Tom Selleck of "Blue Bloods") or Gibbs (Mark Harmon of "NCIS")?
I don't think it's either. It's ever-troubled Olivia Benson (Mariska Hargitay of "Law & and Order SVU").
Throughout the pandemic, kids went to school watching computer screens.
We went to TV to watch 21st-century gender-role school while we binged on crime fiction TV.