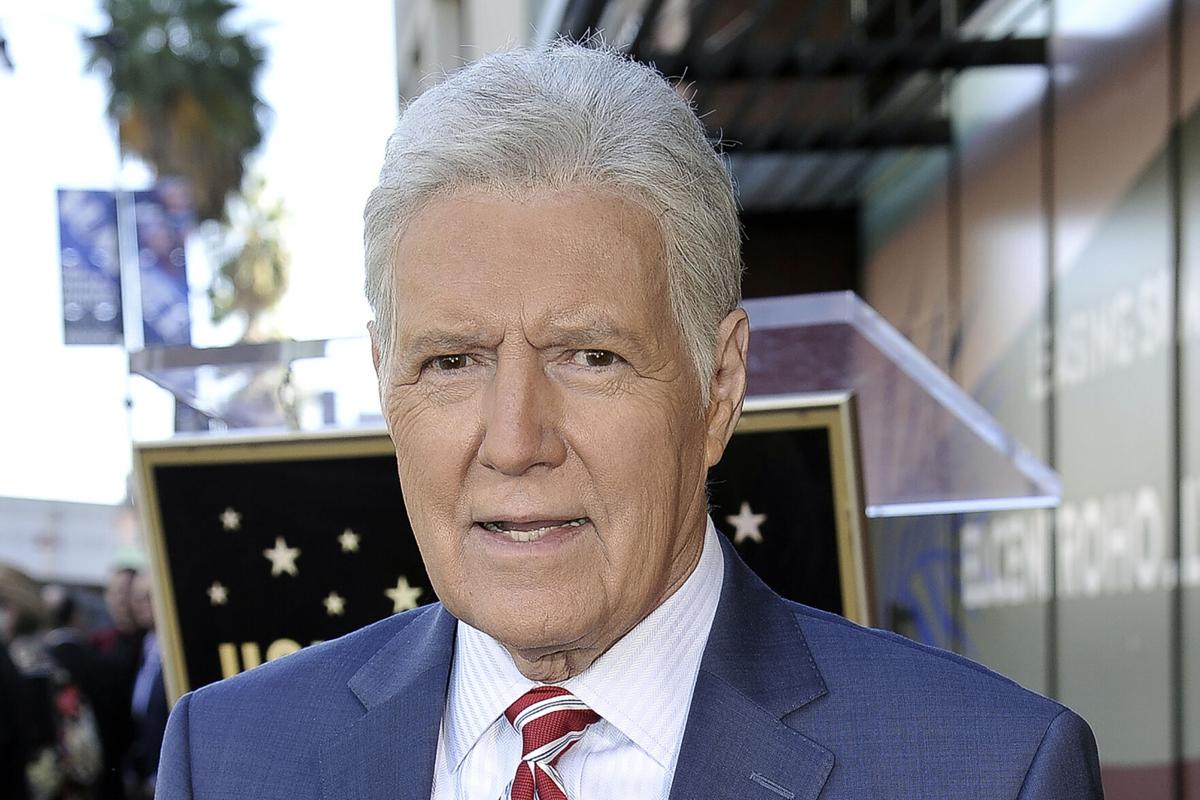 Art Fleming was 6-foot-4. Alex Trebek was 5-foot-8.
Fleming liked Don Pardo to introduce him as "the star of 'Jeopardy!'" when the show first ran in the mornings on NBC. Until his death, Trebek was introduced as the show's "host." He will continue to be until the taped supply of new episodes runs out.
Fleming was a showbiz pro, a personality. After his morning gig was over, he went back to acting a little –without consequence.
Trebek was just as much a pro, but of a slightly different sort. He was a broadcasting pro. His personality was to find everything else about the show important. His personality was to insist on coming last in priority.
In Trebek's case, his final suffering from pancreatic cancer was openly revealed months ago to the show's audience, which had grown in syndication to 25 million a week.
Fleming, the personality, was raffish and always redolent of the crass self-love that years of game show stardom seem to encourage. "Game show host" seems to be a particularly crass, cynical, self-absorbed class of broadcast personality. Fleming respected the intelligence of the show's contestants, mind you, but, as Pardo always made clear, Fleming was the show's "star."
Then a funny thing happened to the show in the years between Fleming presiding over its initial network death and its rebirth on syndication in the '80s (where, along with some other shows, inventor Merv Griffin became one of the richest men in television).
What happened was a new breed of audience and a new kind of entertainment. The world, in general, was beginning to change radically under the influence of hugely conspicuous brainiacs – nerds and dweebs whose inventions and concerns were changing society in every way.
Genius technocrats (Bill Gates and Steve Jobs). Social media inventors (Mark Zuckerberg) and business visionaries (Jeff Bezos).
It used to be customary for "game show hosts" to be like Fleming – fast-talking, glib, insensitive, a little bit dismissive of everyone in America who didn't have the "cool" of a broadcast pro.
"Jeopardy!" contestants were becoming legendarily different. They were the ones at parties who took refuge in the corners so that they could silently list to themselves their favorite recordings of Bach's "Goldberg Variations" (1. Glenn Gould, 2. Wanda Landowska, 3. Igor Kipnis ...). Then again, maybe they'd be the ones to run through, in their heads, famous football running backs who wore No. 32 on their jerseys (1. Jim Brown, 2. O.J. Simpson. ... Magic Johnson wore it on the basketball court).
Fleming respected brains, it's true. To Trebek, they were sacrosanct. The questions and answers the show came up with and the cleverly worded categories from the show's writers were dweebs' delights, which means most of us. Trebek treated the show's shy, introverted, often eccentric contestants with decency, respect and occasionally even reverence. Outside of the show, TV executives freely threw around the phrase "dumbing down" to describe things happening elsewhere.
The contestants weren't just people who knew stuff. A lot of us aren't bad at knowing things. The instant recall, button push and clean, perfect delivery of an answer for TV purposes comprise a constellation of skills that are a bit more taxing.
Trebek, bless him, spent three decades completely respecting the matter of the show – the questions and answers, the quirky categories, the socially distant contestants who seemed more oriented toward information than social interchanges.
Trebek would sometimes chide long-running contestants – always gently and humorously – for not knowing things we might have thought they'd know. But you got the impression that hell would freeze over before his show would permit mockery of these people who were proud knowing so much about a world so joyously teeming with things to know.
For years, Trebek faintly reminded me of Buffalo anchor Keith Radford, in his easy formality and undramatized respect for everyone. It didn't surprise me in the slightest to discover Trebek was, like Radford, originally Canadian (in Trebek's case of Ukrainian origin).
Almost all of us watch "Jeopardy!" the same way – yelling answers at the TV and hoping our answers, in the form of a question, beat out the buzzers of the contestants. We love to compete in our living rooms even if we're always ready to lose.
One of my favorite TV clips of the past decade was one that showed two legendary dignitaries of American comedy – lifelong friends Mel Brooks and the late Carl Reiner – having nightly dinner in the same way – sitting at TV tables, watching as "Jeopardy!" episodes were shown on the TV in Reiner's den.
The two nonagenarians would answer the questions quickly, just like the rest of us. In their case, the joy of mental acuity in their tenth decade on earth, is probably well-beyond the understanding of the rest of us.
There in the center of it all was Trebek pushing 80, fussily making sure every question and answer was pronounced correctly no matter what the language involved.
He wasn't a teacher, but he had the greatest part of a great pedagogical personality, i.e. the knowledge possessed by others brought him genuine pleasure that didn't involve money.
As a charter member of the audience for American television, I had, I must admit, come to cherish the brazen, crass, insincerity, which we associate with broadcasting folks. On game shows, it's their classic personality. Remember that one game show host – lightning-tongued comedian Jan Murray – tormented one "Treasure Island" contestant in such a teasing way that the contestant fainted on the air.
Just before Trebek's death last weekend, another senior game show host died – Regis Philbin, originator of the host's chair of "Who Wants to Be a Millionaire?" and a man almost universally revered among broadcast pros (David Letterman, Jimmy Kimmel) for his indefatigable sparkle, his timeless willingness to do anything on camera and his robustly extroverted self-love in contrast with everyone else in his purview.
Philbin – everyone called him "Rege" – was the exact opposite of Trebek, a man whose importance to television for the past three decades has been to remind millions of television viewers of all of life's pleasures that exceed television.
Like knowledge, respect, decency.
Now that he's gone we can openly rejoice in what an amazing figure Alex Trebek was in his unpredictable way.