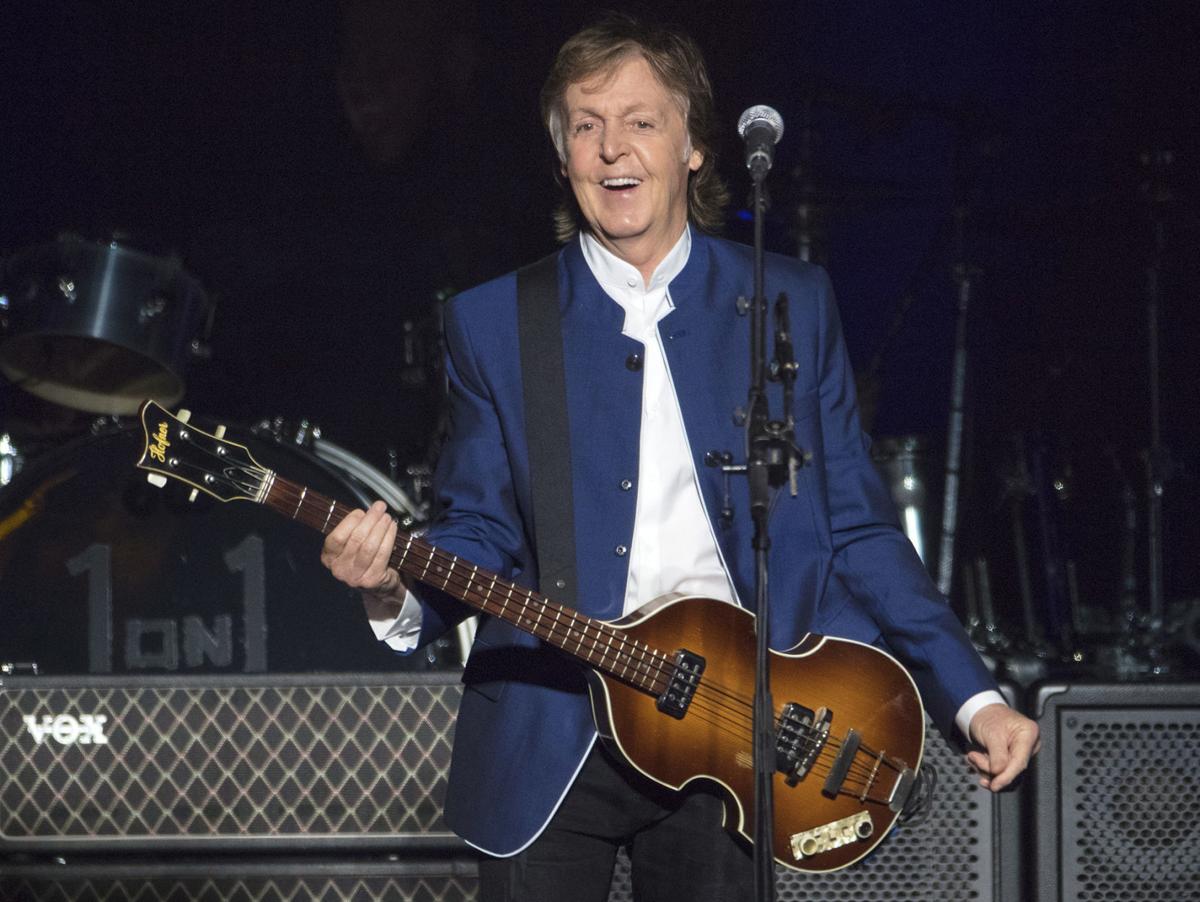 I'm a journalistic puritan, which is to say I've spent more than five decades encountering and interviewing famous people and never having my picture taken with any of them.
Only once – when the delightful fellows responsible for the Wallace and Gromit animated films took pictures of all their interviewers with them – did I ever have photographic proof of what was in archives all over the world. And that was because the two of them found the rituals of movie publicity so odd that they wanted pictures of it all to show their friends in England.
I understood their civilized amusement at the whole thing.
Meanwhile, it seems that everywhere else in my profession, people have assiduously collected pictures of themselves with the greatest figures in the Western world so that, at a moment's notice, they can produce impressive selfies of them with everyone from Vladimir Horowitz to Lassie.
So what's a poor senior member of the group to do? I came up with an idea.
No, I have no vast collection of selfies to celebrate proximity to Robert Redford, Madonna, Don Rickles and Tom Hanks but I can jolly well give you my verbal snapshots of some of them.
I hope it will appease some of the nice and flattering people who have, for years, asked when I'm going to write my memoirs.
THE MOST CHARMING MAN I'VE EVER INTERVIEWED: Paul McCartney. By the time I joined about 20 other journalists putting questions to McCartney before the release of 1984's "Give My Regards to Broad Street," he'd been one of the richest and most famous people in the world for two decades. And he acted like it.
I've never met anyone who seemed quite as comfortable inside his own skin as one of the two surviving Beatles. The film may have been forgettable but he wasn't.
THE BEST COMPANY ANY JOURNALIST COULD POSSIBLY HAVE: Tom Hanks. It's a slightly different thing than the above. If you're spending 45 minutes with McCartney, his charm, his sheer uncut Paulness is delightful but only applicable to his world. Spend similar time with Hanks and you're in a world recognizable to most of us. You think how pleasant it might be to live next door to the guy. He seems that easy and witty in all of his public dealings.
ROBERT REDFORD: After "The Natural" wrapped Buffalo filming, I spent an entire afternoon in Redford's trailer interviewing him about every one of his films up to that time. I came away hugely impressed by both his intelligence and his conspicuous decency. What moved me about the latter was that I'd asked him about the well-known firing of a director from one of his films. He told me the story behind it only if it remained off the record. It still is; I'm offering no names or details. Redford didn't want to damage the fellow's reputation any more than it had already been.
It turned out the guy's career wasn't over. He made a couple of pretty good movies after that which he'd never have been able to do if the world at large knew the details of what happened on the film that Redford wound up making with another director. His career would likely have been sunk right then and there. Redford did the decent and merciful thing. He was being a mensch. I was moved by it.
MOST DELIGHTFUL SPORTS FIGURE I'VE EVER ENCOUNTERED: 1) Muhammad Ali, who responded to my then-7-year-old daughter's request for an autograph by bellowing "Who's this pretty girl here? Give me a hug!" She tried to but the complete wingspan of her little arms wasn't quite wide enough to encompass his shoulders. We were in the coffee shop of a New York hotel.
And 2) Joe Namath, whose comfort with the world that came into contact with him seemed close to the McCartney class.
WORST INTERVIEW I EVER DID AND UNHAPPIEST EXPERIENCE WITH A GIANT CELEBRITY: Lauren Bacall. It was mostly my fault, despite her long reputation for being generally difficult. I forgot to check out my equipment before the interview with the result that when I tried to turn on my tape recorder the battery was dead. The daggers coming out of her formidable eyes said loudly and clearly that for the next 20 minutes she was going to wish I was dead. So I did things the old-fashioned way. I scribbled copious notes.
Even so, she didn't like my questions, which were mostly about her supremacy in the world of noir movies and Hollywood life as Mrs. Humphrey Bogart. She wanted to talk about her killer reviews for being in "Applause."
At this moment I offer compensatory applause to her ghost but I doubt it would appease her. She was, as I was warned, one tough customer.
UNHAPPIEST NEWS CONFERENCE SUBJECT: This one wasn't my fault. Daniel-Day Lewis was in a hotel suite with 20 members of the press. I have never seen an expression of greater misery on an actor's face. He was well-known for his distaste for meeting the press but this was something else. We were not only witnessing torture,  we were led to believe we were party to it. I came to understand it when I heard some of the questions asked and watched his face as he tried to answer them.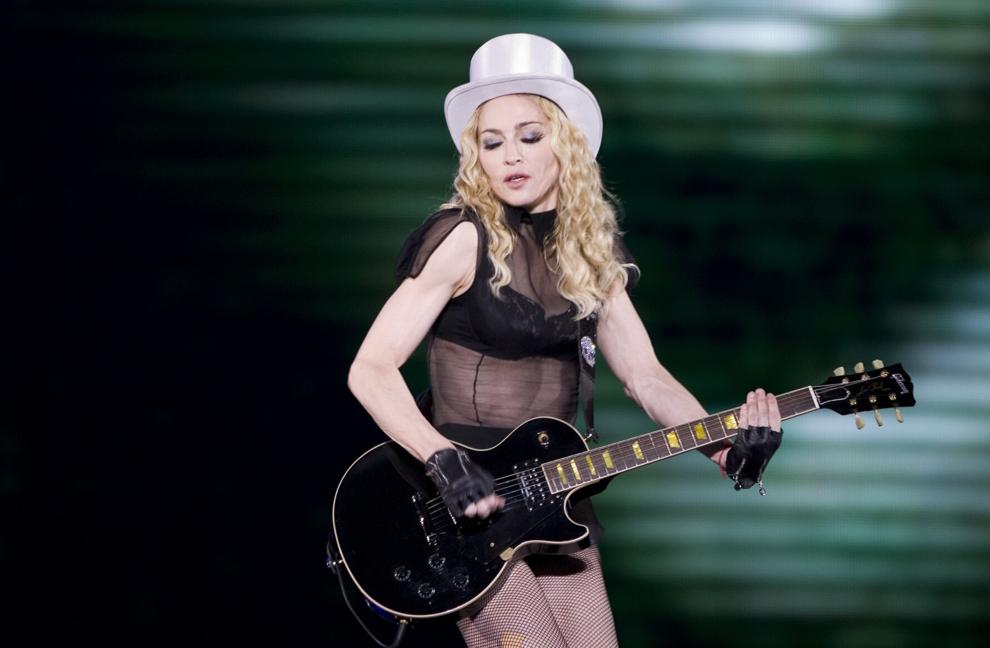 DARING TO INTERVIEW MADONNA IN HER PRIME: When "Truth or Dare" came out, I discovered that you don't really have a one-on-one interview with Madonna, you have a royal audience. You enter into a hotel suite and are directed to the far corner of a large ornate room that leads to a sharp riser, atop of which is a huge couch where Madonna sits in the middle as if it's a throne. You sit on a smaller, tackier couch in the room looking up at her staring down at you from an eye level 8 inches above yours.
I asked a lot of questions about her tendency to violate the privacy of her whole family. She was unfazed.
YOU CAN'T ASK THAT: Every so often, publicists try to get away with forbidding journalists from asking controversial questions. When Robin Givens' publicist tried to tell me I couldn't ask her about husband Mike Tyson or her claim to Barbara Walters she'd been abused, I immediately but courteously did just that when Givens and I first spoke.
When the publicist erupted in fear, Givens smiled and interrupted and said she'd be happy to answer my questions. What you have to understand is that the Sarah Lawrence alumna recognized preppy politeness when she saw it. She also recognized an interviewer who'd be pleased with her intelligence. She was fine answering my questions.
When a group of us sat down with Bruce Willis before the release of "In Country" we were sternly advised not to ask him about his relationship with his then-"Moonlighting" co-star Cybill Shepherd. I immediately began to ask every one – after an apology and the observation that a journalist would have to be an idiot to avoid such a rich subject. He smiled in total agreement and answered every question about their friction. My colleagues thanked me for asking one of the most obvious questions in the world at the time. By that time, everyone knew that two of the most difficult actors extant were known to have the occasional sour moment.
MOST DRAMATIC RITUAL BY A HANDSOME ACTOR MEETING THE PRESS: Paul Newman went from table to table in a large dining room wearing sunglasses. When he sat down at each table to answer questions, he removed the shades to reveal his fabled blue orbs. After that showtime gesture, the shades went back on his face and he pretended to be a private person again.
DON RICKLES: The late and wonderful Melody Fair impresario Lew Fisher, at my request, got me 45 minutes alone with Rickles before one show. I took my time and eventually, after a lot of easy ones, asked him one tough question – about the judgment of Rabbi Meir Kahane of the Jewish Defense League that Rickles was his favorite comic. Rickles was unnerved by it and began to bark at his valet but calmed down before I left. By then, he was a pro's pro. He was terrific that night.
ON THE PHONE: I've interviewed countless people over the phone over the years. Phoners have an unnecessarily weak reputation. I've often found that when you're asking questions of people who are as comfortable as they can be in their own homes, you can get amazing answers.
I asked director John Frankenheimer about the very long interval between the release of "The Manchurian Candidate" and his next film, an interval during which John F. Kennedy was murdered. Frankenheimer had worked passionately for Kennedy's election. What Frankenheimer explained was that at that time, "I had a nervous breakdown and became an alcoholic."
It remains the most amazingly frank and revealing answer I've ever had to a question.
The exact opposite happened when I asked a question on the phone of Mel Blanc, the voice of all the characters in the primal cartoons of Warner Brothers: Bugs Bunny, Daffy Duck, Porky Pig, etc. I only asked one question: "I always have trouble hearing the difference between Daffy Duck and Sylvester Cat. Could you tell me how they came about?" Boom. Nonsense, said Blanc, and for the next 45 minutes took me through every single Warner cartoon voice and where it came from. I didn't get another word out. I was too young and laughing too hard to interrupt.
Not only was it a revelation of how difficult it was to create those voices, it was the funniest phone conversation I've ever had with anybody. It remains all of that.
KARLHEINZ STOCKHAUSEN: When the great avant-garde composer  came to lecture and conduct some works at the University at Buffalo, the two of us had dinner together at the University Deli, across the street from Baird Hall. Somehow the subject of World War II came up and Stockhausen, while still eating, went into grim, graphic detail about living through the horrific Allied bombing of Dresden.