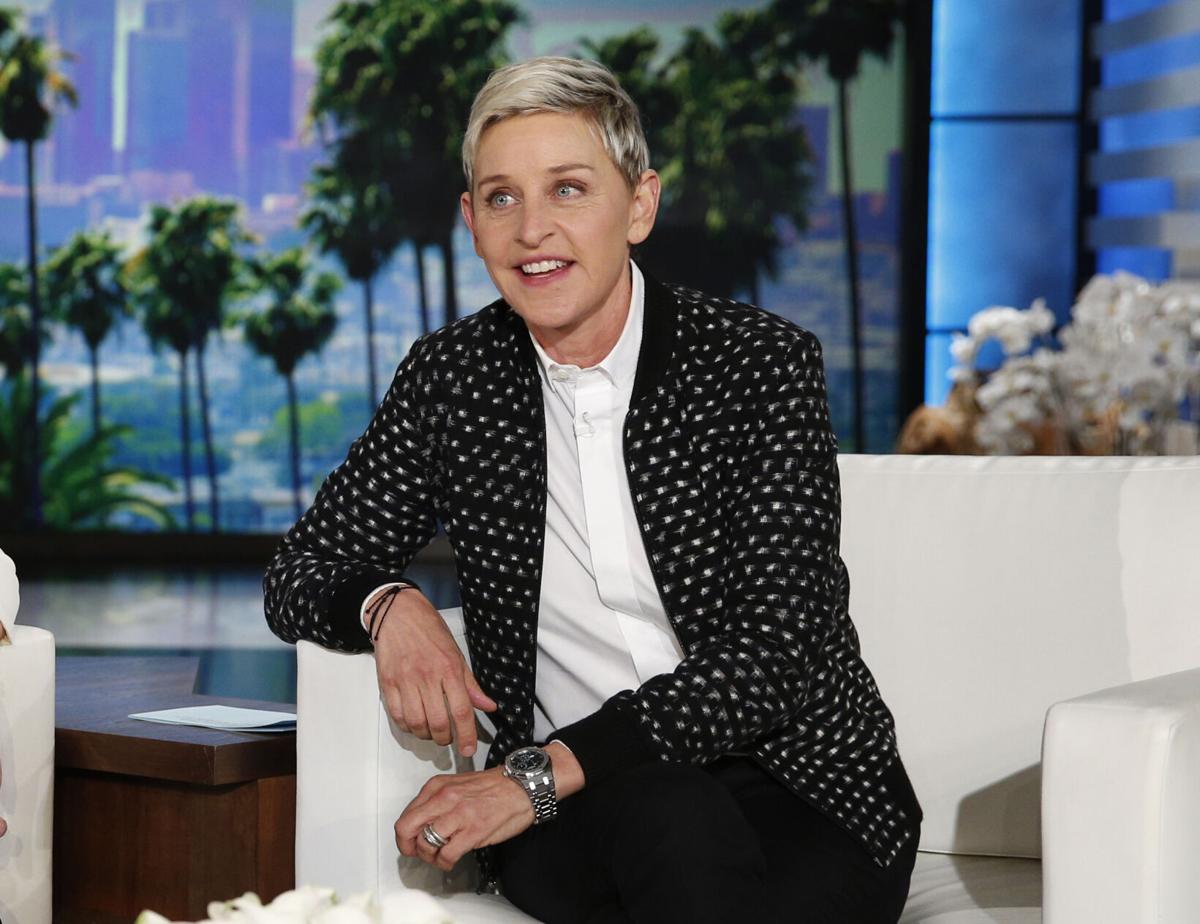 I like Ellen DeGeneres. I suspect I always will.
I liked her when most of us thought she was straight. I liked her when we all found out she was gay. While my affection for her was unchanged, my admiration grew by leaps and bounds for her being, at the time, the most prominent entertainment personality to come out – on TV no less (with Oprah, and then on her own sitcom).
Sitcom stars don't usually do that, to put it mildly – no matter how cacophonous the speculation around them.
DeGeneres did that. And it clocked in with major numbers on the showbiz Richter scale. Her sitcom was canceled at the network's first immediate opportunity. TV, uhhhh, wasn't quite ready yet.
Let me continue to be blunt here. I don't like sitcoms in general. I don't like afternoon talk shows either. I'll watch both as much as I have to for research. But my major TV pleasures lie elsewhere and always have.
It is, then, of no major personal interest to me that TV powerhouse DeGeneres has said that 2022 will see the final season of her afternoon talk show.
The facts are the facts: She's 63 years old. She's done 3,000 shows and made God only knows how much money from it. Her ratings have dipped enormously – just short of tanking.
When she talked to the Hollywood Reporter about her decision to hang it up, she said this: "when you're a creative person ... you need to be challenged, and as much fun as it is, it's not a challenge anymore."
Everybody knows that when showbiz folk talk about being "creative" to the Hollywood Reporter, they're really talking about big business. So she was telling the world – no more TV dance parties after 2022. Or silly afternoon gags. Or moments on her show when she said "boo!" to famous folks to test their fear reactions.
Sorry. But I hear those two things as separate. A kind person is a kind person period, no matter what the result. A person who likes to make people happy will be unkind if it makes others happy. They're in the personal service business which may be a hospital orderly or it may include show business.
What I heard her saying was "I always want to be seen as a kind person." Whoops.
That, as we found out last summer, has not been compatible with her being a major showbiz mogul.
Last summer her show was accused of being a roiling vat of toxicity. In its nest of vipers, three producers (male) were fired.
Stories about DeGeneres herself were from the underside of prima donnahood – cruel treatment of fledgling underlings including intermediaries coming down on young functionaries for supposed grooming failures.
Her fellow afternoon talk host Wendy Williams – a more troubled and troubling rough and tumble sort of the "tell it like it is" tribe – answered DeGeneres' exhaustion with being the "be kind lady" this way: "19 years on TV doesn't change your life. It exposes you for the person you are."
At that point, you have to consider that when DeGeneres suddenly wanted to seem "relatable" to larger numbers, she went on prime time with games that ended, county fair style, with dropping contestants into a dunk tank. Her afternoon show relished its moments of "scaring" celebrity guests with preteen shouts of "boo!" or the behavioral equivalent.
There is nothing "kind" about making other people laugh by dunking you in a water tank. Nor is there anything kind about scaring people – just for fun, of course.
Williams further said "I'm not sure (as DeGeneres claimed) all the guests were happy. I was a guest. I was unhappy. Just sayin'."
DeGeneres explained to Guthrie that in her childhood, she moved all the time – every year and a half it seemed. Humor was her desperate way of making new friends.
She came up in the world of comedy clubs. Comedy clubs are not, in essence, kind places. A few – very few – denizens there can be known to be very kind people – the late David Brenner, apparently, was one. But they're more often desperate places where backs get stabbed and sharp elbows get thrown. Genuinely creative people like DeGeneres and Robin Williams are natural targets – for admiration, yes, but also for envy and malice.
What disturbed DeGeneres about the dark tales about Ellen DeGeneres Inc. is that tales of "toxicity" seemed to be organized, and she told Guthrie, "misogynistic."
At that point, I must confess, I thought she was trying to surf a wave that wasn't there. It was, after all, male producers who lost their jobs. If there are others who'd like her time slot – the hilarious and rising Tiffany Haddish, let's say (just to pluck a name from the ether) it's an entirely natural outgrowth in a business where all turned backs are invitations to unsavory people and all major successes solicit SOMEONE'S sharp elbows. (The stories of Jay Leno's late manager Helen Kushnick were toe curling.)
Let me put it this way: Ellen DeGeneres, in my opinion, was the Best Oscar host in the past 40 years whose name wasn't Billy Crystal.
I wish her well whatever she wants to do and whenever she wants to do it. Just don't ask me to watch her dunk people in a water tank for getting a dumb question wrong. Or scare celebrities hungry for publicity by having someone sneak up behind them and say "boo!."
That may be "relatable" for some people. Not me, thank you.
By all means, go online and check out recording executive Clive Davis' interview with Joni Mitchell. He conducted it live at his annual Grammy blowout. Let me confess I'm not crazy about record industry moguls plopping themselves right into dead center of the music interview racket. I can think of at least 30 journalists I'd have rather seen do it. But if it took someone of Davis' history and clout to lure Mitchell into public discussion of her life and work again, so be it. What's the point of people acquiring clout in the first place if they don't make a point of using it well?