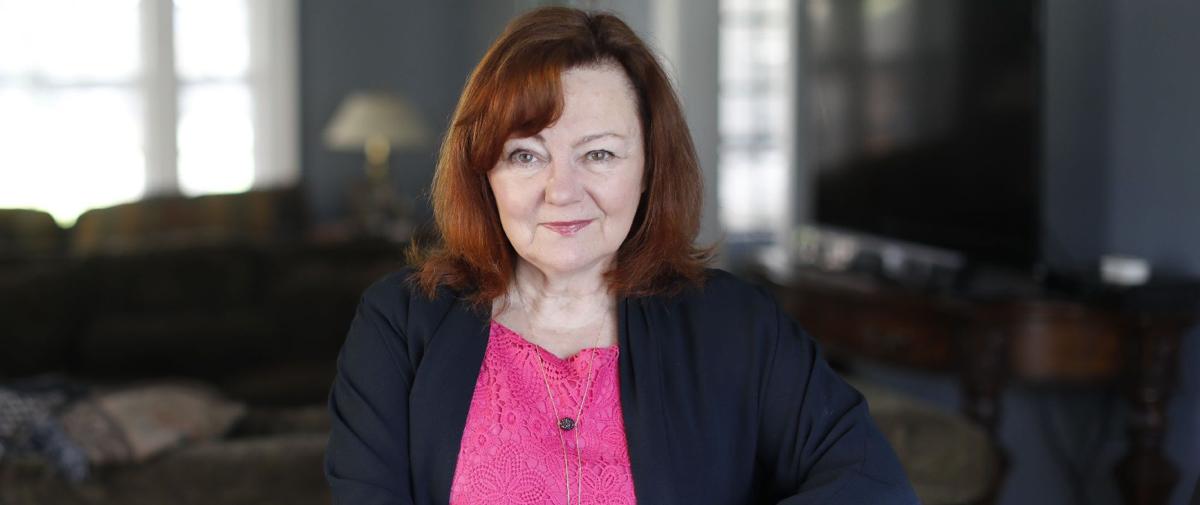 Until six months ago, Nancy Sanders slept with two cell phones under her pillow.
As the operations manager for Channel 4 news, Sanders was on call if breaking news happened and she needed to be reached on her work or personal phone.
Sanders, who has worked at all three local news departments in a 45-year TV news career and is in the Buffalo Broadcasters Hall of Fame, finally had enough.
"I left, frankly, because I wanted a better quality of life," she said in a recent interview.
The difficult nature of her job hit its peak when she was responsible for finding news producers after the ones scheduled called in sick.
"You have to call and beg and beg," Sanders said. "It was very, very stressful."
On her final day at WIVB this month after 11 years, Sanders received flowers from co-workers and former colleagues.
She also received love on Facebook from people she has worked with at Channel 4, Channel 7 (WKBW) during the glory years and Channel 2 (WGRZ) at the start of the Red Coats investigative team that started that news department's recovery.
"You won't find anyone in television news who has a deeper history in Buffalo, more contacts, or more true friends," wrote Channel 4 anchor Jacquie Walker in a text. "So many of us have seen her as the heart and soul of the local TV community."
Channel 4 co-anchor Don Postles met Sanders 43 years ago when he interviewed for a job with former Channel 7 General Manager Phil Beuth.
"Phil asked me to come up with three story ideas for that day," Postles said. "I turned to Nancy for help in finding out what the issues were facing Buffalo. … She is a true professional."
Sanders also was a mentor to station interns and younger staffers.
"Nancy is like a news machine," wrote former Channel 4 reporter Angela Christoforos. "She always had stories and contacts in her back pocket. If a story fell through, Nancy always had suggestions and other ideas. She was instrumental to me and other reporters at Channel 4. She's smart and she's a really nice person."
'A real trooper'
One story best illustrates Sanders' work ethic.
She was the producer for Postles when Channel 7 assigned them to cover the Republican National Convention in Dallas in August 1984. Temperatures were more than 100 degrees.
"We were in a cow pasture with the Dallas skyline behind us, using it for the backdrop for a promotional spot, when she whispered in my ear that she was pregnant and having terrible morning sickness," Postles said. "We immediately put her inside the air-conditioned car, but she worked the entire convention week. She was a real trooper."
Her TV career started at Channel 7 when the late Irv Weinstein hired her as the newsroom secretary. She worked a variety of behind-the-scenes roles during the station's dominance under Irv, Rick Azar and Tom Jolls, eventually becoming assistant news director and at one point acting news director.
She was passed over numerous times for the full-time job as news director. The reason: She was thought to be too nice.
"I think I was told in so many words that they wanted somebody who could hire and fire and be nasty," Sanders said.
On the contrary, Sanders was someone who literally would give a colleague a shirt or jacket off her back. When she was the news director at Bridges TV, the former Muslim station based in Orchard Park, she did just that.
"Jeanine Pirro came in one day, did a piece with us and she didn't bring a jacket," recalled Sanders. "So she borrowed my suit jacket to go on air."
Sanders spent 32 years at Channel 7 and still has happy memories of putting together newsreels.
"It was a lot of fun in the newsroom coming up with those ridiculous alliterative titles that we had for the newsreel," recalled Sanders. "Like blizzard baby born in brass drum."
Sanders was dismissed at Channel 7 as part of budget cuts by the station's owner that led to the demise of the once-dominant news department.
"I was totally shocked," Sanders said.
The next step
She was hired almost immediately by Channel 2 to do contract work, working with the Red Coats, producing a debate and working on a special on autism.
Then she was approached to be the news director at Bridges TV run by Muzzammil "Mo" Hassan and his wife, Aasiya.
"I wanted to be a news director, even if it was for the Muslim TV network, and I felt confident in my ability as a news person," she said. "A Catholic girl married to a Jewish guy. I knew how to do news. So I thought, 'I'll give it a try, what the heck.' "
She was there a few years before joining Channel 4 in 2008.
Sanders was aware of the domestic troubles in the Hassan house. She and her husband, Bruce, offered to have Aasiya stay with them. Mo Hassan is now in prison after being convicted of murder in the beheading of his wife.
Sanders was working on Channel 4's coverage of the crash of Flight 3407 in Clarence on the night of the murder.
"I went into work, jumped out of bed when I heard that the plane crashed and went there, and a friend called and said the FBI is all over Bridges TV," remembered Sanders. "I thought maybe they're looking into their paperwork. I found out that she was killed the same night that 51 people were killed in a plane crash."
In true Sanders fashion, she attended Aasiya's funeral in between coordinating Channel 4's coverage of the airplane disaster.
She has been involved in the coverage of numerous big stories, including the Blizzard of '77. She recalled traffic was at a standstill on Main Street, where Channel 7 was then located. She lived behind the station.
"I remember going home and bringing in the only thing that was in my refrigerator -- hot dogs -- for people to eat. Because you know, people were sleeping on the floor."
An unexpected career highlight involved the 2012 coverage of Nik Wallenda's tightrope walk over Niagara Falls. She was originally sour on the idea, which was complicated for the news department to orchestrate. She had to get licenses and insurance for both sides of the border.
"I thought this was a trick, a crazy thing," Sanders said. "That night I was on the Canadian side with Jacquie Walker. When he came off that tightrope, I was like jumping like a kid. It was so beautiful because he was coming out of this cloud of mist."
TV news' future
Sanders ended her TV career working with younger coworkers, with much of Channel 4's staff in their 20s.
After 45 years in the business, she is ideally suited to address the state of TV journalism increasingly practiced by young reporters and producers.
She sees digital journalism as the future, with many newscasts produced for online viewership.
"It is exciting," Sanders said. "l was the person who bought the first computers for Channel 7 in the 1980s. ... So, I find it really interesting. Part of me doesn't want to leave because I want to see where all of this is going."
She is concerned that people coming out of college aren't trained grammatically and don't write in traditional Associated Press style.
"That's a real problem," Sanders said. "I don't think they have an understanding of what the audience really wants to see. They're seeing what their friends want to see, like what's trending, but maybe the viewer at home is not really that person who's 27 years old. That person is usually a lot older."
She is concerned the young reporters in the business may burn out more quickly with so many demands to come up with two stories a day and shoot and edit them.
"They are feeling the burnout already," Sanders said. "It's a lot and they told me it's a lot. … I do feel bad for these kids, but some of them do it with pure joy."
Despite the stress, she would join the business all over again if she were 25 today.
"Because every day is a different day," Sanders said. "So exciting. You laugh and cry together, but there's always a mission. You always have to get that story. Dig deeper. I absolutely love the fact that I can call anybody and ask a question because I'm a journalist."
The question facing Sanders is whether she will find something to do now.
"I've been working since I'm 13 years old," Sanders said. "I do not expect to quit working. I mean, if I got a part-time job in TV, that would be great. If I don't, I'll do something else."
Like Nik Wallenda, she may have another trick up her sleeve.
Stay tuned in
Get the latest information on hit TV shows and more with our weekly newsletter!