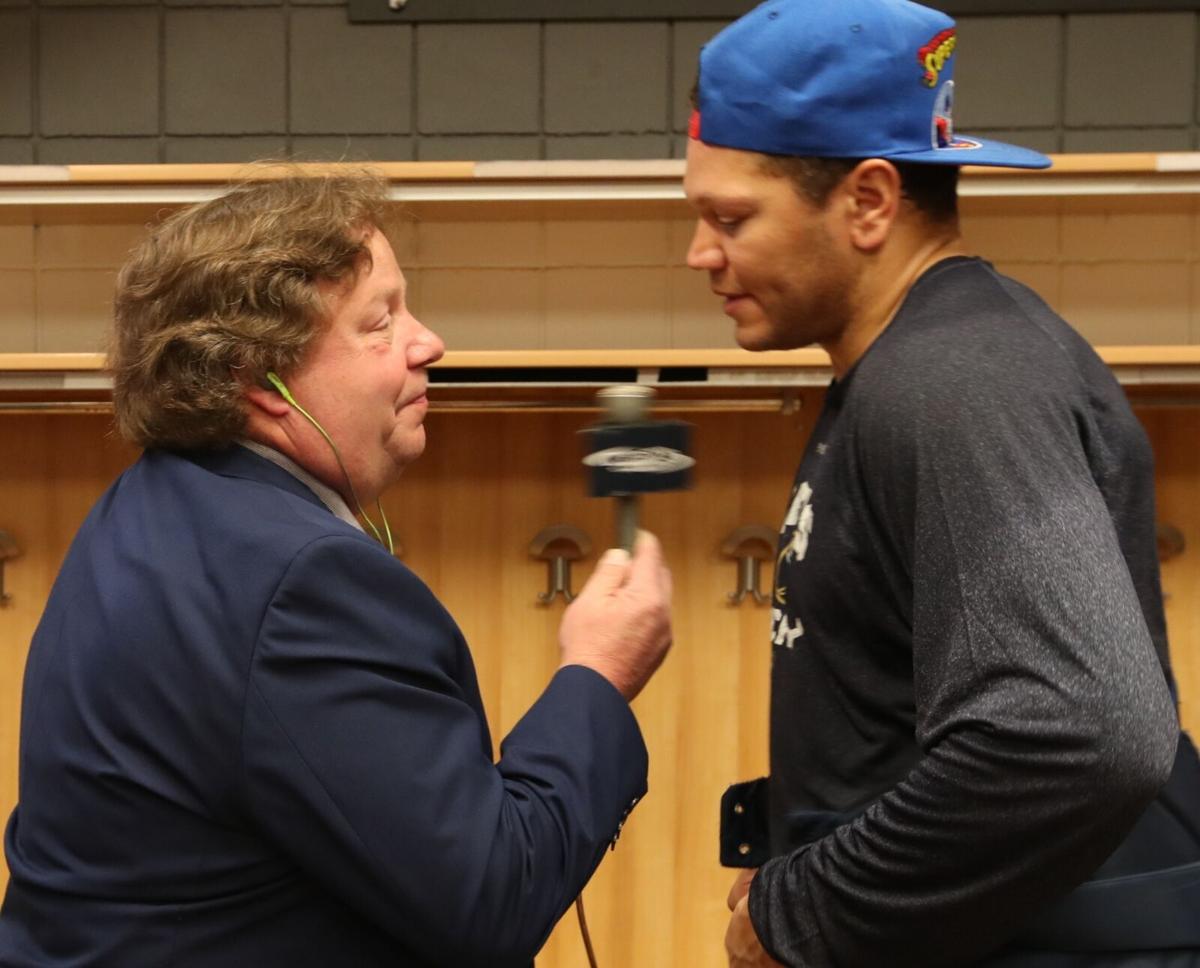 It didn't take long for former WGR-AM reporter Paul Hamilton to find a new team after he was released by Entercom Buffalo on Tuesday.
Hamilton is joining WGRZ-TV (Channel 2) starting on Saturday, doing commentary on the Buffalo Sabres and the National Hockey League on the air and online.
Channel 2 Sports Director Adam Benigni made the announcement on Twitter.
"I can't tell you how thrilled I am for this," tweeted back Hamilton. "Adam and I have been together for more years that he can count and now to be able to work with him to do commentaries is an honor. Can't wait to get started."
Hamilton worked at WGR for 25 years.
The popular and knowledgeable Hamilton was temporarily furloughed by Entercom in April before being permanently released Tuesday as a result of advertising losses due to the Covid-19 pandemic that led to the end of the Sabres season.
Channel 2 is currently down two members of the sports department, with Heather Prusak going to WIVB-TV (Channel 4) and Stu Boyar retiring this week.
Channel 2 General Manager Jim Toellner said Hamilton will be a contributor. He added Hamilton's job is evolving but not full-time.