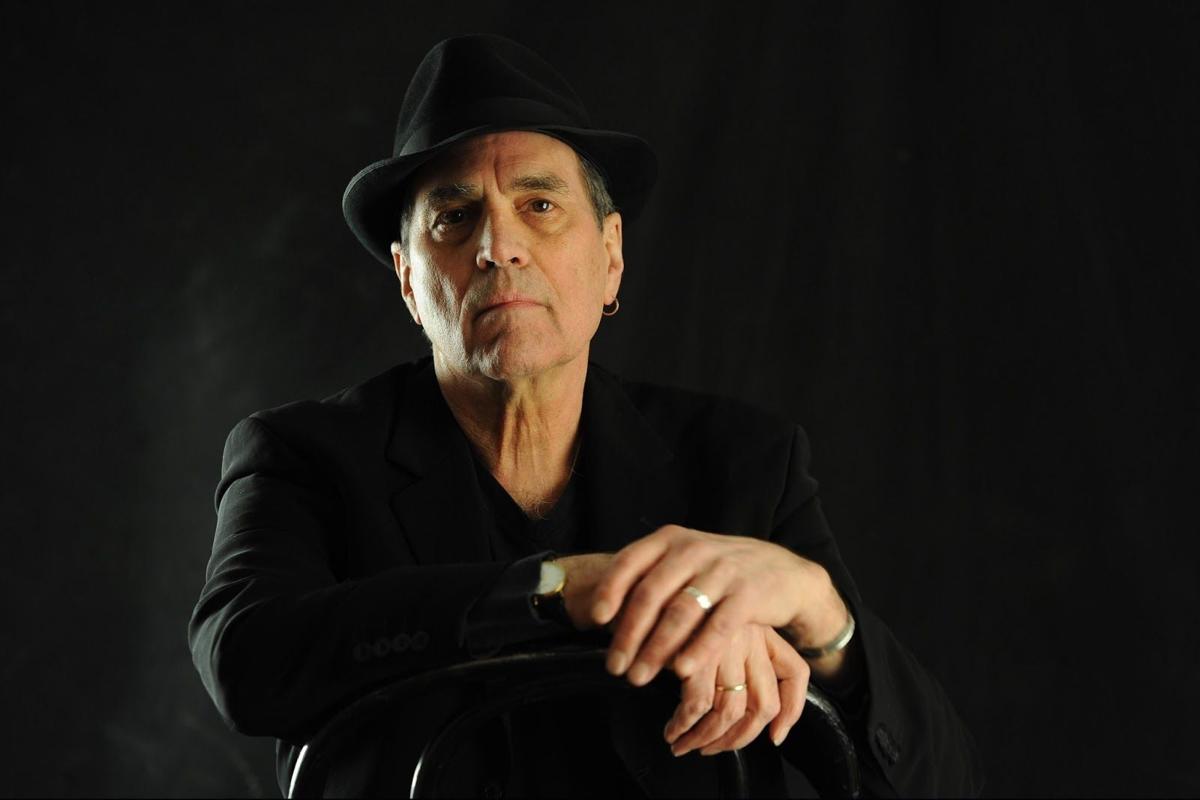 Buffalo filmmakers Paul Lamont and Scott Sackett were discussing ideas some years ago when Lamont proposed a documentary on Eric Andersen.
"I said, 'Who's that?' " Sackett recalls.
They laugh at the memory. "The Songpoet" was 10 years in the making, so now they know almost everything there is to know about the Amherst-raised folk musician. Their documentary is airing nationally on PBS, including at 9 p.m. July 2 on WNED-TV. Or you can watch it here anytime on PBS.org.
Maybe, like Lamont, you have long loved Andersen's sensuous ballads of love and loss. Or maybe, like Sackett at first, you don't know his name. Either way, you know the names of some who do know him.
Andersen wrote songs performed by Bob Dylan. He appeared onstage with Janis Joplin. Joni Mitchell sang background on "Blue River," his 1972 breakthrough album. Johnny Cash had him on his network TV show. Andy Warhol cast him in a movie. He collaborated with Lou Reed, hung out with Patti Smith, and wrote songs performed by Linda Ronstadt, Rick Nelson and John Denver.
Andersen might well have become a household name, like all of them, but for two twists of fate. First, Brian Epstein, manager of the Beatles, offered to be Andersen's manager, too – and then died, in 1967, of an accidental drug overdose. And later, when Andersen recorded "Stages," his crucial follow-up album to "Blue River," Columbia Records inexplicably lost the master tapes. They did not turn up for almost 20 years.
The melancholy and mystery of all that are among the many elements that make "The Songpoet" sing. Folk music fans everywhere will want to see it, but doubly so in Buffalo: This is a documentary about a local legend who somehow isn't one.
Andersen, 78, was born in Pittsburgh and moved to Amherst with his family in 1951, when he was 8. Early on he learned to love art at the Albright-Knox Art Gallery. He taught himself to play guitar and then, while at Amherst High School, formed his own folk group. They once sang at a hootenanny at the old Glen Casino, in Williamsville. And Andersen has been a public performer ever since.
Not long after, he hitchhiked to San Francisco. There he met the Beat poets – and found his voice. This is where the documentary begins, and it follows him next to the burgeoning folk scene in Greenwich Village. Once Lamont and Sackett made the choice to begin Andersen's story at that pivotal moment in San Francisco, they wanted to maintain the momentum of the film. So footage on Andersen's formative years, in and around Buffalo, ended up on the cutting-room floor.
"Eric is someone who never looks to the past," Lamont says. "He is always looking ahead. And we wanted the film to keep moving forward, too."
How do you make a movie about a man who isn't comfortable talking on camera about himself and his past? That could have been a big problem for the documentarians. But Andersen offered them hundreds of pages of journals, notebooks and letters from the 1960s and early 1970s.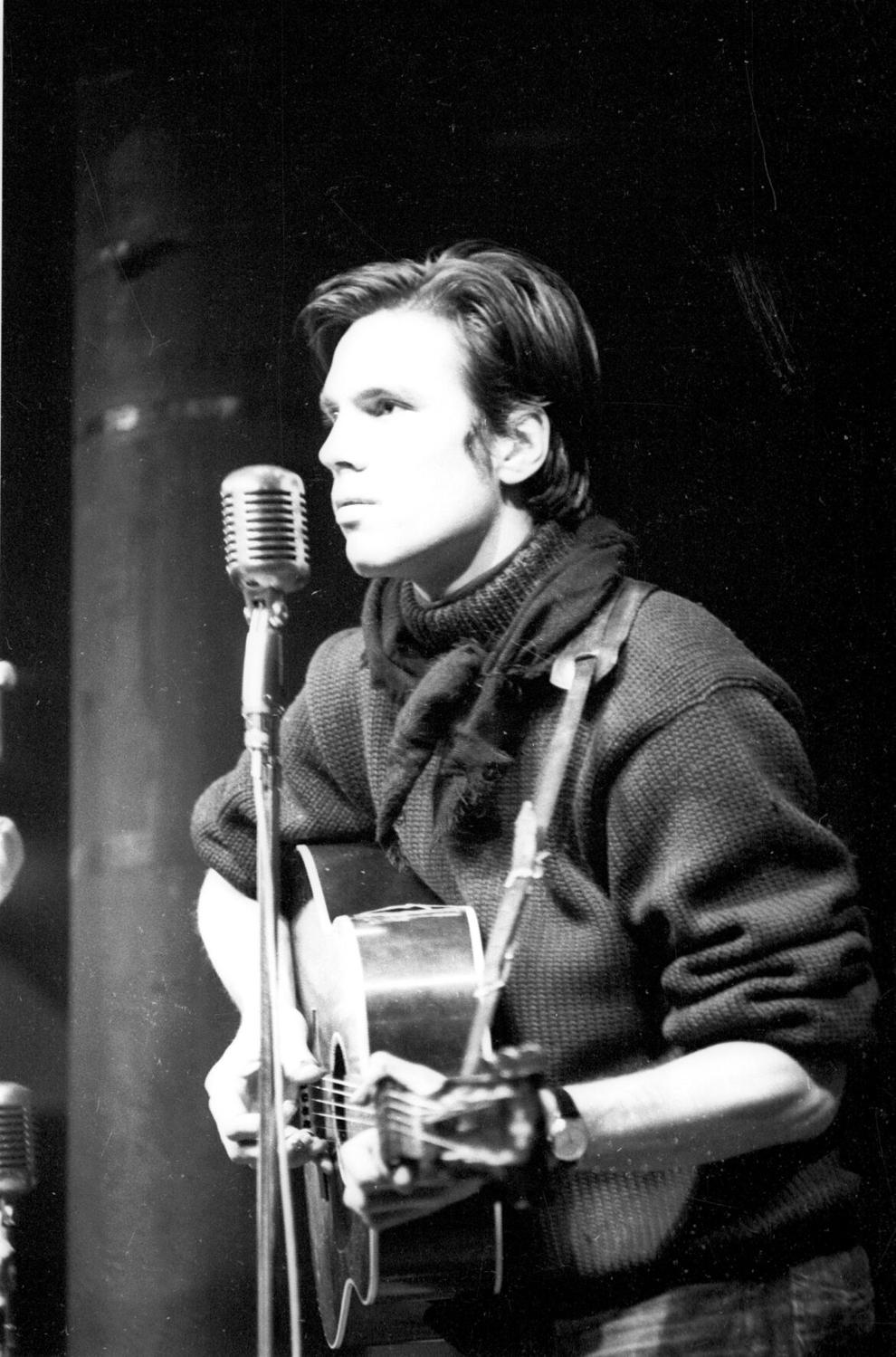 "You get to hear his thoughts, his internal moments, in real time," Lamont says, "as opposed to an interview where you say, 'So, Eric, what were you thinking at that time?' I mean, it's been 50 years. Hearing him say those words – written by a 21-year-old as read by an older man – there is a real power to that."
Andersen also offered the moviemakers hundreds of photographs and 90-some reels of 8mm film that he had shot in his heyday. "Would this be of any use to you?" he asked them.
Are musical notes of any use to a songwriter?
Lamont is the director of "The Songpoet." He and Sackett are co-producers. They run separate film companies – Lamont's Toward Castle Films, in Lockport, and Sackett's Skipping Stone Pictures, in Buffalo – but are frequent collaborators, including on the previous documentaries "Glorious Battle: The Siege of Fort Erie" and "Elbert Hubbard: An American Original."
Sackett graduated from Canisius High School, and Lamont from DeSales, in Lockport. Jack Cummings, director of photography for "The Songpoet," is a graduate of St. Joseph's Collegiate Institute. "Eric likes to call us the three Catholic schoolboys from Buffalo," Sackett says with a laugh.
Lamont was 16 when he found an Andersen album in the 39-cent bin at Twin Fair. "I took it home, the needle dropped – and I was hooked. Then I had to go out and get everything of his I could find."
He had no idea of Andersen's Buffalo connection then. "And when I found out a few years later, I was like, 'Wow! This guy is from Buffalo?' I was in awe of that fact."
Sackett would be in awe, too, but not until decades later, when Lamont suggested creating the documentary.
"I knew, or I thought I knew, all the great singer-songwriters," Sackett says. "So for me, it was personal: How did I not know about this guy? I mean, I know a lot about music, and I was living in Buffalo, but I had never heard of him. Then Paul tells me the story, and I knew everyone else around him. He was on this trajectory, and then he just disappeared. And my thought was, 'Holy cow! That sounds like a good story to me. Let's find out.' "
The story they found is remarkable. And they tell it remarkably well. One narrative tactic is to let the lyrics and the music be the engine of all that forward momentum.
"Eric's music is so internal and personal," Lamont says. "We wanted his lyrics to tell the story of his life. They so often offer a segue into another section of the film, or an exclamation point on something that we just heard."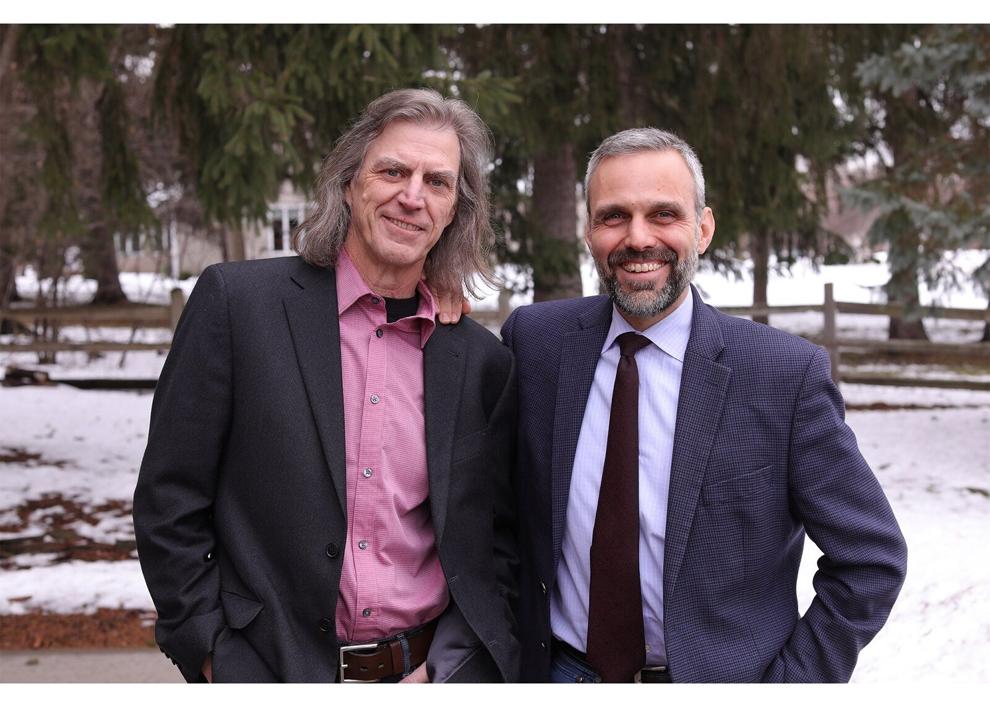 "The Songpoet" takes Andersen from the Beats to the Beatles, from San Francisco to Greenwich Village, from the despair of the lost (and possibly sabotaged) master tapes to a contented life in the Netherlands.
He has lived there for the past 20 years, and in Norway for 20 years before that. He is an expatriate, but one who wrote a great song about America. You can listen to Andersen sing "My Land Is a Good Land" here. He wrote it in 1966. Pete Seeger sang it, too. It still stirs the soul 55 years later.
As does "Blue River," the title track on that 1972 album, which he sang with Joni Mitchell. You can listen to it here.
And then there is "Is It Really Love At All?" (Listen here.) It begins:
Like a book upon a shelf.
With this documentary, Andersen is no longer forgotten. His life, at last, is an open book.
Rolling Stone asked him in a recent interview what it's like to see his life displayed for the world to see.
"In the theater, I'm sitting there drinking Coca-Cola and eating popcorn, munching away like everybody else, looking at this guy, this life," Andersen answered. "It was a pretty surprising thing. … You're always seeing (yourself) from the inside out."
Now here he was looking at himself from the outside in: "Here's a guy walking around doing things. It's me, supposedly, when I was living and doing those things."
The good news is that he is still doing those things – singing and writing and creating – at an age when many others simply look back on their lives. This, as we know, Andersen does not like to do. Even so, he does have at least one nod to his past at his home in Amsterdam. Lamont and Sackett saw it when they visited him there to make their movie.
It is the poster from that long-ago concert at the Glen Casino. His music on that day still echoes across continents, and across time.