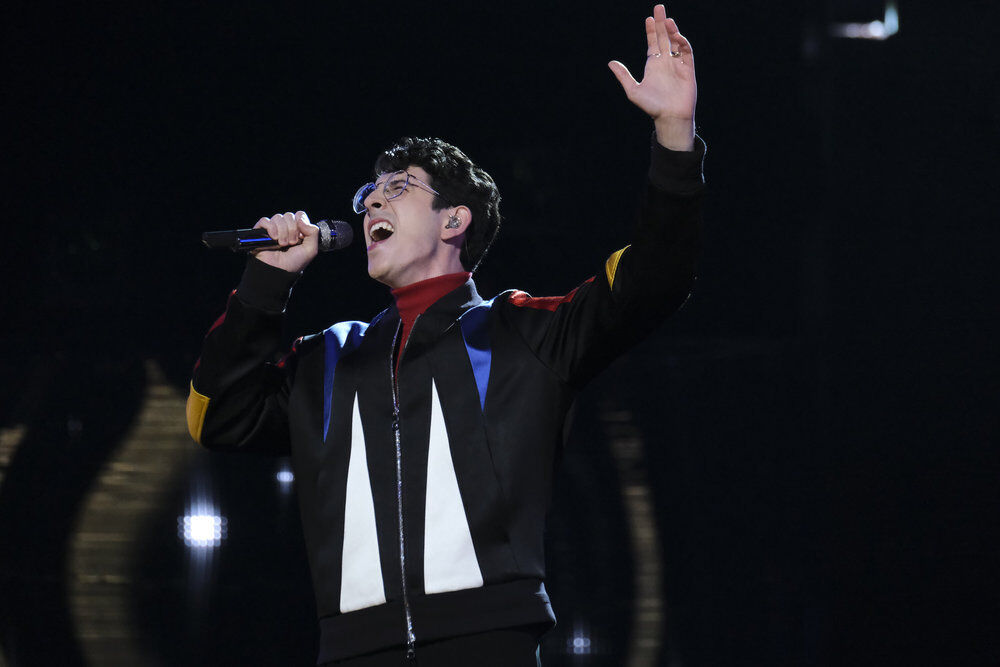 Joshua Vacanti had almost given up his dream to sing for a living.
The graduate of Lockport High School and SUNY Buffalo State previously failed in attempts to get on "America's Got Talent" and "American Idol."
Vacanti, 28, was content singing at worship services at the Chapel at Crosspoint and the Chapel at Lockport, often with his wife, Samantha Olewnik, and in a small worship band that also included his mother and stepfather.
Then Cami Clune made it to last year's semifinals of the NBC singing reality series "The Voice."
"She is kind of a big inspiration for me auditioning for the show," he said in a telephone interview. "I'd never seen someone I had worked with so closely on a platform like that and that kind of just sparked something in me."
The spark has led to Vacanti becoming one of the final 13 performing in the live edition of the NBC singing reality series "The Voice" at 8 tonight on WGRZ-TV. The field is narrowed to 10 when the live results show airs at 8 p.m. Tuesday.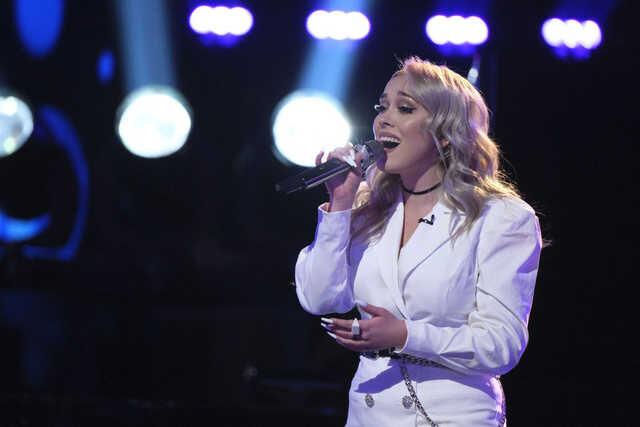 Vacanti and Clune worked together in a band, "Direct Worship," for a couple of years and were involved in a local TV show carried on a Christian channel.
"The person who kind of headed that up decided to make a band and Cami and I were the lead vocalists," explained Vacanti.
They did some gigs together and performed in a couple of TV specials for the channel, including a Christmas special.
"Love her, love her family," said Vacanti.
He sent in his video audition a year ago on a whim shortly after Clune's time on "The Voice" ended.
"Watching her was like a light bulb moment of, 'Hey, I don't have to give up my dream' and let's see what happens," he said.
Vacanti, who acknowledges his musical theater style isn't typical by "Voice" standards, advanced last week by the fan vote after performing the Lady Gaga song, "You and I," for Team (John) Legend.
Vacanti hasn't received the local promotional push that Clune's mother, Patricia, supplied when her daughter was on "The Voice" but appreciates the support he's gotten from Lockport.
He was prepared to sing his goodbye song last week if he didn't get America's vote and wasn't saved by one of the coaches – Legend, Ariana Grande, Kelly Clarkson and Blake Shelton. But America came through for him.
"The fact that America believed in me enough and voted me through and I didn't have to go through that, I'm just super grateful. I don't think I've fully processed all the gravity of the situation," he said.
He also had to process seeing Legend block Grande from having him on her team at season's start. 
"It's crazy, those two people are huge idols of mine … I love John with my whole heart. Ariana definitely has a special place in my life. I listened to her music from day one. I think she's an amazing artist and incredible human. When I found out she was going to be on this season it was truly like all the stars aligned," he said.
Vacanti said he already feels like a winner in other ways because of his growth on the show as a person and a performer.
"If I get the trophy at the end, that's amazing, but I'm just grateful to be here right now," he said.
Vacanti's extended stay on "The Voice" has meant his full-time role as a prevention educator for the Erie County Council on Alcohol and Substance Abuse has been reduced to part time virtually. He does presentations in high schools and colleges on drug education, positive life skills and anti-bullying.
He said he was bullied growing up because he struggled with his weight and because he has a high speaking voice.
"I didn't have a super strong friend group growing up and I just felt very ostracized. I was an easy target for kids. Kids can be cruel sometimes," he said. "It wasn't until later in life I realized that the things that make me different and unique are the best parts about me and that's a big message that I try and teach kids when I'm working in schools."
He said he loves his job, his co-workers and being able to give others the support he wished he had when he was in school.
Now, thanks to his success on "The Voice," he has a ready teachable moment.
"I can't wait to go back in the classrooms and … be an example," he said. " 'Hey, remember Mr. Josh used to talk about how he loved to sing and wanted to have a career in music? It's never too late to reach for your dream. So just keep pushing for it.' "