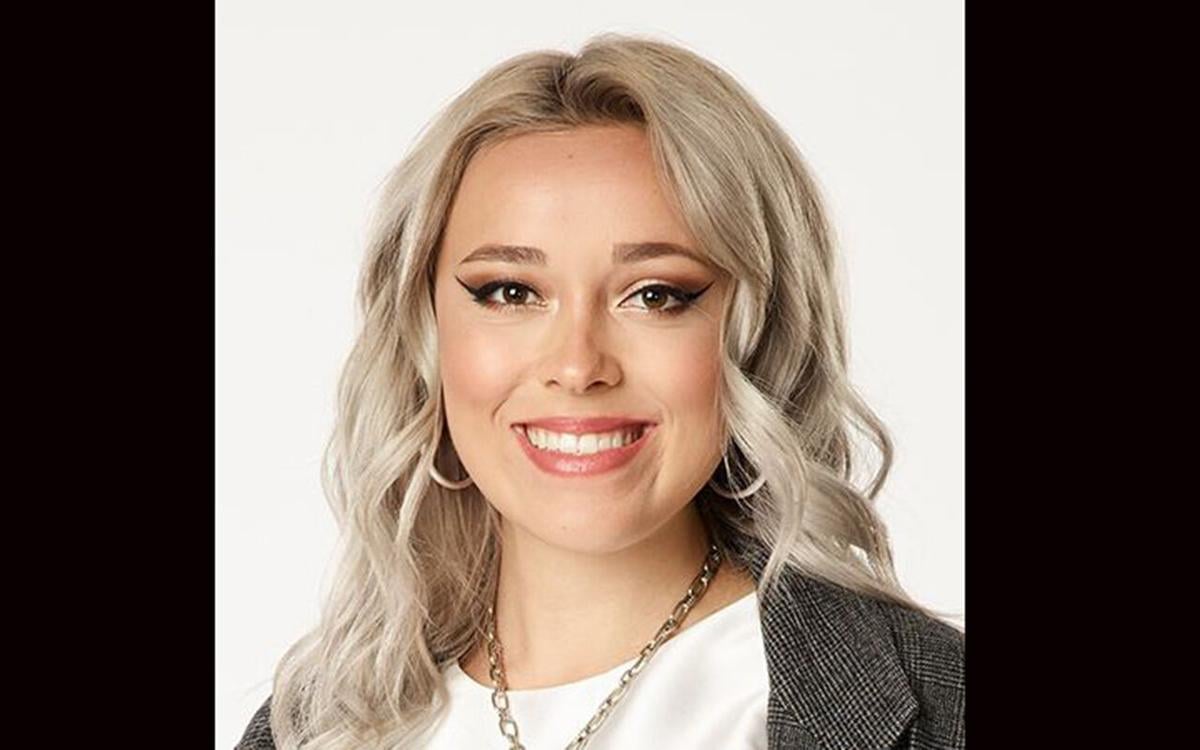 Western New York native Cami Clune won her battle round of the NBC reality series "The Voice" Monday night and is advancing to the knockout round that determines who goes on to the live performances judged by viewers.
The producers of "The Voice" made Clune's battle with James Pyle its last one in the two-hour show, which usually is an indication that it is viewed as the best of the night.
Clune and Pyle sang a duet of Boy & Bear's cover of Chris Isaak's haunting song "Wicked Game," which has the memorable line of "this world will only break your heart."
Buffalo Bills fans may have learned that again Sunday night in the last-second loss to Arizona on a Hail Mary, but Clune's heart wasn't broken. She was declared the winner in a close battle.
In their remarks, judges Gwen Stefani and Blake Shelton said they preferred Pyle, while judge Kelly Clarkson said she leaned towards picking Clune.
"This was probably my favorite battle," said Clarkson.
Shelton called Clune "literally a star standing there."
The only vote that counted was from judge and mentor John Legend, who called Clune's blind audition weeks earlier "mesmerizing." He made her the winner Monday and said she has an "angelic voice of beautiful tone."
"It is a stylistic choice to me," added Legend.
Shelton, who earlier called Pyle "the big discovery in this moment," kept him in the competition with a steal.
The knockout rounds begin tonight, but Clune isn't expected to be performing back-to-back. More likely, she will be in the knockout runs that air either next Monday or Tuesday.
Mini-review of "Big Sky": If you've watched anything on ABC affiliate WKBW-TV (Channel 7) in the post month, you've undoubtedly seen a promo for "Big Sky," the new 10-episode series from prolific writer David E. Kelley ("Ally McBeal," "The Practice," "Picket Fences," "Boston Legal," "Big Little Lies" and "The Undoing") that premieres at 10 tonight.
Based on the 2013 novel "The Highway" by C.J. Box and set in Montana, "Big Sky" isn't your typical thought-provoking Kelley series. It is packed with horror, violence, mystery and women in jeopardy elements and has a mother-son dynamic similar to that in the classic film "Psycho."
The impressive cast includes Ryan Phillippe, Dedee Pfeiffer, John Carroll Lynch and Kylie Bunbury, who you may remember from her role in the underrated Fox baseball series "Pitch."
Bunbury, Phillippe and Pfeiffer play private investigators searching for two missing teenage sisters in Montana. They eventually deal with Lynch's character, a creepy, inquisitive, Montana state trooper who calls his wife "mother" to her regret.
Kelley is known for writing series with strong female characters and "Big Sky" certainly fits that description. Early on, two adult female characters and co-workers fight over the same man and eventually have to be on the same team looking for the missing teens.
The series has beautiful scenery and an evocative musical soundtrack that includes the Rolling Stones' "It's All Over Now," and Nancy Sinatra's "These Boots Are Made for Walking" and Tammy Wynette's "Stand by Your Man."
I much prefer many of Kelley's other series more than "Big Sky." But every scene and twist commands your attention. After tonight's big shocking ending, I suspect most viewers won't be able to walk away and will stand by for Kelley's second episode.
Stay tuned in
Get the latest information on hit TV shows and more with our weekly newsletter!