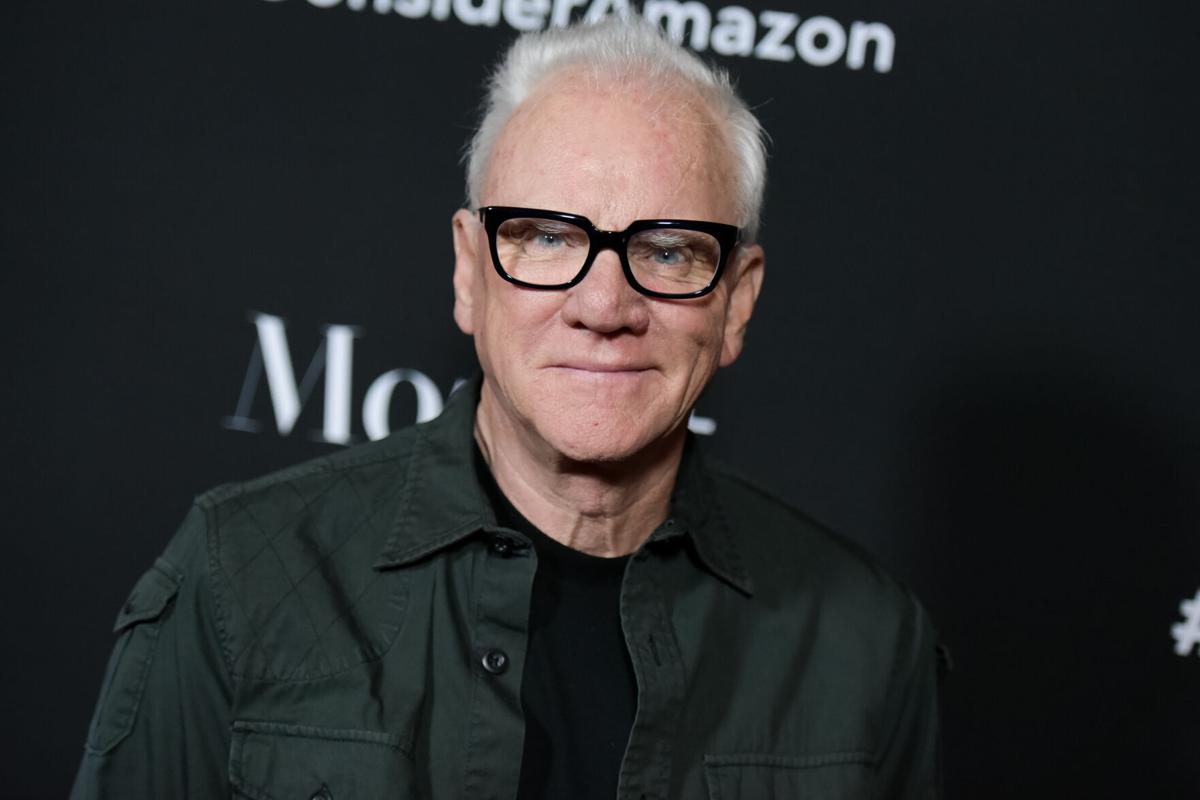 Rupert Murdoch never owned the Buffalo Bills in real life, though he did own them for one season in the reel-to-reel life of "Gossip Girl."
"It was the worst investment I ever had," he said.
OK, so the character who says this on the HBO Max show is actually named Roger Menzies. But he's meant to be Murdoch, or someone very like him: a media mogul who owns various right-wing outlets – and who worries, comically, that his offspring want to off him. If that sounds like the plot of "Succession," another HBO show, it is surely by design.
Menzies is played with wicked glee on "Gossip Girl" by Malcolm McDowell, who looks less like Murdoch than he does like Logan Roy, the Murdoch stand-in on "Succession," who in turn is played with glowering malevolence by Brian Cox.
As it happens, Buffalo is mentioned often in this "Gossip Girl" reboot. (The original last aired in 2012.) Zoya Lott, a main character, has moved from our fair city to New York to enroll at Constance Billard, the fictional rich-kids school on the Upper East Side around which both TV iterations of "Gossip Girl" revolve.
You don't need to know much more about the revival than this: Zoya doesn't have the cash, or the cachet, of her new classmates, whose parents are global movers and shakers. In the most recent episode, Zoya goes out for dinner with her boyfriend, Obie – whose full name is Otto Bergmann IV – and his mother, Helena, whom Zoya has just met. Menzies, the Murdoch character, is there, too, as is Audrey, another rich kid at school.
Here is some of the conversation they have around the table of a ritzy restaurant:
Helena, to Zoya: "And you were raised?"
Obie: "She's from Buffalo."
Helena: "Hmm. I've never been. What's it like?"
Audrey, sarcastically: "Yes, please regale us with the history of its chief export, chicken wings."
Zoya, brightly: "Actually, Buffalo is a pretty interesting place, historically."
Menzies, authoritatively: "Home of Grover Cleveland, Mark Twain and F. Scott Fitzgerald."
Zoya, eagerly: "Yes, they host readings at his childhood home every year on his birthday. I've never missed one."
If you've not heard about these readings, it's only because they are made up; it's a prerogative of fiction. (Fitzgerald lived as a boy at 29 Irving Place and at 71 Highland Ave. among other places; maybe we could start a tradition of such public readings at Nardin Academy, where he attended grade school.)
Fitzgerald was among a cadre of great writers a century ago who were known as "The Lost Generation" – which, come to think of it, could work as a subtitle for "Gossip Girl." At any rate, back to the dialogue at dinner:
Zoya: "But if you want to talk Buffalo pride, the town really came together during the BLM protests."
That would be nice, if only it were true. But Zoya doesn't get to complete her thought, as Menzies interrupts to talk of his own Buffalo memories.
"You know, I owned the Bills for one season. It was the worst investment I ever had."
Then Menzies says this to Helena, apparently referencing Otto III: "Still, it got you and Otto to make much-needed renovations at that stadium."
Oh, snap! The broken-down state of the stadium is a hot topic even in an overwrought high school soap opera.
Helena: "We've done so much business together. Who can remember it all?"
Zoya: "My dad and I used to go to that stadium all the …"
Here Menzies interrupts again. It turns out the gathering is not much interested in what the girl from Buffalo has to say.
Though Murdoch never owned the Bills, he did once try to buy another Buffalo institution. Before the Courier-Express closed, in 1982, he made a bid for what was then Buffalo's morning newspaper. He planned big cuts in the newsroom. The Courier unit of the local guild agreed to the cuts, but not to how they would be made. Murdoch's lieutenants said they would decide on the basis of merit who stayed; the guild said layoffs could be based solely on seniority. And that was that.
There is a postscript to all of this. If you Google the name "Otto Bergmann," the first thing that comes up is the "Gossip Girl" character – and the second is the Otto Bergmann who is a goalie on the Canisius College men's lacrosse team.
That's Buffalo for you. Sometimes even the reel-life Buffalo angles have real-life Buffalo angles.