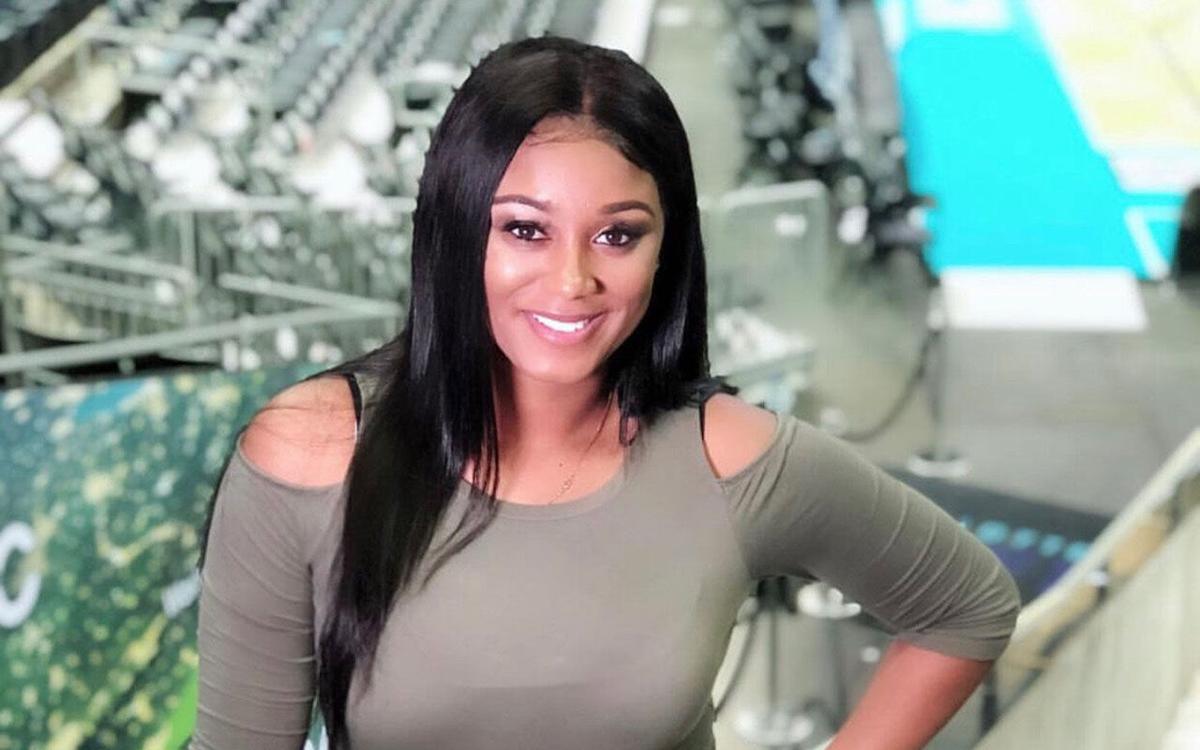 WGRZ-TV's (Channel 2) new weekend sports anchor and reporter Ashley Holder is making history.
Holder is becoming the first African American woman sports anchor and reporter working regularly on a local network TV affiliate in Western New York history.
The race of a reporter or anchor who is hired for a local television station isn't usually relevant. But WGRZ-TV's hiring of Holder falls in a different category.
I would be remiss if I didn't mention that she is African American because only three weeks ago I wrote about the lack of diversity in the sports departments of the three local broadcast affiliates.
It has been a glaring omission for years, considering the number of African Americans who are involved in sports, including playing for the Buffalo Bills and high school and college teams in Western New York.
I can count the number of African Americans who have covered sports on local TV on one hand.
After Holder's hiring was announced, people on Facebook celebrated her hiring and actually tried to name all the African American sports reporters and anchors that have been on local TV.
In the mid-to-late 1960s, former Buffalo Bill Ernie Warlick became the first African American to be a sports anchor in Western New York. He worked at WGR-TV (Channel 2) briefly and is in the Buffalo Broadcasters Hall of Fame.
Billy Vargas was on WIVB-TV (Channel 4) in the mid-to- late 1990s, Joe Major was on WKBW-TV (Channel 7) around 2000 and Bremante Bryant was on cable's former Empire Sports Network from 2000-2003. They are the only other black sports reporters or anchors who were on regularly on local TV who immediately come to mind. (As people on Facebook noted, Fox Sports reporter Pam Oliver was a news reporter when she worked in Buffalo on Channel 4.)
Since the previous African American sports anchors and reporters were all male, it means Holder is making history as the first African American woman hired for the role on a local TV station.
This isn't to suggest that Holder was hired because of her race or her gender. Channel 2 noted that she was selected from a pool of 100 applicants for the job.
Her impressive résumé includes working at the CBS Sports Network and for a CW affiliate in Charlotte, N.C.
A reel of her work that is available to watch online shows an engaging and energetic on-air personality.
She announced her arrival in Buffalo by wearing a Bills shirt on social media.
That led Mayor Byron Brown to welcome her on Twitter and write: "Glad to see you're already rooting for the @BuffaloBills, #Go Bills!"
I replied to the tweet by saying as a journalist, she shouldn't be rooting for the team she covers and I am hoping she knows this and the shirt is just her way of announcing she is in Buffalo.
I was happy to read her quick reply on Twitter: "I'm very aware as a journalist – I have covered many teams before Buffalo. The point of the shirt was the announcement."
Stay tuned in
Get the latest information on hit TV shows and more with our weekly newsletter!