WIVB-TV (Channel 4) has hired a new co-anchor for its 4 p.m. newscast and an hourlong newscast at 7 p.m. on sister station WNLO-TV that it plans to premiere on Nov. 29.
Jordan Norkus, a news anchor at Nexstar owned WETM-TV in Elmira for almost two years, is joining the two sister stations in Buffalo also owned by Nexstar.
It is a big step up for Norkus, who is leaving the No. 178 TV market in Elmira for the No. 53 TV market in Buffalo.
Norkus essentially is the replacement for Christy Kern, the Orchard Park native who left the Buffalo stations in June and now is an anchor and reporter in Orlando.
Norkus will start at the Buffalo stations in mid-October and co-anchor the 4 p.m. newscast on WIVB – the one Kern previously anchored – with Dave Greber sometime in October before the November sweeps begin. She will also co-anchor the 7 p.m. newscast with Greber on WNLO that is scheduled to premiere on Nov. 29. That newscast will replace the low-rated 6:30 p.m. newscast on WNLO. 
According to the WETM website, Norkus is a Waterbury, Conn., native and 2018 graduate of Sacred Heart University with a bachelor's in media arts concentrated in journalism and theater arts, concentrated in musical theater and she also received a master's in broadcast journalism and media production a year later from the same university.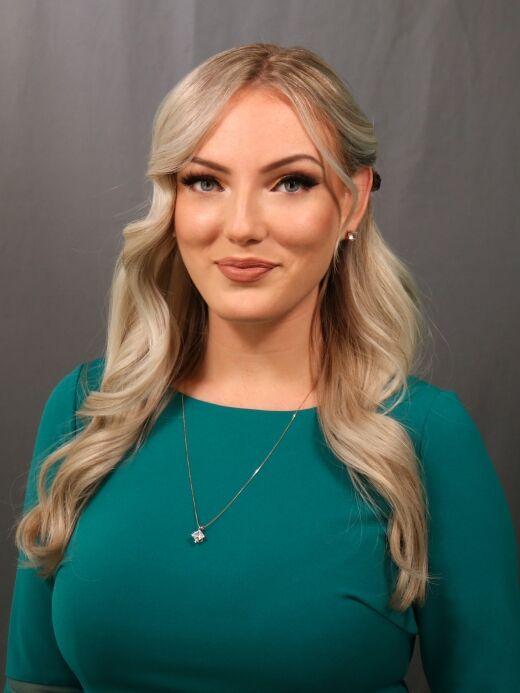 Her biography on the website also notes that Norkus is a fan of the New England Patriots, which isn't surprising considering she is from Connecticut.
In a tweet today, Norkus wrote: "As for my next chapter, words can't describe how excited I am for this new opportunity in Buffalo. I'm ready to rise to the challenge and continue pursuing my dream. Fortune favors the bold!"