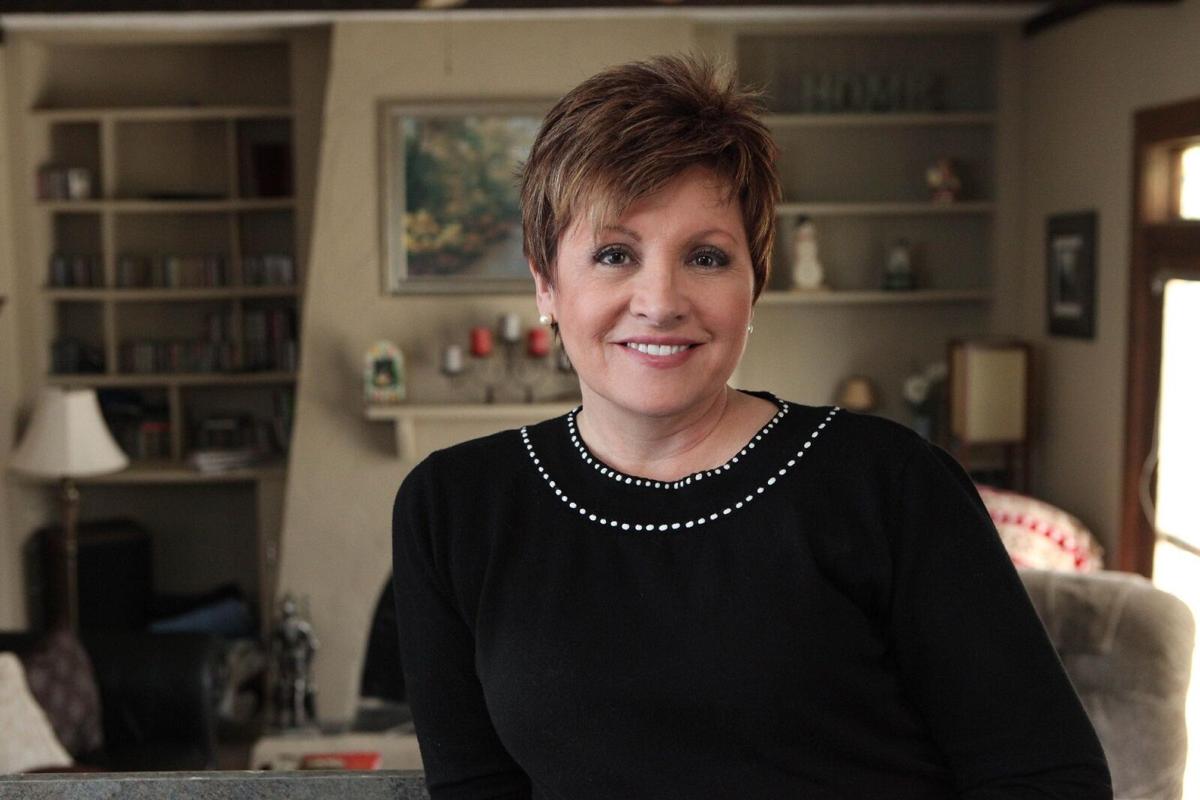 After 30 years and 9,000 programs interviewing celebrities, politicians, business leaders and advertisers, "AM Buffalo" host Linda Pellegrino is retiring.
A member of the 2013 class of the Buffalo Broadcasters Association Hall of Fame, Pellegrino will host her last show on Dec. 18, WKBW-TV (Channel 7) General Manager Marc Jaromin confirmed.
"AM Buffalo will continue on," wrote Jaromin. "We officially launched a nationwide search for a new co-host (Tuesday)."
In an email, Pellegrino reflected on her career.
"I've been able to travel, work in Hollywood, and conduct literally thousands of interviews from personalities as diverse as Duchess Sarah Ferguson to Dr. Heimlich (who invented the Heimlich Maneuver)," she wrote. "I've covered all 4 Super Bowls, brought viewers to Disneyworld, and literally sat in the front row of life by hosting 'AM Buffalo.' 
"It's been a great opportunity for me and my family. I've been able to share my experiences from becoming a mom, to my battles with breast and thyroid cancer. And through it all, our wonderful audience was there for me.
"I think it's a great time for the show to reinvent itself with its growing audience. And although I'm stepping away from 'AM Buffalo,' I'm continuing my role as host of 'Senior Radio Buffalo,' heard at 11 a.m. Saturdays on WBEN."
A SUNY Brockport graduate, Pellegrino has earned two New York State Emmy nominations. Besides working on "AM Buffalo," she played music on the radio on several Buffalo stations, was a movie host on WUTV and delivered weather forecasts and feature stories on Channel 7.
Pellegrino began co-hosting "AM Buffalo" alongside Brian Kahle on WKBW-TV (Channel 7) in August of 1990 when she was asked to raise the energy level of the program after Cindy Abbott's 10-year tenure as co-host.
On her premiere day, then County Executive Dennis Gorski proclaimed it Linda Pellegrino Day.
"I'm just as excited as the dickens," said Kahle, who died in 2013.
"This is very exciting," added announcer Jon Summers.
When Kahle introduced a smiling Pellegrino, they waited for 1,000 balloons to fall from the ceiling. About three fell. Apparently, the balloons weren't excited yet.
I took the long view in my review of Pellegrino's premiere, concluding: "As cluttered, as schizophrenic and as clumsy as the premiere was, these shows can't be judged too quickly. It will be several months before we'll be able to see whether the addition of the lively Pellegrino to 'AM' is a new era or a new error."
It became a new era, one that ends Dec. 18, perhaps with another Linda Pellegrino Day.
The late Irv Weinstein may have assessed Pellegrino most accurately in the infamous 1991 leaked private memo that critiqued all the talent at the station. He praised her as "attractive, upbeat, competent, ethnic."
As she mentioned in her email, Pellegrino dealt on-air with some public health battles. After a breast cancer diagnosis that led to her undergoing a double mastectomy in 2011, she raised public awareness about the disease and treatment by sharing her medical experiences with viewers when she returned to the program. Her first chemotherapy treatment was taped and later played on air.
Her goal was to encourage others to obtain annual mammograms, like the one that revealed her cancer.
A native of Suffern, Pellegrino became a permanent fixture in Western New York on radio and television. She did briefly look elsewhere, trying out for a job in Dallas in 1997 that was similar to her role in "AM Buffalo."
"Considering it is a Top 10 market, I'm flattered to be considered a candidate," she said at the time. "I really don't know how serious a candidate I am. I would love to stay in Buffalo. It would have to be an offer I couldn't refuse."
Her audition came to light when the Dallas station put her appearance on the internet. She didn't get the Dallas job and stayed at Channel 7.
In 2004, she took on the extra duty of being the co-host of Channel 7's short-lived 4 p.m. magazine show, which was relabeled "PM/Buffalo." It was ahead of its time as now both WGRZ-TV (Channel 2) and WIVB-TV (Channel 4) have 4 p.m. news programs.
In her 30 years hosting "AM Buffalo," Pellegrino primarily worked with Kahle, Drew Kahn and Jon Summers as co-hosts. Melanie Camp joined the program in the spring as a reporter on the program that has been reduced to 30 minutes from an hour.
Channel 7 should be expected to have some sort of celebration of Pellegrino's career during her final week in December. If there are balloons, let's hope they will fall on schedule this time.
Stay tuned in
Get the latest information on hit TV shows and more with our weekly newsletter!