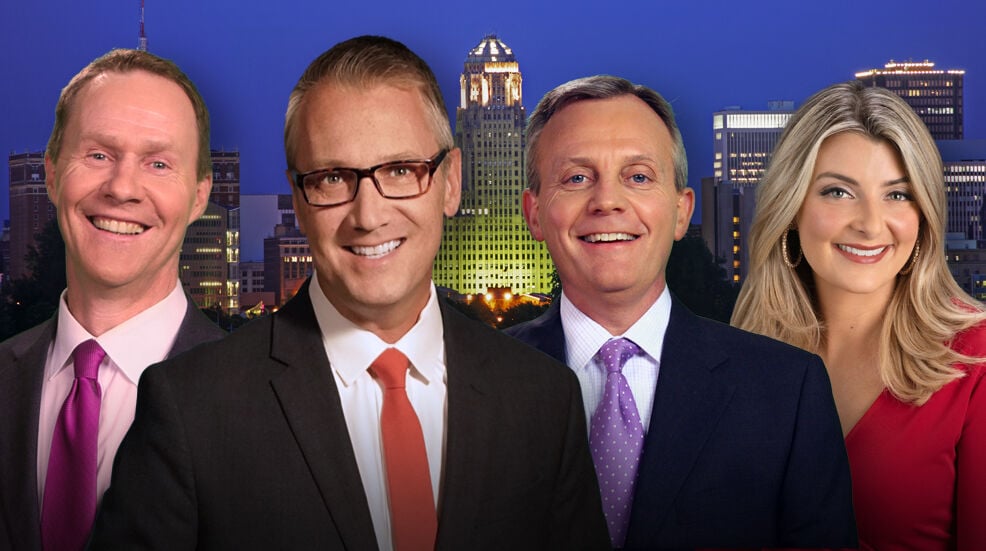 With only 10 days before WUTV starts its 10 p.m. weekday newscast, the Sinclair Broadcasting station finally is revealing its plans.
A suitable slogan would be "Anchors Aweigh" since the primary news, weather and sports anchors will be working outside of Buffalo for the newscast on July 1 that will replace the WGRZ-TV newscast that the WUTV station has been carrying at 10 p.m. 
A publicist for Sinclair confirms that Kelly Holland, the former news director at Spectrum News before its recent changes, is WUTV's news director. She has worked in the market for 13 years.
The WUTV news team will include Syracuse anchor Michael Benny, Rochester meteorologist Scott Hetsko and Rochester sports anchor Mike Catalana, with news reporters Kevin Jolly and Olivia Dance based in Buffalo. The short news release added that WUTV also is "in the process of adding several other journalists who will be joining the team over the next couple of months."
Here's more from a release: "Newscasts will feature in-depth Buffalo stories, news from across the state and award-winning coverage of the Bills and Sabres from our 'Buffalo Plus.com' team."
The work on BuffaloPlus.com, which will be available on the WUTV website, is led by WHAM's Catalana and includes work from Jenna Cottrell and Dan Fetes of the Rochester station's sports staff.
Benny, a news anchor at the Sinclair Broadcasting station in Syracuse, tweeted out a picture of downtown Buffalo last week, with the caption "Looking good Buffalo!"
That apparently was his way of confirming he is going to anchor the WUTV newscast. However, sources say he won't be anchoring from Buffalo; he'll be staying in Syracuse, where he has been the anchor at CBS and NBC affiliates.
According to his Syracuse station bio, Benny is an American University graduate who previously anchored in Binghamton and has covered the 9/11 attacks, space shuttle launches and Syracuse University's national championship victory in the 2003 NCAA basketball tournament in New Orleans.
As a Syracuse graduate, I won't even question the relative importance of the 2003 NCAA title victory with the other stories Benny has covered even if its inclusion made me laugh.
He did intentionally make me laugh when he answered the biography question of why he is a journalist on the station website. "I failed math miserably: every year, every course."
In the same exchange, Benny was asked his favorite destination.
He wrote: "I love the city of Syracuse, love living in the city, walking in the city, can't imagine working in Central New York and living in a suburb."
He might want to change that in his WUTV bio.
Hetsko is a graduate of the meteorology school at Penn State who has been a meteorologist in Rochester for two decades. He has been at WHAM for the last five years and will continue to work and do his Buffalo weather reports from there.
In his WHAM biography, Hetsko wrote: "Not to bury the lead, but I'm one of the lucky ones to receive at (sic) heart transplant in September 2015."
Catalana also works at WHAM and may be familiar to Buffalonians from his work on Bills preseason broadcasts before Nexstar stations took over the rights. He will be doing sports from Rochester.
In other words, the lead news anchor, sports anchor and meteorologist on WUTV will work from Sinclair's Syracuse and Rochester affiliates and not from Buffalo.
WUTV General Manager Nick Magnini issued a generic statement about the newscast goals through a public relations firm.
"Buffalonians deserve a news organization dedicated to holding government accountable. Our promise is to ask tough questions and question the answers," wrote Magnini. "Buffalo is a city that continues to get better everyday and our people deserve to also have government continue to get better.
"We are part of the City of Buffalo and look forward to see us getting better every day and our News team is dedicated to that. We are excited to produce this distinctive newscast at 10 pm."
The top of Magnini's statement sounds awfully familiar to viewers of WGRZ, which has long promoted the slogan that it asks the tough questions and keeps people in power accountable.
Holland presumably is filling out the rest of the WUTV news staff.
Dance, who has been a reporter on the Sinclair TV station in Syracuse, announced a few weeks ago on Twitter that she is joining WUTV to help launch the new newscast.
Jolly, formerly of Spectrum News and WKBW-TV, was previously hired as a reporter.
For its part after losing its 10 p.m. newscast on WUTV, WGRZ is premiering a new 9 p.m. newscast on July 1 that will be streamed via multiple platforms and available on 2.2, the digital channel that carries Antenna TV and is available over the air and on cable.
It is unclear what WUTV's ratings goal is with the new newscast, but it will be difficult to be competitive with WIVB-TV's 10 p.m. newscast on sister station WNLO.
During the May sweeps, WIVB's 10 p.m. newscast averaged a 3.8 rating on WNLO, while WGRZ's 10 p.m. newscast on WUTV averaged a 1.6 rating. And WGRZ's anchors were based in Buffalo.