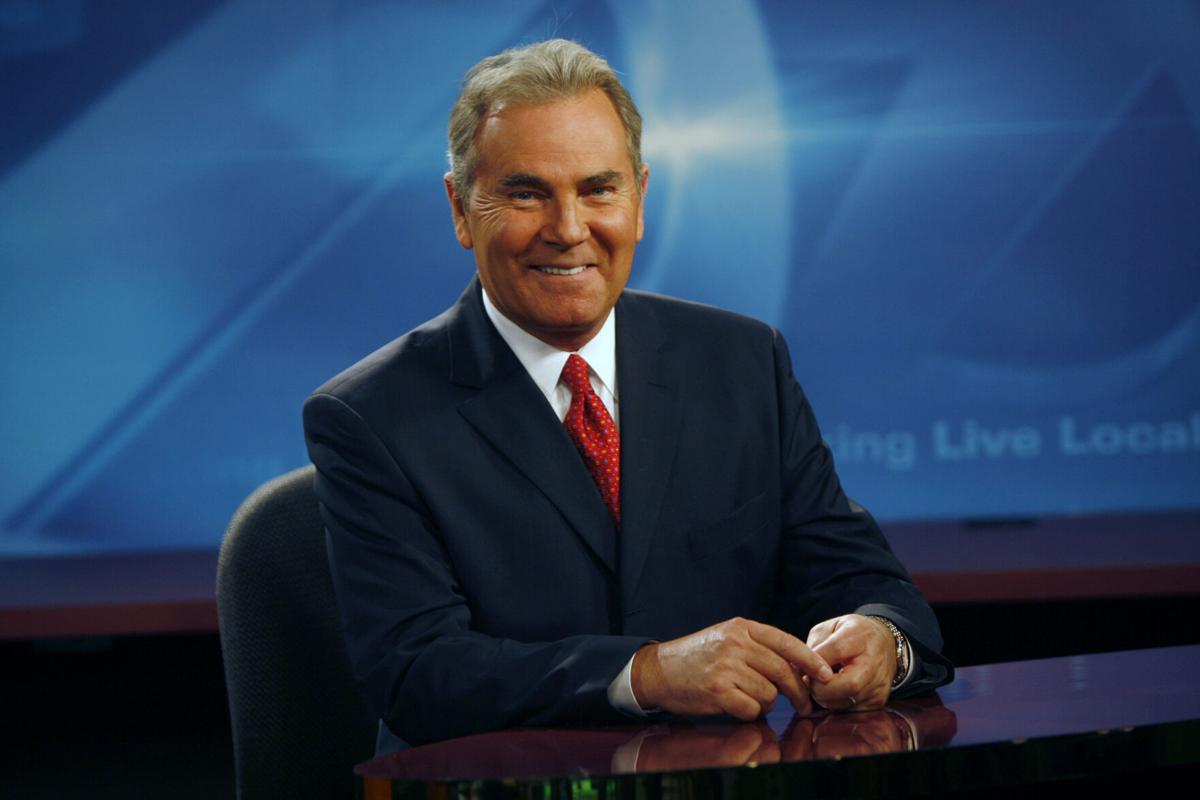 It is 11 o'clock. Do you know if many children who were born in the 2000s remember when Eyewitness News ruled Western New York's television airwaves?
That's possibly one reason why WKBW-TV, the home of Eyewitness News, is considering dropping the brand name.
According to multiple sources, WKBW General Manager Marc Jaromin openly discussed the possibility of dropping Eyewitness News from the station's brand at a recent staff meeting.
In an email, Jaromin said it isn't a done deal.
"No decisions yet on any Eyewitness News branding changes," wrote Jaromin. "We are mid-stream with a marketing research project, but I'm not even expecting to even see any results until mid-September at the earliest."
If the decision is made to drop Eyewitness News as the station's news brand, it would be the second time WKBW will have dropped it.
Eyewitness News was dropped in 2003 when the station tried to veer away from its storied past.
The change didn't work, with the station going back to Eyewitness News five years later under a previous owner.
It is easy to understand why WKBW's new owner, E.W. Scripps, would consider dropping Eyewitness News since the branding hasn't helped attract viewers to the third-rated news station in town.
It is like the old sports saying about a losing team dropping a high-paying star: "We could lose with him or we could lose without him."
A new brand name likely couldn't hurt ratings.
The research about a possible move away from Eyewitness News comes as anchor Keith Radford, who has experienced the highs and lows of the station in almost 34 years at WKBW, prepares to retire June 30.
It is unclear if Radford, who works part time as the solo anchor at 5:30 p.m. weekdays and co-anchors with Ashley Rowe at 6 p.m., will be replaced or if others at the station will take over his duties.
Madison Carter, the former noon anchor and reporter who left for a job in Atlanta, also hasn't been permanently replaced yet.
One obvious scenario is that a new anchor will be hired to replace Carter at noon in addition to taking Radford's part-time role.
Jaromin didn't respond to those specific scenarios in addressing Radford's replacement.
"In regard to Mr. Radford, there's no 'replacing' Keith," wrote Jaromin. "We are close to announcing a new anchor, from there we'll get all our new assignments finalized and in place for the fall."
The retirement of Donald K. Boswell as president and chief executive officer of Western New York Public Broadcasting has been delayed as a search committee for his replacement continues.
Boswell announced in October that he would retire at the end of June after 23 years running local public broadcasting television and radio stations.
However, Covid-19 has slowed down the work of the search committee, which is believed to be down to its final four candidates.
Once a replacement is named, Boswell is expected to remain around to help the transition that could go into a few weeks in July.