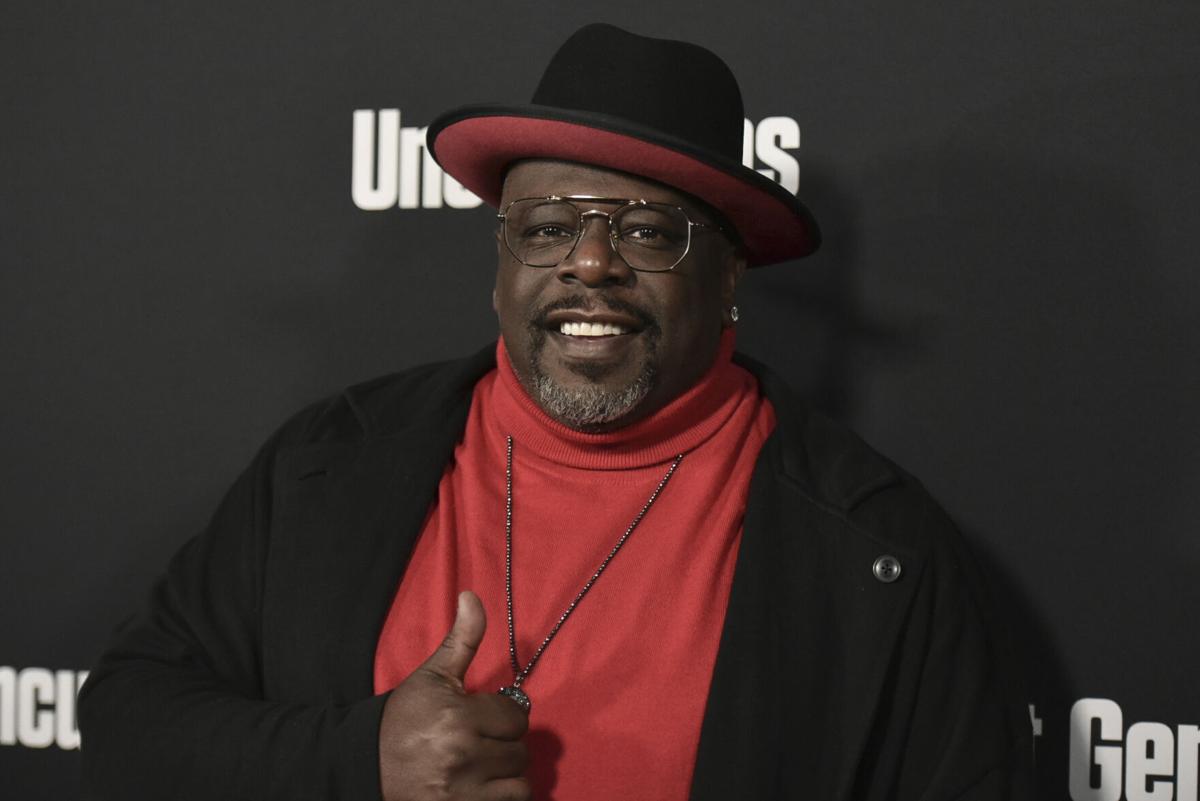 As cable and streaming services dominated the Emmy nominations in recent years, viewers watching the annual award show celebrating television on one of the four broadcast networks were often asking, "What's that show about?"
Because Covid-19 resulted in many Americans indoors watching streaming and cable shows, that may not be as big of a problem Sept. 19 when Cedric the Entertainer is host of the show carried on WIVB-TV, the local CBS affiliate.
Cedric is the star of the CBS comedy "The Neighborhood," which is one of the highest-rated programs in Western New York.
Popularity isn't a concern of Emmy voters, who pretty much ignore network programs at award time in favor of streaming and cable shows that have more leeway in standards and practices.
Before cable changed everything it had its own awards show, the ACEs (Awards in Cable Excellence).
Network shows have gotten so little respect lately that they might consider starting their own award show – the ABCs, for Awards for Broadcast Excellence.
The only broadcast shows I watch regularly – "The Good Doctor," "New Amsterdam," "A Million Little Things" and "Blue Bloods" – deserve some of the love my favorite, "This Is Us," receives.
"This Is Us" is the NBC prime-time series nominated for the most high-profile awards likely to be shown on the Emmy broadcast, including best drama and best actor (Sterling K. Brown).
"Saturday Night Live" received 21 of NBC's 46 nominations, the most among the networks. That's about a third of what HBO/HBO Max (130) and Netflix (129) received.
Cedric's network, CBS, which has most of the popular series in Western New York, only received high-profile nominations for best reality series ("The Amazing Race") and best actress in a comedy (Allison Janney for the canceled "Mom.")
ABC's most high-profile nominations were for "black-ish," for best comedy, and for co-stars Anthony Anderson and Tracee Ellis Ross in the best actor and best actress categories.
Fox didn't have any high-profile nominations, though "Bob's Burgers" was nominated as best animated series.
Even a TV critic can't watch everything on television in these days of so many choices. But I have seen more of the nominees than I have in recent years, largely because Covid-19 kept me at home and watching shows didn't seem like work anymore.
Now let's look at the top 15 things that caught my eye:
O'Brien Yes, Fallon No. Conan O'Brien's canceled TBS series was nominated in the outstanding variety talk category, while NBC's "The Tonight Show Starring Jimmy Fallon" was ignored. That is even more amusing because O'Brien had such a short run as the "Tonight" host before NBC went back to Jay Leno, who also wasn't loved by Emmy voters.
Kenan Thompson Nominated Twice: I'm all in on Thompson's nomination for a variety of roles on "Saturday Night Live." He is terrific. But a best actor nomination for his sitcom "Kenan?" It is barely watchable. "SNL's" Aidy Bryant also was nominated twice. She deservedly was nominated for her roles on "SNL" and for the Hulu comedy "Shrill."
I Bet You Didn't Know: Paul Reiser, who was nominated for supporting actor for his role in "The Kominsky Method," now has 11 nominations and is looking for his first win. Rochester native Kristen Wiig, who was nominated for guest hosting "Saturday Night Live," also is looking for her first win in her ninth nomination. Phylicia Rashad, who co-starred on the iconic "The Cosby Show," is looking for her first win in five nominations for her role as a guest actor on "This Is Us." Don Cheadle, nominated as a guest actor for "The Falcon and the Winter Soldier," hopes his 11th nomination will lead to his first win. I'm rooting for them all.
"Kominsky" Looks for Happy Ending: Lead actor Michael Douglas was nominated for best comedic actor for his terrific turn in the final season of "The Kominsky Method." It was my favorite comedy of the year, but Douglas is in a category where Jason Sudeikis of "Ted Lasso" is almost assured of winning. Morgan Freeman, who had some wonderful scenes opposite Douglas, also was nominated as a guest star.
"Perry Mason" Verdict: Matthew Rhys, a 2018 Emmy winner for "The Americans" who portrayed Mason in the HBO prequel of the classic television series, was nominated as best series actor, and John Lithgow was nominated for his brief role in that series as best supporting actor. Lithgow's nomination is his 13th. He has won six times.
Getting a Kick Out of "Ted Lasso": Zach Braff, best known as the star of the NBC comedy "Scrubs," received a best directing nomination for an episode of "Ted Lasso." He might owe "Scrubs" creator Bill Lawrence, who is co-creator of the Apple TV+ series.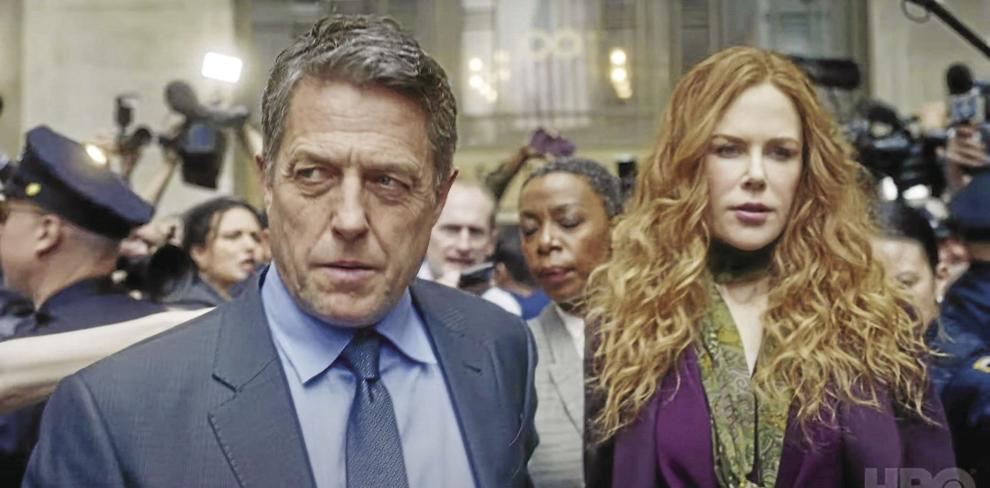 Kidman's Undoing: While Hugh Grant received an Emmy nomination for playing against type as a terrible husband in HBO's "The Undoing," co-star Nicole Kidman was strangely ignored.
Toby Deserved "This": Chris Sullivan, who plays the husband of Kate (Chrissy Metz) on "This Is Us," was given a best supporting actor nomination after a season in which many things went wrong for his character. Even worse, the end of the season indicated Toby was either going to die or he was divorced from Kate.
"Hamilton" Gets Its Emmy Shot: Just about everyone involved in the TV production of the Lin-Manuel Miranda masterpiece, which Disney+ carried, deservedly received a nomination.
R-E-S-P-E-C-T: Cynthia Erivo was nominated for playing Aretha Franklin in the National Geographic series "Genius: Aretha," which premiered months before the upcoming movie "Aretha" starring Jennifer Hudson premieres. Erivo is in a very tough category that includes Kate Winslet ("Mare of Easttown"), Anya Taylor-Joy ("The Queen's Gambit") and Michaela Coel ("I May Destroy You").
Smart Choices: Jean Smart was nominated for having the lead role as an acerbic aging stand-up comedienne on the HBO Max comedy "Hacks" and as supporting actress as the mother of Mare in Easttown. Her "Hacks" co-star Hannah Einbinder, who plays the verbally abused writer for Smart's character, also was deservedly nominated in the supporting category.
Parisian Love: I enjoyed the Netlfix comedy "Emily in Paris" starring Lily Collins, the daughter of singer Phil Collins. But its nomination for best comedy just illustrated that it was difficult to find eight comedies to be nominated in a category that "Ted Lasso" is certain to win.
Rewarding Controversy: The New York Times documentary "Framing Britney Spears" airing on FX and HBO's "Allen v. Farrow" were riveting and received outstanding documentary nominations despite – or perhaps because of – the controversies connected to their subjects.
Over the Rainbow: Randy Rainbow, who does some hysterical singing political parodies of current events that are carried on YouTube, was nominated in the outstanding short form comedy category.
LeBron and Kobe: Los Angeles Lakers star LeBron James was nominated in the outstanding unstructured reality program for "Becoming," which featured stars such as Amherst's Rob Gronkowski explaining how they became successful. The late Laker Kobe Bryant was featured in the Nike commercial "Better," which ended with the line "Mamba Forever." (Bryant nicknamed himself "The Black Mamba.") The spot advocated for being better in a variety of ways and was nominated in the outstanding commercial category. Hopefully, this year's Emmy Awards show will do better in the ratings than it has in recent years.