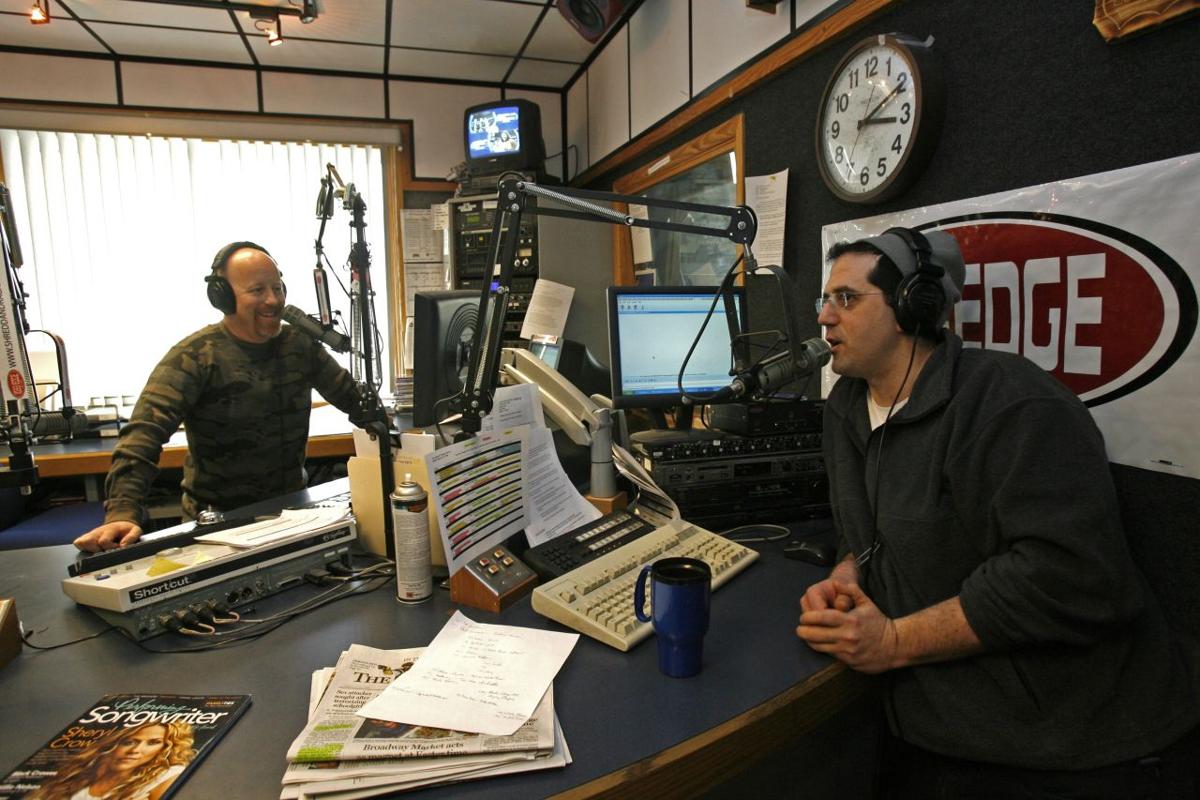 Like many members of the community, I was saddened and concerned to hear that Ted Shredd, the popular co-host of the morning show at 103.3 FM The Edge with Tom Ragan, is battling Covid-19.
But I admire Shredd for being willing to post a picture of himself at his most vulnerable from a hospital bed receiving oxygen and telling everyone to get vaccinated.
"I would be lying if I said I wasn't afraid. I was very healthy," he wrote on a Facebook post. "It can happen real fast. You don't want to be where I am right now. Take it serious and get vaccinated."
The personalities on local radio and television, along with the Buffalo Bills and Buffalo Sabres, are the biggest celebrities in Western New York and what they say and do can influence citizens here.
I am aware of other people in the local media who have had Covid in the past year and haven't revealed it publicly. That's their choice.
But I believe that if more local celebrities revealed how the virus has affected them and advocated for taking one of the vaccines it would be better for the community at a time vaccine hesitancy is a serious concern.
It's not a groundbreaking idea. Local media personalities long have advocated for other health safety measures, like getting screened for colon cancer and breast cancer. There is no shame in getting Covid. Advocating for being vaccinated – beyond just a tweet after receiving a shot or an on-air ad-lib following a vaccination story – may even have a public relations benefit for celebrities by illustrating they care about their community as much as their station's promos suggest.
This shouldn't be a political issue, though it has been made into one at the peril of the nation. Our nation's top scientists are begging people to get vaccinated so the country can go back to normal.
It's true that deciding to get the vaccine is a personal issue. But it is a personal issue that affects the community and whether things will return to normal sooner rather than later.
The people who have made the personal choice not to get vaccinated should be reminded that it isn't just about them.
If Bills quarterback Josh Allen, arguably the biggest celebrity in Western New York, decides to be vaccinated after finishing his research or already has been vaccinated, I hope he would do a PSA to advise more people to be vaccinated.
As a vaccinated Bills season ticket holder, I want to know if the people sitting near me are vaccinated. If they aren't, I probably won't go to any games and will ask the Bills to put my seats on hold for another season. I am sure I am not alone.
It isn't that I am worried about myself. As someone who is vaccinated, the science says I have a minor chance of contracting Covid outside and if I get it the impact shouldn't be that severe.
I am more worried that someone who isn't vaccinated will spread it to young children at the games who can't get vaccinated yet and they eventually will spread it to unvaccinated parents and grandparents.
I also am a regular theater patron and enjoy attending an occasional concert. I won't go to any performances if not assured that everyone at the shows must be vaccinated.
I also wouldn't be a customer of a car salesman or any salesman without asking them if they have been vaccinated.
I wouldn't want to be interviewed in person by a reporter unless I knew he or she were vaccinated. It may be hard to know since the general managers of two of the three news stations have told me that staffers' decision to be vaccinated is voluntary and the general manager of the third one told me the station has no official vaccination policy.
If you haven't been vaccinated and are hesitant to get a shot, look at the photograph of Shredd on his Facebook page. Then tell me if you really think it is worth risking the health of your family, community and country.