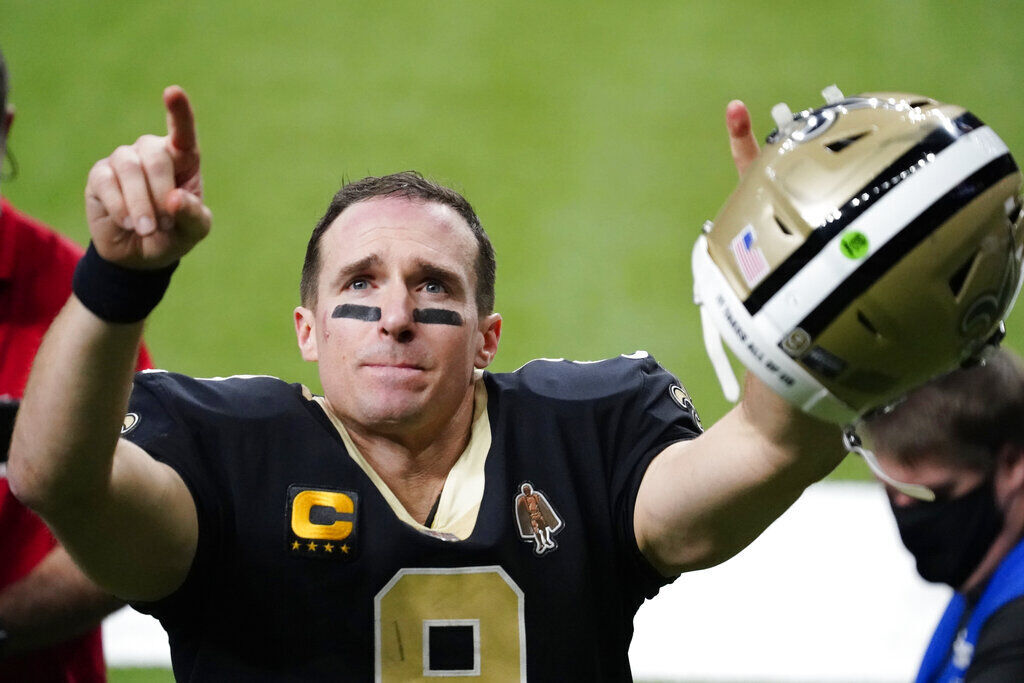 I can almost hear the complaints that Buffalo Bills fans are going to shout over the next three games carried nationally on NBC, ESPN and CBS.
"Retired New Orleans quarterback Drew Brees being assigned the Bills-Saints game on Thanksgiving just shows how much NBC hates Buffalo."
"Steve Levy should stop talking on ESPN's 'Monday Night Football' about the Buffalo weather – it isn't beach weather in New England, either."
"Tony Romo is biased in favor of Tampa Bay because he loves Tom Brady even more than Giselle does."
Many Bills fans believe their team is disrespected when lower tier announcing teams are assigned Buffalo games, and have no trouble expressing their feelings on talk radio and social media.
But the same fans sharpen their knives to attack the top announcing teams for not giving Buffalo enough love when they finally are assigned Bills games.
All NFL fans are sensitive about their teams. I would guess Bills fans rank in the top five on the sensitivity scale by virtue of Western New Yorkers' inferiority complex, the weather digs the area receives and the area's need to be loved.
Western New Yorkers love to be loved and there is no bigger stage to show it than on national television. So, if an announcer says anything perceived as a slight or doesn't give the Bills enough love, Twitter lights up.
Bills fans won't have NBC's Cris Collinsworth to kick around Thursday. He isn't avoiding the Bills; he has taken off one of the two NBC games on Thanksgiving week for the last few years.
Bills fans likely won't miss Collinsworth. He is such a villain here that a local shirt-maker cracked he couldn't make enough shirts with a disparaging remark about the analyst to sell to Bills fans.
Collinsworth's crime? He supposedly didn't give the Bills enough credit for beating the Kansas City Chiefs in October and said quarterback Josh Allen had to stop taking long losses after a sack took Buffalo out of field goal position.
Even worse, he supposedly suggested that the Chiefs try to injure Allen when he was just explaining a common practice in the NFL.
After NBC's telecast, I wrote that Collinsworth praised "just about everyone connected to the team except whoever provided the players with peanut butter and jelly sandwiches during the lightning delay."
"Coach Sean McDermott, defensive coordinator Leslie Frazier, quarterback Josh Allen, receiver Emmanuel Sanders, tight end Dawson Knox, safety Micah Hyde, linebackers Tremaine Edmunds and A.J. Klein, nose tackle Star Lotulelei, General Manager Brandon Beane, nickel back Taron Johnson and ultimately the unsung heroes on the Bills offensive line were praised by Collinsworth. That should have proved to his critics that he wasn't anti-Bills."
It wasn't enough for Bills fans.
Collinsworth, who spent his NFL career as a wide receiver for the Cincinnati Bengals, was surprised when I asked via email if Buffalo is the most sensitive NFL market.
"Not even close," he wrote. "Everybody is sensitive to comments about their team, but the place most sensitive for me is Cincinnati. People expect my loyalty to the team for whom I played. But that is not my job. My job is to give an honest opinion about what I am seeing to a nation of football fans. The hometown fans are a small subset of that fan base, and while they are certainly important, that will never be my focus. But, I will say, the single most asked question I get is, 'Why do you hate the ___ ?' You can fill in that blank with any of the 32 teams. People are convinced that I only hate their team."
That's a warning for Brees, the ex-Saint, if he doesn't praise his old team calling the Thanksgiving game with the Bills alongside Mike Tirico.
Collinsworth's teammate, play-by-play announcer Al Michaels, was more succinct in ranking the sensitivity of fans in NFL markets.
"It's a 32-way tie," he cracked in an email.
With the next three Bills games on a national stage, Collinsworth's explanation of his job should help fans understand the role of national announcers.
They aren't there to pump up the Bills Mafia in games with New Orleans (Thanksgiving), New England (Dec. 6) and Tampa Bay (Dec. 12).
They are there to tell both teams' stories to a national audience that doesn't know as much about them. They humanize players with stories about their lives and backgrounds to make them more relatable.
They also react to the pre-game narratives.
The narrative in the Bills-New Orleans game is which team struggling to achieve preseason expectations will rebound after terrible losses.
The Bills-New England narrative is whether the Bills can repeat as AFC East champs or whether Pats coach Bill Belichick can reclaim the title with rookie quarterback Mac Jones.
The narrative with Tampa Bay on Dec. 12 will depend on what happens to each trendy, preseason Super Bowl pick in the next two weeks.
The narrative in the Bills-Kansas City game was whether Buffalo made the necessary off-season moves to beat the team that denied them the 2020 AFC title.
Even when the Bills were winning, you couldn't blame Collinsworth or Michaels for focusing on whether the Chiefs could mount a comeback. A potential comeback could have done something very important to NBC – keep TV viewers interested enough to keep watching.
When the comeback didn't happen, the announcers had plenty of time to dish out love to the Bills and analyze what went wrong for the Chiefs.
Collinsworth and Michaels offered different views on the overall meaning of the Bills' decisive win over the Chiefs.
"When we get to the end of this football season, we're going to look at this night and we're going to say this is a night a lot of things changed in the AFC," said Collinsworth late in the third quarter.
By game's end, Michaels said: "Everybody is talking about a statement game. You make a statement one week and the next week you look terrible. For what it's worth, they were pretty impressive tonight on every level."
Michaels' statement may have made some Bills fans want to complain, but it had years of experience behind it.
In a season in which the Bills lost to Jacksonville, Tampa Bay lost to Washington and Tennessee lost to Houston, it may prove to be the most accurate narrative by any announcer this season.