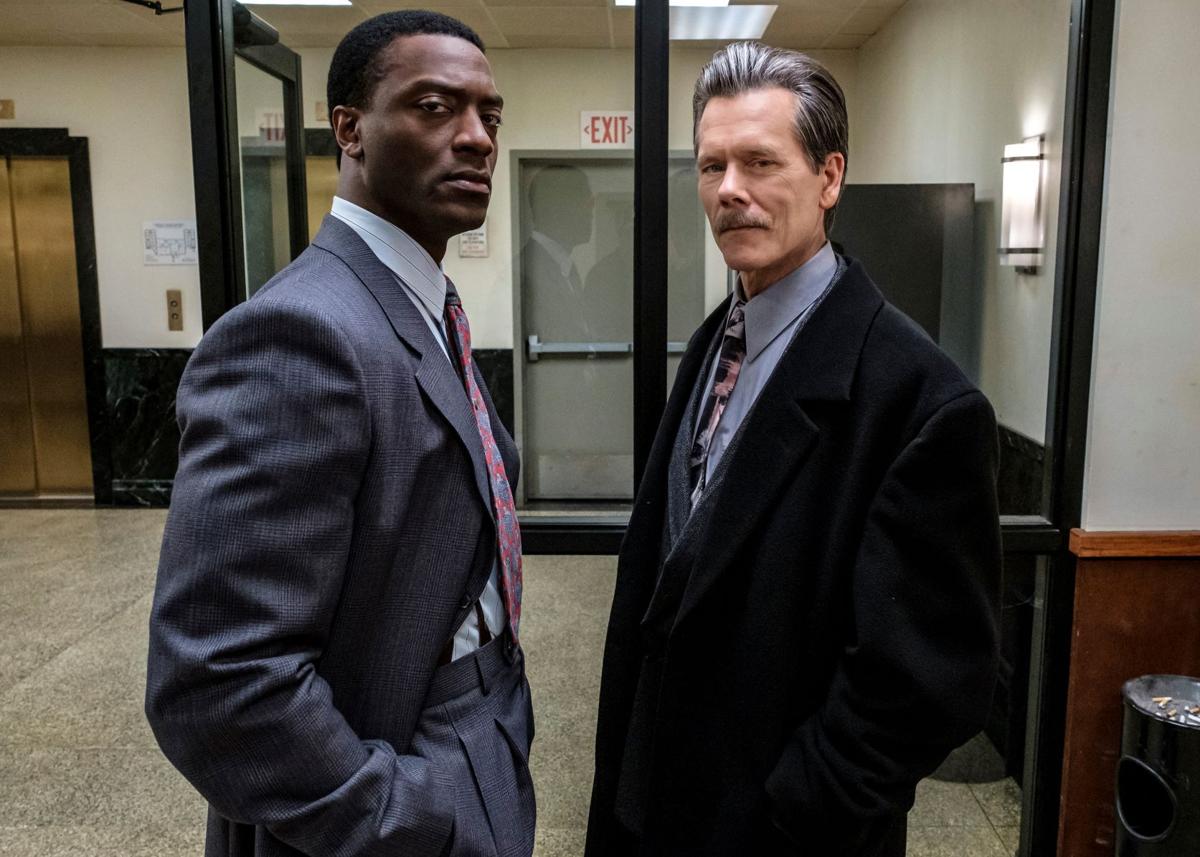 Tom Fontana has been writing television shows for four decades, but the Buffalo writer-producer has never experienced anything like he has with his Showtime series "City on a Hill."
Like many TV series, "City," which returns for its second season at 10 p.m. March 28, had to delay filming because of the Covid-19 outbreak.
But the series created by Chuck MacLean before Fontana became the showrunner may have been one of the few, if not the only one to benefit, from the pandemic.
The delay allowed Fontana's writing staff to adjust to the events of the May 25, 2020, killing of George Floyd while making sure that the dialogue didn't seem out of place for a series that addresses corruption, racism and policing issues in Boston in the 1990s.
The second season of the series that includes famous Bostonians Ben Affleck and Matt Damon among the executive producers began filming in late January of 2020 and was shut down before the second episode was finished.
"We then had the time to work on the scripts and finish all the scripts before we went back into production, which is unusual," Fontana said in a telephone interview. "We finished all the scripts, then all the writers went on their way, and then after George Floyd was murdered, we brought all the writers back just because the season is specifically about elements of racism.
"We wanted to make sure that we were being authentic," said Fontana. "It's set in 1993 so we couldn't be referencing terms that are being used now, but we wanted it to reflect the elements of racism that haven't changed over the last 28 years."
That would seem to be a difficult thing to do.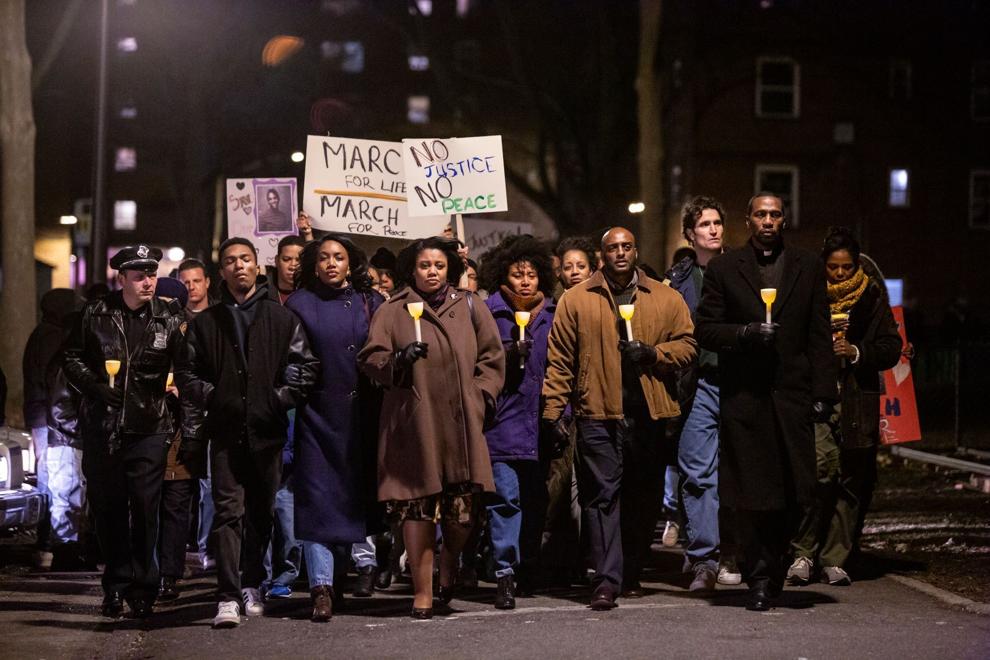 "We have an incredible group of writers, and everyone responded, everybody was helping each other with their scripts. And so we really were able to figure out a way to stay in period."
"We'd already plotted out this season the whole way before Black Lives Matter was ignited again by George Floyd's death. So it wasn't like we were suddenly making this season about that. We were already dealing with that in our stories."
The first two episodes of this season continue the chess match between the aptly named outrageous, immoral and corrupt FBI agent Jackie Rohr played by Kevin Bacon and the idealistic and principled African American assistant district attorney Decourcy Ward played by Aldis Hodge.
Ward's wife, Siobhan (Lauren E. Banks), a lawyer with political ambitions, notes in the first episode that "Boston is run by three things. Sports, politics and revenge."
But not in that order in this series, which begins the season with Rohr getting in a pickle doing drugs with a female assistant U.S. attorney and Ward being ordered to not investigate a potential case against him too thoroughly.
The series deals with crime, drugs, gangs, politics, corruption, race, sexism and religion, some areas successfully mined in Fontana's "Homicide: Life on the Street" and "Oz" and in "The Wire," the HBO series from David Simon, who began his TV career working on "Homicide."
The cast is so uniformly excellent that it is surprising that the series hasn't gotten more award love. Anyone looking to binge a series should discover season one before season two starts.
Jonathan Tucker, the star of the new NBC series "Debris," starred in season one as Frankie Ryan, the head of a neighborhood crime family who was on trial for murder after being set up by his informant brother Jimmy (Mark O'Brien). Jill Hennessy plays Rohr's ignored and frustrated wife, Jenny, who deals with her husband's womanizing, her mother's disapproval and her daughter's issues.
"City" has some familiar Fontana touches. The fictional hospital in Boston is St. Eligius, which was nicknamed "St. Elsewhere" in the series of the same name that began Fontana's TV career.  It has a Bruce Weigert Paltrow Emergency Center, named for the late producer of that series. And in an episode last season, you could hear the Allentown Art Festival being promoted on the radio in a scene in which a guy was hiding out in Buffalo.
There also are some famous or infamous Boston stories sprinkled in, including one told by Rohr about the disgusting burglary at the house of Celtics great Bill Russell that illustrated the city's racism.
Fontana also notes the importance of the female characters in the series.
"The women's stories over the course of the season are equally important to the relationship between the two guys," said Fontana.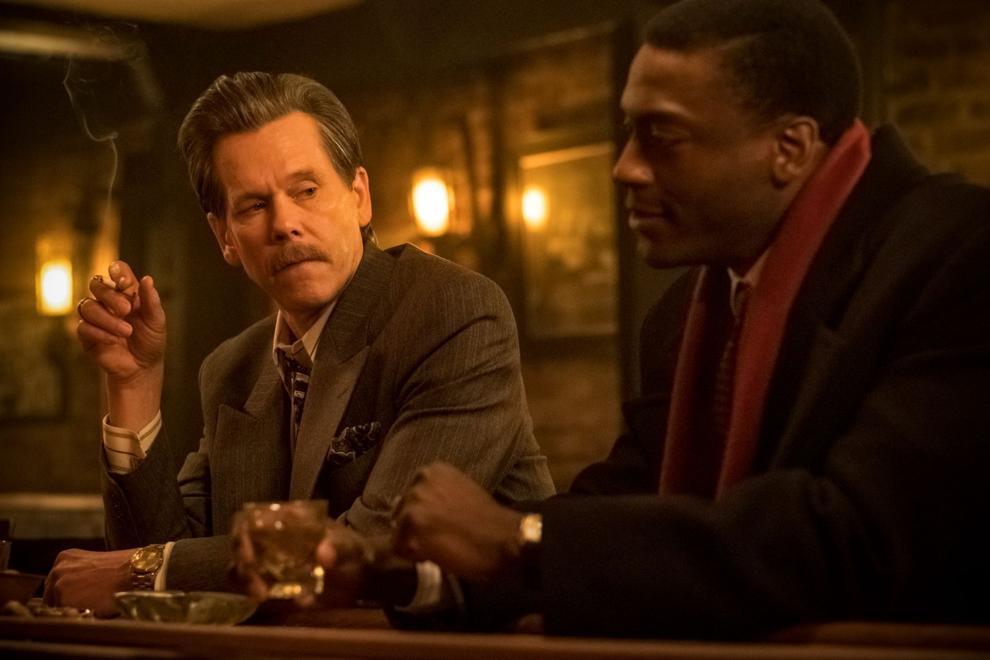 But the Rohr-Ward dynamic is at the heart of the show.
"What we started in season one is that initially they were on opposite sides, then they joined forces," said Fontana. "By the end of the season, they were at each other's throats again. So what we wanted this season to be was let's see them be at each other's throats. And what would, if anything, bring them together again?"
In an earlier zoom conference call, Bacon said he's played several disgusting characters besides Rohr. Fontana said he is surprised that Bacon plays them so well.
"I am because he's such a terrific person that it's fun to watch him metamorphize into Jackie Rohr," said Fontana. "But the other good thing about an actor like Kevin, and that's why I like working with actors like Kevin, is they are fearless. They don't care if the audience loves them ... You could give them anything to do as long as it makes sense for their character. They weren't like, 'Oh, but my fans won't like me if I do that.' "
It is surprising that the charismatic Hodge, who plays Jim Brown in the movie "One Night in Miami," hasn't become a bigger star yet.