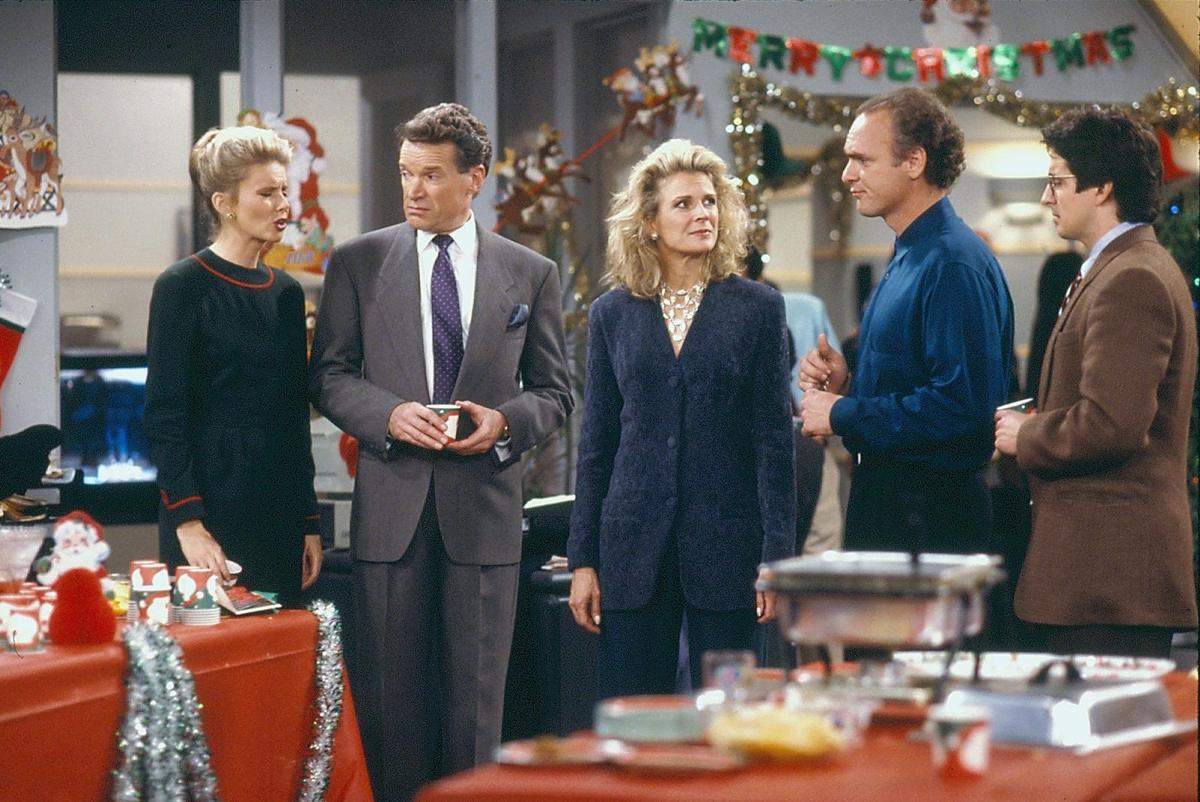 Western New Yorkers who don't have cable or satellite service will soon be able to watch another channel carrying classic television shows via a digital subchannel.
WIVB-TV (Channel 4) General Manager Brien Kennedy has confirmed that "Rewind TV," the new channel the station's owner, Nexstar, is launching Sept. 1 will be available on the WNLO-TV (Channel 23) digital channel 23.2. 
The arrival of "Rewind" will coincide with a number of changes involving the subchannels carried in the Buffalo area.
Bounce TV, which was created to target African American viewers, will be bounced from 23.2. It is owned by Katz Broadcasting, a subsidiary of WKBW-TV's owner E.W. Scripps, so it is no surprise that it will move to one of Channel 7's digital channels, 7.2, on Sept. 1.
LAFF, which is carried on 7.2, moves to ION television, a network carried on local cable via WPXJ in Batavia, in September. ION, which primarily carries reruns of popular network crime dramas, was recently purchased by Scripps.
Bounce, Court TV, Court TV Mystery and Grit are eventually expected to be carried by ION as well.
"Rewind" sounds similar to Antenna TV, which carries classic television shows on the WGRZ-TV (Channel 2) digital channel 2.2.
The difference is in the decades of the classic shows that are carried on the digital channels.
Nexstar, which owns both Antenna TV and Rewind, has announced that "Rewind TV" will carry classic television sitcom hits from the 1980s and 1990s, which makes them considerably younger than most programs on Antenna TV.
"Rewind" will initially reach 40% of U.S. television households, which Nexstar says is nearly 50 million homes. The top three markets of New York, Los Angeles and Chicago will carry it on digital subchannels licensed to Nexstar.
The lineup of classic sitcoms includes Diane English's "Murphy Brown," "The Drew Carey Show," "Growing Pains," "Wings," "Sabrina, The Teenage Witch," "Who's the Boss," "Family Ties," "227," "Becker," "Caroline in the City," "Dear John," "Designing Women," "Diff'rent Strokes", "The Facts of Life," "Mork & Mindy," "My Two Dads," "News Radio," "Head of the Class" and "The Hogan Family."
Antenna TV, which has been around a decade, airs popular programming from the 1960s and 1970s, including weeknight reruns of Johnny Carson.
"To complement Antenna TV's strong following with Baby Boomers, we created Rewind TV to give Gen X viewers a network dedicated to their own nostalgic comedy classics," said Sean Compton, president of Nexstar's network division, in a release.
"Rewind" is a strong addition to other subchannels carried locally, including Court TV on WIVB-TV's other subchannel, 4.2. 
WKBW has multiple subchannels, including Court TV Mysteries (7.3), Grit (7.4), Home Shopping (7.5) and Stadium (7.6).
WGRZ's subchannels include True Crime (2.3), Quest (2.4) and Twist 2.5.
Sinclair Broadcasting's WUTV has two subchannels carrying classic TV shows and movies – TBD TV (29.2) and Charge (29.3). Its other station, WNYO, has three subchannels – regional sports on 49.2, old movies on Comet on 49.3 and classic movies and TV shows on Get TV (49.4).
Several of the subchannels of all the local broadcast stations are on cable or the satellite services, including LAFF, Antenna, True Crime, TBD TV, Charge, Bounce, Stadium TV and Comet.
Ted Shredd Update: The co-host of the 103.3 FM The Edge morning show with Tom Ragan, announced in his last Facebook post over the weekend that his condition has improved in his battle with Covid-19.
Here's what Shredd wrote, in edited form: "Miracles happen… The experimental drug (Tocilzumab) worked and saw me go from serious on high flow oxygen down to 0 and discharging me days ahead of schedule… I'm coming home!!!!"
WKBW-TV (Channel 7) co-anchor Ashley Rowe announced on-air and on social networks last week that she and her husband, Dan Greene, are expecting their first child in September. In a text reply to my congratulations, she told me that the baby will be her parents' first grandchild and is due on her mother's birthday "so you can only imagine the excitement."