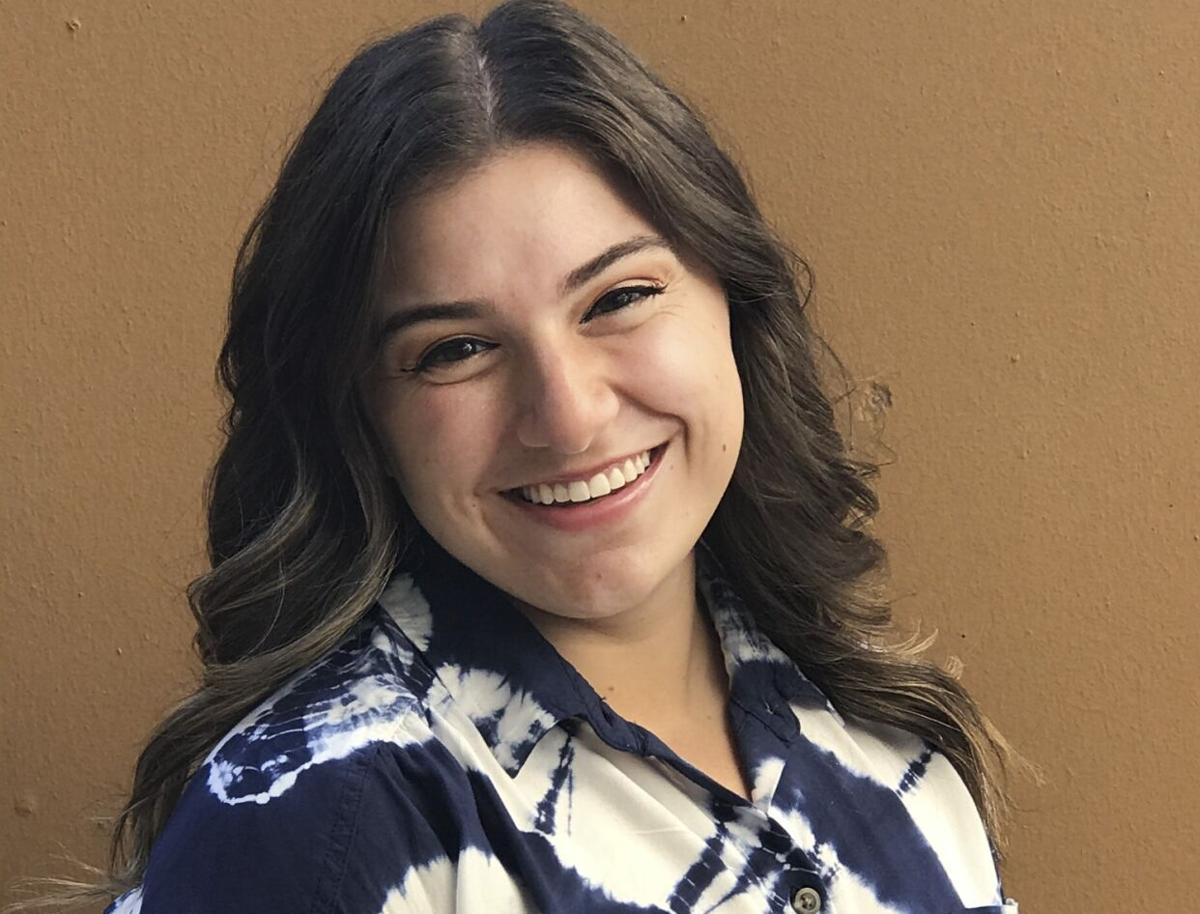 You don't need to be as smart as a Niagara University valedictorian like Britini D'Angelo to know what looks out of place on her résumé:
A) The NU senior medal for the highest academic record.
B) The Niagara medal awarded annually to a graduating senior who exemplifies the spirit of St. Vincent DePaul as voted on by her peers in the senior class.
C) "Big Brother 23" contestant.
Go with C. D'Angelo is one of 16 contestants on the CBS reality show that has a 90-minute live premiere starting at 8 p.m. Wednesday on WIVB.
The reality series has three weekly episodes, airing on Sundays, Wednesdays and on Thursdays when Julie Chen Moonves hosts the live eviction show.
This summer's cast includes a flight attendant, make-up artist, startup founder, farmer, kindergarten teacher (that's D'Angelo) and forensic scientist.
One of the houseguests pulled out of the show at the last minute, according to news reports. Christie Valdiserri will not be participating after she tested positive for Covid-19.
CBS said that houseguests aren't available for interviews before the premiere. If D'Angelo, a Niagara Falls native who graduated from Niagara University in 2019, had been available, I would have asked why she wanted to be on the program.
That interview will have to wait.
However, a hint was provided by multiple lively TikTok dances featuring D'Angelo online: D'Angelo likes to perform.
That was also evident in 2018 when as a rising Niagara senior majoring in communication studies and theater, she sang the national anthem to open the crowning ceremony of the Miss New York pageant at Shea's Performing Arts Center.
She now will be performing while being in a group of people whom she hasn't met living together in a house outfitted with 94 HD cameras and 113 microphones, recording their every move 24 hours a day. Someone is voted out each week, with the last remaining houseguest receiving a $500,000 grand prize.
In any event, here is D'Angelo's slightly edited, impressive "Big Brother" résumé provided by CBS – with my closing statement.
Hometown: Niagara Falls, N.Y.
Current City: Niagara Falls, N.Y.
Occupation: Kindergarten teacher
• In 2019, I won both the Niagara Medal (voted on by the members of the senior class as the individual who represents Niagara University the best) and the Senior Medal (Valedictorian – Perfect 4.0 GPA across 2 Degrees) at Niagara University. I was the first individual in the 162-year history of the university to win both awards in the same year.
• In May, I graduated from Niagara University with my masters in Early Childhood & Childhood Education, with additional certifications in Special Education 1-6 and Theatre Education K-12!
• In December 2020, I was promoted to the rank of 4th Degree Black Belt in the Chuck Norris System. I am also a three-time world champion at the United Fighting Arts Federation World Championships Tournament.
• I play on a co-ed Bar League Softball team and at 5' 2", I play first and second base. I have to be the shortest first baseman in the history of the league, haha!
• I play four musical instruments (alto saxophone, tenor saxophone, piano and flute)!
• I did a study abroad trip to London during my undergraduate work at Niagara.
• I have danced for 19 years in 12 different styles! I have danced for audiences as large as 20,000 at different sporting events! I now am a dance teacher and teach musical theatre and assistant teach tap at a local studio!
• I LOVE purple. All shades. A partial reason why I went to NU was because their color is purple and I could wear purple every day without fearing judgment, haha!"
Her claim that she doesn't fear judgment could be tested by appearing on "Big Brother."