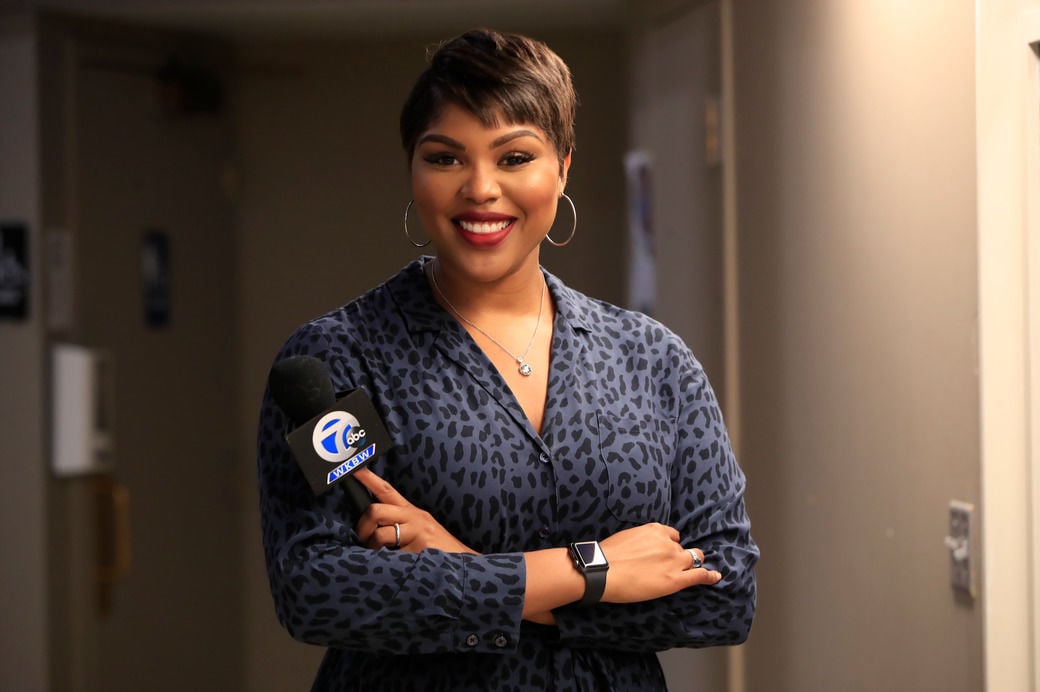 This is what I'm thinking:
Former WKBW-TV anchor-reporter Madison Carter has made it official.
She announced on Twitter Monday what this column revealed last week.
Here's the tweet: "Today I started my dream job in Atlanta. I'll be the reporter for a team called Atticus at 11 News. Our mission is to change the world through longform investigative storytelling on national topics serving all TEGNA stations."
WGRZ-TV in Buffalo is a TEGNA station, which means that some of Carter's reports could end up airing here.
Carter left Channel 7 in late February a few months before her three-year contract was set to expire.
"Atticus" is named for Atticus Finch from the novel "To Kill a Mockingbird." 
It is a big step up for Carter, who had a big impact here. Atlanta is the No. 7 market in the country, while Buffalo is No. 53.
Inquiring minds want to know: Where has WIVB-TV 4 p.m. anchor Christy Kern been for the last four or five weeks?
It is a mystery inside Channel 4's newsroom as well. Channel 4 News Director Lisa Polster declined comment.
In Kern's absence, Abby Fridmann, who was recently hired as the weekend morning news anchor, has been the primary anchor in Kern's regular seat.
It will be a day or so before the arrival of the ratings for the NCAA women's and men's basketball finals in Buffalo arrive.
But the ratings for the Final Four games in both tournaments provide an indication of the relative interest in Buffalo with an asterisk applied. The ratings quoted here could be slightly off due to not having exact start and end times. 
Stanford's one-point win over South Carolina in the first women's semifinal last Friday had a 0.9 local rating on ESPN through 8 p.m. and had a 1.1 rating for the 30 minutes after that.
Arizona's upset of Connecticut in the other semifinal Friday began with a 2.0 local rating and ended with a 1.5 average.
Baylor's decisive win over Houston in the first men's semifinal Saturday had a 3.5 rating on WIVB-TV, the local CBS affiliate.
Gonzaga's last-second overtime win over UCLA on a 40-foot bank shot by Jalen Suggs at the buzzer averaged a 5.9 rating on Channel 4. It peaked at a 7.5 rating in overtime when local news would have normally been carried.
In other words, the men's semifinal games had three to four times the number of household viewers as the women's games here.
One rating point in Buffalo equals 5,767 households.
The asterisk concerns where the games were carried. The men's games were carried on a broadcast network, which generally get higher ratings here. The women's games were carried on cable.
There has been some sentiment that Disney should move the semifinals and finals next year from its cable sports network ESPN to its broadcast network, ABC.
Aaron Rodgers' debut performance as the latest guest host of "Jeopardy!" got off to a slow start Monday when he read a flat opening statement. But, in the words of Larry David, who was one of the answers in a category dealing with being bald, the Green Bay Packers quarterback was "pretty, pretty good" after that.
And the final "Jeopardy" ending was a classic and went viral before the episode even ran. When the defending champion from Ontario didn't know the "Final Jeopardy!" answer, he wrote: "Who wanted to kick that field goal?"
Many in the audience laughed because they knew the guy was referring to the controversial decision to kick a field goal with about 2 minutes left in the NFC title game between the Packers and the Tampa Bay Buccaneers to cut the Tampa lead to 31-26 even though Green Bay needed a touchdown and a two-point conversion to tie. I am sure there was a lot of explaining done for "Jeopardy!" fans who don't follow football at homes across America.