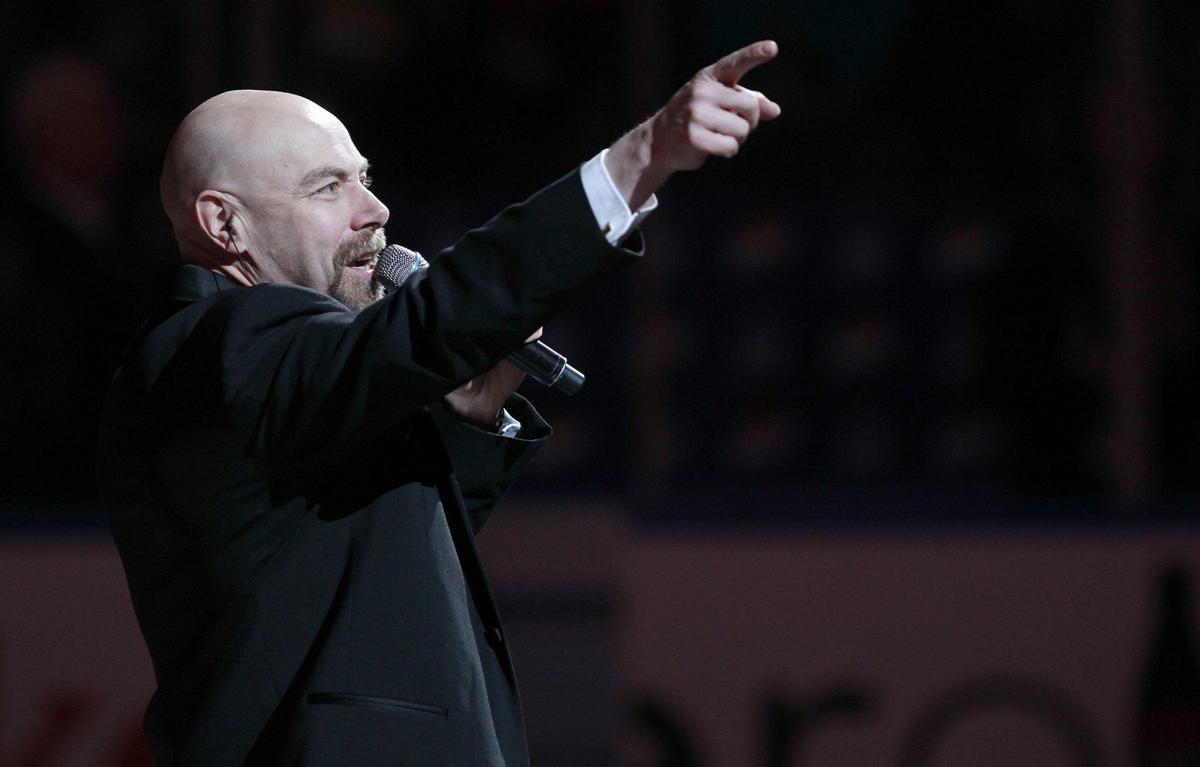 I wanted to loudly protest the coverage of two stories on newscasts on different channels over the weekend pertaining to Covid-19 mandates.
WKBW-TV and WGRZ-TV allowed people reluctant to get shots required by their employers to say things that weren't accurate or at the very least were debatable without challenging them or putting their remarks in context.
It hasn't been easy for the media to cover the vaccination controversy without giving the minority of unvaccinated people an outsized voice in the debate. But it is the media's responsibility to call out debatable and false claims.
The comments heard Saturday cried out for needed context since failing to provide it allowed those talking to spread their illogical views.
The problem could have been partly due to stations having reduced news staffs on weekends and often just sending photographers to do interviews or have anchors do them when they already have too much to do.
WKBW's 11 p.m. newscast Saturday included a brief interview by anchor Jeff Rusack with Doug Allen, the tuxedoed singer of the United States and Canadian national anthems for the Buffalo Sabres.
To his credit, Allen calmly and respectfully explained why he has decided against being vaccinated. He feels he has natural immunity after already having Covid-19.
"I want to make the best choice for me and my body and this is it," said Allen.
"As a person, this is the choice I need to make for myself," he added.
I'm unaware of Allen's medical history. But Rusack needed to challenge him or interview someone in the medical field to put Allen's claim of natural immunity in context. After all, he was spreading the idea that natural immunity is as good as the vaccine. Is it?
In Sunday's Buffalo News, reporter Tim O'Shei put Allen's comments in context. O'Shei noted that natural immunity from illness is "something that legions of doctors and scientists have said is neither simple nor assured."
O'Shei quoted Dr. Thomas Russo, who has been a TV regular during the pandemic and usually is only one phone call away from reporters.
Russo, who is chief of infectious diseases at the University at Buffalo's Jacobs School of Medicine and Biomedical Sciences, told O'Shei: "Some people probably get a great response that's protective and may be as good as if not better, than the vaccine. Other people? Not so much. It's really quite unpredictable, particularly if it's mild disease or asymptomatic disease."
Allen had told O'Shei his case involved "sniffles for five days." If it was a mild case, Russo's comments make it appear Allen could be putting himself and others around him in jeopardy of catching Covid-19 by not being vaccinated.
Russo added: "The safest course of action to get the most reliable immunity is through vaccination."
Russo also told O'Shei that people who have had Covid-19 and then get vaccinated will have "a great level of protection."
It also would have been preferable if someone explained that anyone claiming their decision is just about themselves and their body ignores the impact to the community. The failure of people to get vaccinated is being blamed for the resurgence in Covid-19 in Western New York and across the nation.
On the same newscast, WKBW reported that the positivity rate in Western New York is well above the state average.
And minutes after Allen's comment, WKBW ran a national story that included an interview with former CDC director Tom Frieden. He said the Covid surge is "because so many people aren't vaccinated" and added they are "overcrowding our hospitals."
The other story worth protesting Saturday was WGRZ-TV's coverage of what anchor Leanne Stuck said was "a large group of health care workers" protesting a vaccination mandate that went into effect Monday. It looked like 75 to 100 people were at Niagara Square.
The station then carried a brief interview – done by an unseen reporter or photographer – with an unidentified, anguished woman who spoke at the rally.
"I would like there to be freedom of choice where people are not pushed against the wall saying if you don't get the shot, you can't work," she said. "If you don't get the shot, you can't go to a restaurant. America was based on freedom. It is still based on freedom and we should be able to have the freedom of choice."
Of course, she has the freedom to decide whether to be vaccinated. But with it come consequences.
After her comments, someone should have been called on to explain that freedom of choice in America isn't unlimited. You can't put other people's lives in jeopardy. Children can't go to school without being vaccinated for multiple diseases.
On Monday, WIVB-TV reporter Chris Horvatits showed how easy it is to put debatable claims about Covid-19 in context.
After an ECMC nurse who is leaving her job because she declined the vaccine said she declined because she didn't have enough information on the long-term effects of the shot, Horvatits interviewed Russo.
Russo explained that historically adverse reactions to vaccines happen in the first two months and added it would "be extraordinarily unusual to see something happen beyond that time frame."
I hope those working on the Allen and Niagara Square protest stories Saturday saw Horvatits' story to see how it should be done.
On the same Saturday newscasts, there were stories about people needing to have proof of having at least one shot to attend the Eric Church concert Saturday at Key Bank Center and the Buffalo Bills game against Washington Sunday at Highmark Stadium.
So perhaps the next time protests by health care workers are covered, a reporter might ask them: If people have the expectation that they are protected against the virus by requirements to attend a concert and a football game, isn't it reasonable that they should get the same assurance when they need to go to the hospital?