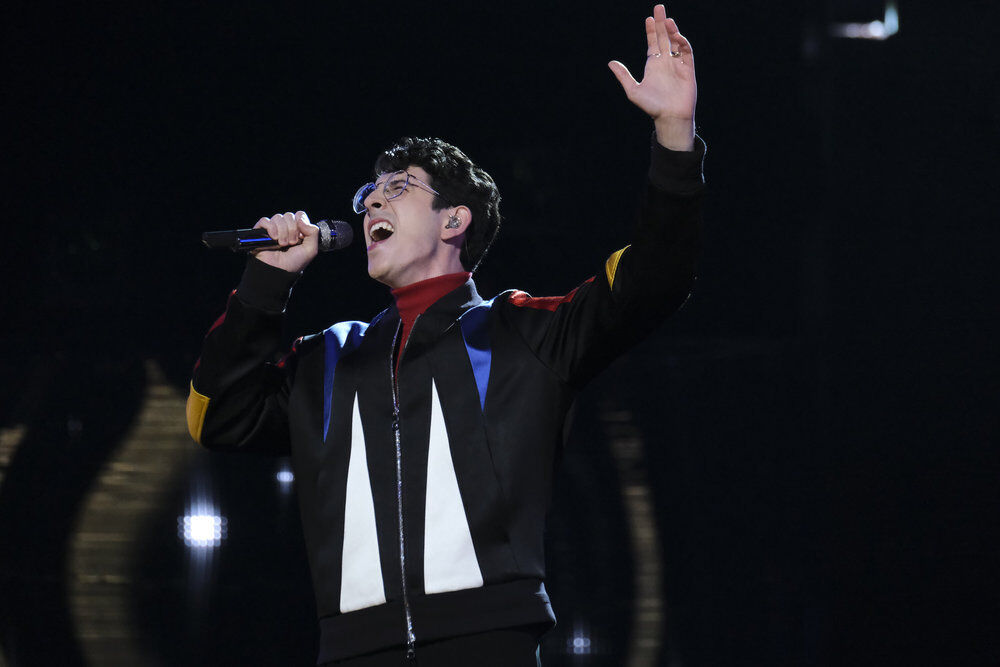 This is what I'm thinking:
The show will go on for Lockport singer Joshua Vacanti, who advanced from the Top 11 to the Top 10 Tuesday in NBC's "The Voice."
Vacanti will perform again Monday, the day before another results show will cut the field from 10 to 8.
He was saved by America early in the hour results program Tuesday, which was 24 hours after his live performance Monday of the Queen song, "The Show Must Go On," drew raves from three "Voice" coaches.
John Legend, who has the 28-year-old Vacanti on his team, raved after the performance: "You are a superstar."
"You are literally what this show is all about," said Kelly Clarkson. "I don't know what kind of career you are going to have but I swear to you if somebody is listening out there could make a Broadway show that he is starring in so I could go see it … You have an incredible voice, man."
"That is the perfect song choice for this guy," said Blake Shelton. "You absolutely slayed it."
I was amused by a promo for the new 7 p.m. WIVB-TV (Channel 4) newscast co-anchored by Dave Greber and Jordan Norkus to premiere on sister station WNLO-TV starting Monday.
Greber opens the 30-second promo by saying the number 7 "seems to show up just about everywhere since time began."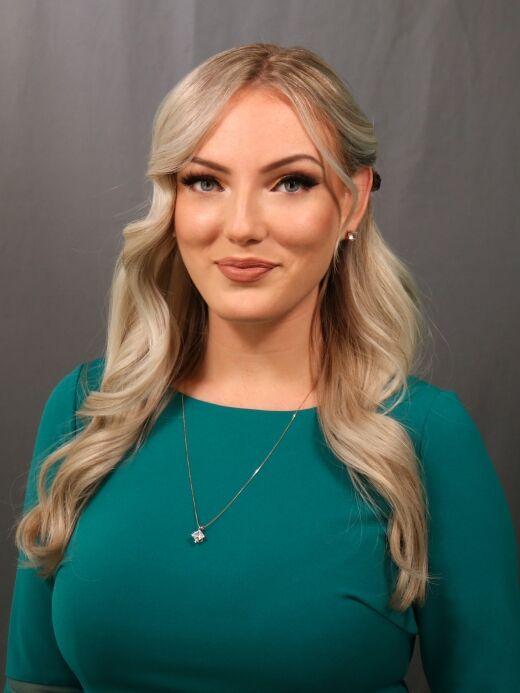 Then viewers are given examples of seven continents, seven wonders of the world and seven days of the week.
"Now you can add News 4 to the legend of 7," said Norkus.
Hmm. When you think of the legend of 7 in Buffalo, you likely think of Eyewitness News on WKBW-TV, the local ABC affiliate carried on Channel 7.
That isn't what WIVB is going for there.
The promo may give the impression the new 7 p.m. newscast, which was delayed until Norkus was hired, is on WIVB instead of sister station WNLO.
The new newscast means the end of the low-rated, 30-minute 6:30 p.m. newscast on WNLO that competed against the three national nightly newscasts on the local NBC, CBS and ABC affiliates.
It now will be competing with the 7 p.m. newscast on, you guessed it, Channel 7.
According to Channel 4 News Director Lisa Polizzi, the 7 p.m. newscast on WNLO will include top local and national stories "with fresh points of view," live interviews, segments on parenting, cooking and entertainment and special guests.
Retired New Orleans Saints quarterback Drew Brees, who is working the Saints-Bills game on Thanksgiving for NBC, said on a conference call Tuesday that he already has experience dealing with a former team's game when his college alma mater Purdue lost, 27-13, to Notre Dame on Sept.18.
"I was able to stay objective," said Brees, a legendary Saint who will be honored at Thursday's game. 
Cris Collinsworth, NBC's regular No. 1 analyst, told me last week that the market that criticizes him the most is Cincinnati because he is a former Bengal. That led me to ask Brees if he was prepared for criticism from New Orleans fans who don't think he is as complimentary as they would like.
"Well, if they give me something to be complimentary about, I'll be complimentary," said Brees after a laugh. "Look, I have a job to do. I'm a broadcaster for NBC. And, listen, I love the game of football. I love broadcasting the game of football.
"And my job, when I'm in the booth, is to try to articulate the game in the best way that I possibly can to the fans. Exactly what's happening on the field. To be very impartial. To talk about both teams the exact same way from the perspective of — listen, we'll have storylines. We'll have personal interactions that we'll have throughout the week with players, with coaches, talk big picture, obviously focus on what's happening on the field and try to dive deeper into some of the explanation of that. Give fans some great insight into my knowledge of the game from being in that Saints offense for so many years and knowing a lot about Buffalo's offense and defense as well from my film study.
"At the end of the day, I think that's really what fans want. They want a deeper dive and great insight into what's happening on the field, and not for us to take away from it, but for us to add to it."
At halftime Thursday, NBC's Maria Taylor interviews Bills quarterback Josh Allen about his relationship with Oishei Children's Hospital in Buffalo. The conversation focuses on how Bills fans started an online fundraising campaign for the hospital to honor Allen's late grandmother, Patricia Allen, after she passed away last season.
DISH subscribers who aren't receiving WGRZ-TV (Channel 2) because of a dispute between the satellite provider and Tegna, which owns Channel 2, should be aware that Thursday's game is available over the air and is being streamed by NBC's new service Peacock.
The Bills' embarrassing 41-15 loss to the Indianapolis Colts meant the rating for the game predictably was lower than it has been for most recent games. It was still a strong 43.8 rating on WIVB-TV, the local CBS affiliate. That was only 2.9 points lower than the 46.7 rating for the Bills' 45-17 victory over the New York Jets a week earlier on WIVB.
WGRZ-TV news reporter Rob Hackford sure made it look easy to anchor a sports report Saturday when he was called on to substitute for an ailing Julianne Pelusi. Hackford was smooth during the sportscast produced by Pelusi from home.