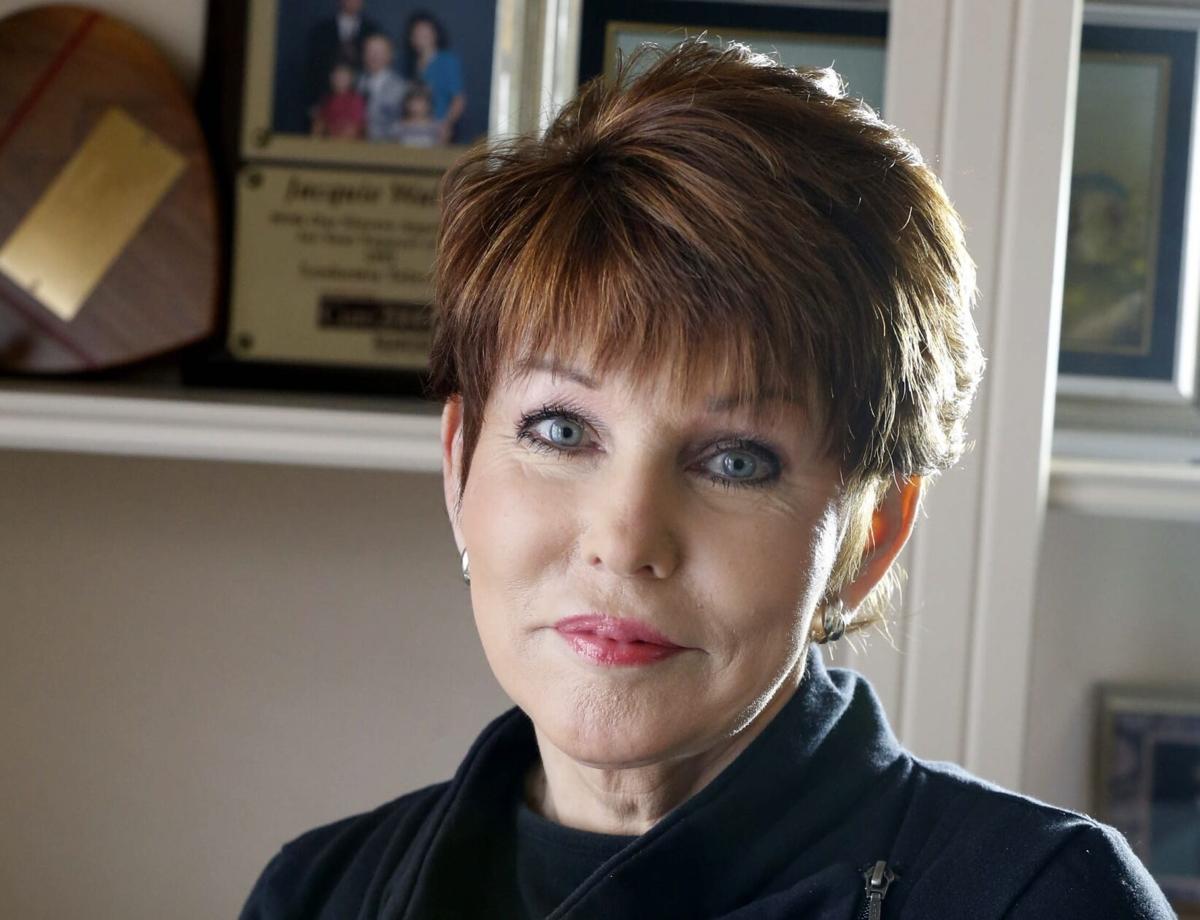 This is what I'm thinking:
WIVB-TV (Channel 4) news anchor Jacquie Walker is the latest member of the local media to be selected to the New York State Broadcasters Hall of Fame.
Walker, who has been a Channel 4 anchor since 1983 and is the longest-serving TV anchor in Buffalo at one station, will be inducted with three others in the Class of 2021 in New York City in October.
She will be joining a list of legendary New York State Hall of Famers with Buffalo ties that includes Tom Jolls, Sandy Beach, Phil Beuth, Frank Crocker, George Lorenz, Van Miller, Chris Musial, Danny Neaverth, Bill Ransom, Marie Rice and Irv Weinstein.
Weinstein, who died in December of 2017, was inducted in 2006.
Jolls was inducted two years ago.
Who is missing? Rick Azar, who died two months ago. After all, it was Irv, Rick and Tom.
Azar belongs in the company of his teammates but has yet to be honored.
My thoughts on the NFL schedule's impact on the local television stations.
WIVB-TV (Channel 4), the local CBS affiliate, has nine regular season Buffalo Bills games that will be big revenue producers. That's the same number it had last year. It also has bought the rights to three preseason games, which, while lower rated than regular season games, still will get great summer ratings.
However, Channel 4 lost three games against AFC opponents that it would normally get – Kansas City, Tennessee and New England – because they are being carried in prime time. And it also lost the season's second game at Miami to Fox affiliate WUTV as the league no longer worries as much about sending road games of AFC teams to CBS and road games of NFC teams to Fox.
WUTV received three Bills games, one more than it gets many seasons. Two of those games – at Miami and at home against Washington – come in the first three weeks of the season. That's a big benefit.
WGRZ-TV (Channel 2), the local NBC affiliate, gets two games. The Oct. 10 game at Kansas City is a regular game on the league's most important  package, NBC's "Sunday Night Football." It should be a huge local and national ratings draw. The Thanksgiving game at New Orleans also is considered part of the "SNF" package even though it is played on Thursday night. From a TV standpoint, I was disappointed the Bills only made it on NBC's regular Sunday night schedule once after making it to last season's AFC title game. If Buffalo was a bigger TV market, I would think the Bills would have gotten two Sunday night games.
Bills fans remember the team's coming out party, the Thanksgiving victory over Dallas led by quarterback Josh Allen in the 2019 season, as a huge ratings grabber. That game started at 4:30 p.m. The Saints game starts at 8:20 p.m., which means it likely will end close to 11:30 p.m. after many viewers may go to sleep.
WKBW-TV, the local ABC affiliate, will get the Bills' "Monday Night Football" games against the Tennessee Titans and New England Patriots if they are simulcast on ABC as Bills games were last season.
One game – played either on Dec. 18 or Dec. 19 – against Carolina hasn't been assigned a network and could be switched to prime time.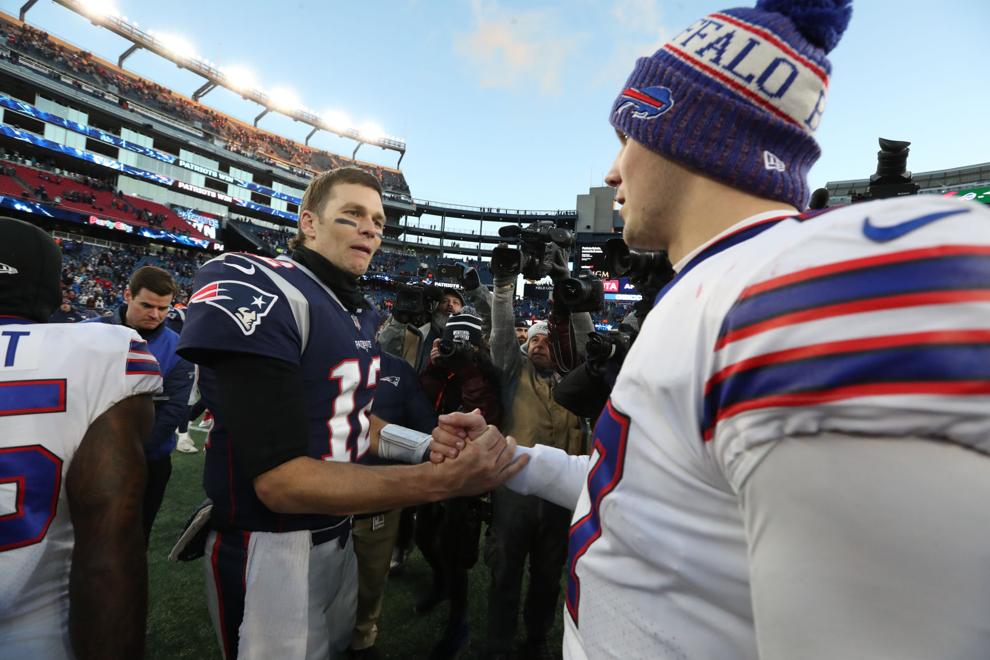 For all the attention prime time received, Jim Nantz, CBS' No. 1 play-by-play announcer, was most enthusiastic during an NFL Network interview Wednesday night about the Bills game against Tampa Bay that starts at 4:25 p.m. Sunday, Dec. 12 on WIVB. That's the game that many experts thought could have led off NBC's season Sept. 9.
"My favorite game later in the year is Buffalo at Tampa," said Nantz. "Josh Allen, who I had a chance to meet with last week and is an amazing kid and an amazing talent, and Tom Brady late in December, when ratings are going to be bonkers."
When this week's announcement came that Ellen DeGeneres plans to end her daytime show in a year, I couldn't help but think of former Bills coach Marv Levy's classic line, "If you say you plan to retire in two or three years, you're already are retired."
If DeGeneres thinks the show isn't challenging enough to do anymore, she should quit it now rather than wait a year to fulfill the final year of her contract.
Channel 2, which carries "Ellen," is well prepared for her exit. It moved "Ellen" from 4 p.m. to 3 p.m. two years ago to make room for a new local show "Most Buffalo" with Kate Welshofer as host. Naturally, the local ratings for "Ellen" took a dive. "Most Buffalo," which unlike "Ellen" doesn't have any repeats, has been a ratings hit.
Kayla Green, a former WIVB 4 intern who until recently had been a reporter at WROC-TV in Rochester, will join Channel 4 in mid-June as a reporter. 
Green is the latest Channel 4 hire with Western New York roots. She is a graduate of Maryvale High School and SUNY Brockport.
Kevin Jolly, a former reporter for Spectrum News and WKBW-TV, will be joining the new news operation at WUTV, which is expected to premiere a 10 p.m. newscast on July 1.
Jolly left broadcasting more than two years ago to become press secretary to Crystal Peoples-Stokes, the Buffalo Democrat who is the majority leader of the New York State Assembly.
The owners of Laundromutt Dog Grooming and Self-Service Salon on Delaware Avenue in Kenmore have advanced to the finals of the eight-week ABC reality series "Pooch Perfect" at 8 p.m. Tuesday that has Australian actress Rebel Wilson as host.
Macie Pisa and Corina Stammworthy will compete with two other teams for a $100,000 grand prize and a trophy.
Pisa has been grooming professionally for more than a decade and is an award-winning certified master groomer. Stammworthy opened the Laundromutt in 2013.
The series began with 10 of the best dog groomers in the country and their assistants, who compete in themed challenges before a trio of celebrity judges.
The judges are Lisa Vanderpump, Jorge Bendersky and Dr. Callie Harris. Vanderpump has appeared on "The Real Housewives of Beverly Hills" and "Dancing With the Stars." Bendersky is a celebrity dog groomer, and Harris is a veterinarian.