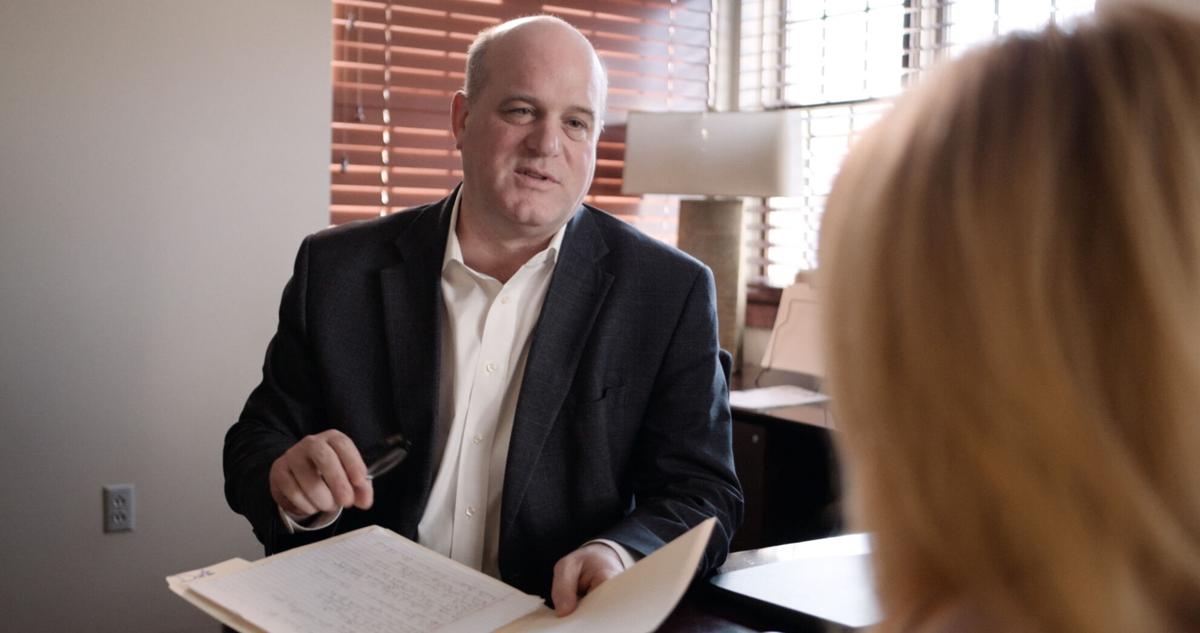 You probably wouldn't think it would be easy watching an hour-long program about people going through the late stages of life before dying.
But I can't remember being more moved watching any recent local documentary than I was while watching "Death is But a Dream," which premieres locally at 9 p.m. Feb. 22 on public broadcasting's WNED-TV.
The program that highlights the work of a research team led by Dr. Christopher Kerr of Hospice & Palliative Care Buffalo is a fascinating look at the pre-death dreams and visions of dying patients that give them more comfort as they deal with the psychological aspect of accepting their inevitable deaths.
It will air nationally on The World Channel, formerly PBS World, at 9 p.m. April 15 and repeat the next day. World Channel is an American digital multicast public television network owned and operated by the WGBH Education Foundation.
Based on Kerr's book of the same name, the hour is moving, educational, heartbreaking and, surprisingly, even humorous at times.
Best of all, it is a loving and comforting look at the end stages of life.
One patient, Patricia Breidenstein, 90, makes Kerr smile by quoting a line about death from Shakespeare's "Hamlet": "For in that sleep of death, what dreams may come."
A rare winter storm that dumped a foot of snow on Seattle couldn't keep Fran Goldman from her first appointment for the coronavirus vaccine on Sunday.
It is not the only literary moment in the documentary. Later, Kerr quotes poet Dylan Thomas.
The Canadian-born Kerr, the chief executive officer and chief medical officer of Hospice Buffalo, waits until near the end of the program to explain he had a very personal reason for working on the research project. He was 12 years old when his father died at age 42.
The first feature documentary by producers J.J. Sicotte and Monica De La Torre of Louisville, Ky., uses the framing advice of Kerr giving a TED talk six years ago in Buffalo.
The program begins and ends with the talk, with Kerr also revealing near the end that the research study of dreams before death has attracted the attention of such major publications as the New York Times, the Washington Post, the Atlantic magazine and Huffington Post.
The research project by Kerr and several doctors and nurses illustrates how much comfort the dreams provide to those who realize they have only weeks or months to live. The project included interviews with more than 1,400 patients and more than a decade of quantified data.
Some of the higher profile personnel at Spectrum News in Buffalo were able to stay in different roles in different cities after the realignment of the 24-hour news operation was announced late last year.
Early on, a nurse, Nancy Radziwon, predicted a patient was about to die based on his dreams, while Kerr thought the patient had more time.
"She was so right, and I was so wrong," Kerr said.
The nurse made her prediction because the patient was dreaming of his deceased mother.
"I thought that was the craziest thing I've ever heard," Kerr said, adding that it led him to re-examine his views and reinvent himself.
The research team deals with the skepticism some viewers are bound to have as the patients explain their dreams. The team discounts the question of whether delirium is involved, because that would produce terror, not the happiness revealed by those dying.
The hour spends a little time letting viewers get to know Kerr, who uses a working horse farm – where immigrants grow food - in East Aurora to wind down from his stressful job.
But the focus of the program is on the dying patients who explain their dreams of meeting deceased relatives – including husbands and wives – in happier times in incredibly powerful and happy ways.
You can't help but love them all as they bravely face death.
With a compassionate bedside manner, Kerr answers the difficult questions of those in Hospice, including how long they have to live, in a reassuring way.
"When am I going to die?" asked Patricia Breidenstein.
"Death is a moment and dying is a process," Kerr explained tenderly. "And you're in it."
He then explained how well she has done living.
"This is the most interesting thing I've done with myself," she said. "It is dying."
She added that she had to force herself not to talk about death so not to upset the living.
When Kerr later tells her that she has about a week to live, the patient is ready.
"That would be wonderful," she said.
"Young Rock" is sweet, charming and has enough funny moments to make it a bigger winner than any of the "Jumanji" movies or professional wrestling storylines, Pergament says.
Another patient, Jeanne Faber, noted that everyone she knew in her dream was dead.
"If scripted, that would be the basis of a horror movie," said Kerr. "She is feeling immense comfort."
"When I woke up, I was happy," she said.
There also is a powerful scene in which Kerr tears up as he recalled being unable to help a teenage girl, Jessica, prepare for her death. He was comforted by her.
"She really helped me help her," he said.
If you don't tear up watching Jessica's grace and sense of humor as she describes the comforting feeling she received from dreaming about her deceased dog, check your pulse to see if you are alive.
There also is a moment that an elderly woman, Florence, imagines seeing her deceased daughter weeks before her death.
"It was real, it was really real," she said.
A dying man, Horace Alessi, saw his late wife in a dream.
"I thought I was going to be able to hug her," he said. "Everything was happiness, like you wish the world was."
He added, "She was always beautiful to me. She was even prettier."
The long-time girlfriend of a dying man recalled how her boyfriend dreamed about making his grandmother's spaghetti sauce and then spent more than seven hours making it shortly before his death.
"If your last dream in life is about spaghetti sauce, there is nothing more peaceful than that," she said.
It is light lines such as that that make this beautifully put together show about death seem less dark.
In the end, "Death is But a Dream" is as enlightening and as symbolic as a Shakespeare play.