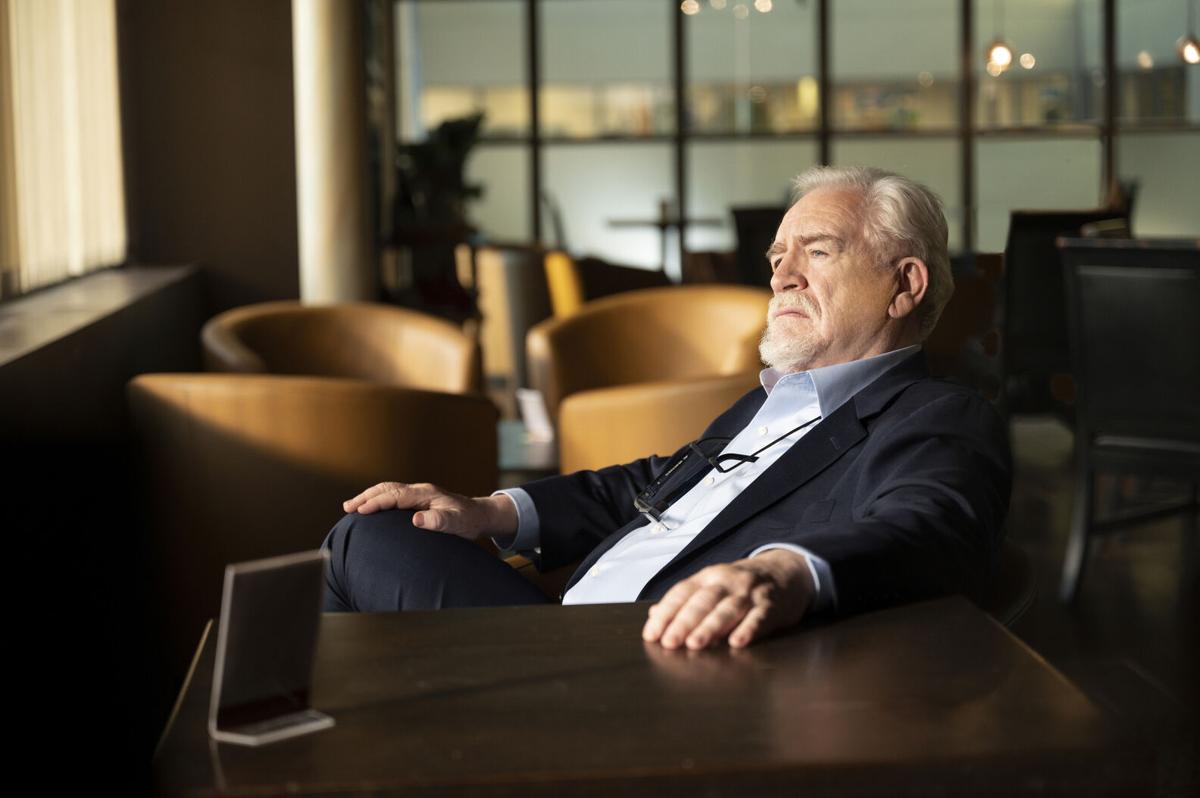 The cast of HBO's "Succession" appeared on "The Late Show with Stephen Colbert" recently with one notable absence.
Jeremy Strong, who plays Kendall Roy, wasn't there. Presumably, Strong was acting somewhere.
But since Kendall threw a bomb during a news conference at the end of season two directly aimed at his father, media mogul Logan Roy (Brian Cox), Strong's absence from the rest of the family seemed appropriate.
Kendall is pretty much on his own as he looks for siblings to join his crusade against his father in the first seven episodes made available for review of a series that has drawn obvious parallels to Rupert Murdoch and his family.
His betrayal of his father in a stunning season two finale has threatened the Roys with possible criminal charges in a cruise line scandal and endangered their empire Waystar Royco just as their legacy media company prepared to join the online party in a bigger way.
The twist in the second season finale, when Kendall went off script and told a news conference that his father was a "malignant presence, a bully and a liar," is a tough act to top as season three premieres at 9 p.m. Sunday. The show won the 2020 Emmy award for Best Drama, and Strong won for Best Actor.
The seven episodes have the same snappy dialogue from almost every member of the Roys, including references to O.J. Simpson and Timothy McVeigh that seem forced.
The writing is so clever that it is reminiscent of the criticism of brilliant writer Aaron Sorkin's works: Who really talks as cleverly as these characters do? 
More importantly, a line in the sixth episode when the Roys are trying to decide which candidate for the presidency to back speaks to one of the main issues surrounding the series' popularity.
"Who do we like?" Logan asks all his children, except the estranged Kendall.
Who do viewers like in this series?
Probably no one, which is the attraction.
The Roys and the people advising them are detestable in various degrees. There is the often pathetic Kendall; ambitious daughter Shiv (Sarah Snook); her seemingly clueless husband Tom (Matthew Macfadyen); privileged increasingly savvy son Roman (Kieran Culkin); carefree, delusional son Connor (Alan Ruck); and awkward cousin Greg (Nicholas Braun).
They all must navigate the whims of the mercurial Logan. Daddy is tough on all, with one child having a photo of Saddam Hussein on her cellphone to realize he is calling and all of his children finding it difficult to understand his desires even when he is on his meds.
Logan's mind works in curious ways, but he usually stays steps ahead of all his conniving, self-indulgent children and legal, political and media enemies.
As brilliant as the actors playing this game of chess are and as catchy as the dialogue in this talky exercise is, after a few episodes of this season I was getting about as bored as Kendall was at his own million-dollar birthday party.
It was much more interesting meeting the Roys in the first two seasons than it is watching them choosing sides between Dad and the son who betrayed him after being chosen to be the fall guy.
The nastiness of "Succession" and the enjoyment of watching the misbehavior and problems of rich, entitled, conniving folks doesn't seem as compelling in the age of TV kindness brought on by "Ted Lasso" as it did during the era of the Trump presidency.
Of course, there is room for both kindness and nastiness on television, but one can become exhausted by all the joyless games played by the Roys and their company's shareholders and unamused by their efforts to stay out of prison and have a terrible influence on American lives.
In a zoom interview with television critics this summer, creator Jesse Armstrong felt viewers' familiarity with the Roys is a positive.
"The longer you've known them, the more terrible and fascinating it is when they get divorced or happy when they have a child," he said. "I think there's pressure to not repeat ourselves which starts to become a pressure you think about but the feeling of, oh my God, how do we top that, I don't feel so much."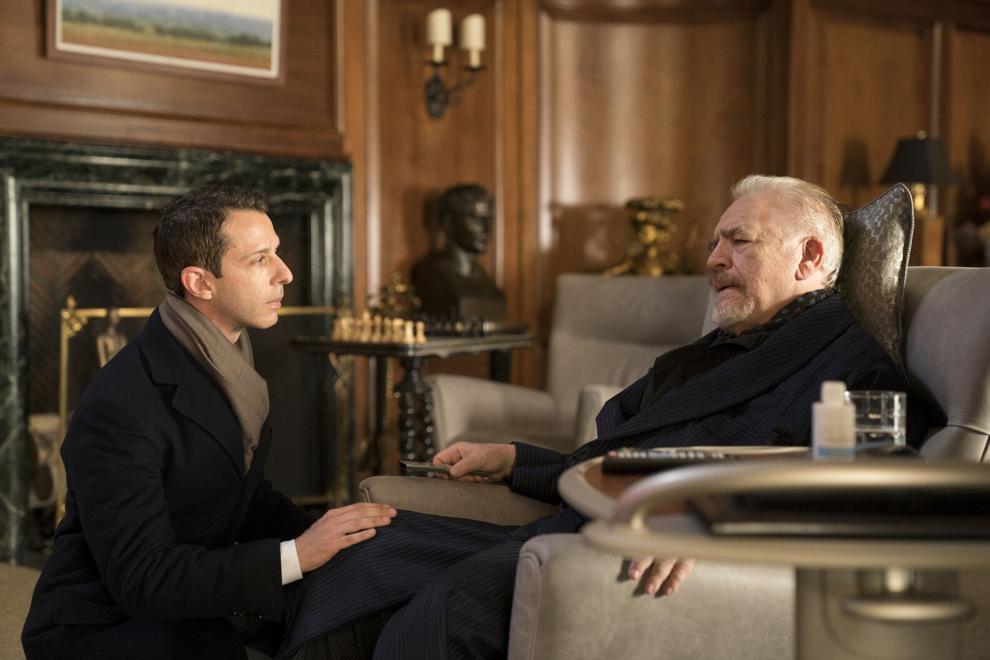 Strong noted the pressure on Kendall has changed.
"I felt that after the press conference it was as if I'd sat under the Bodhi Tree and achieved a moment of clarity and what feels for Kendall like enlightenment and liberation," said Strong. "I think we see a sort of airborne Kendall at the beginning of the season, someone who feels like he's finally wrested himself free from the chains that have been binding him … And Jesse did say to me it was as if Napoleon is sacking Moscow and everyone has left the city so it's sort of a Pyrrhic victory, which I think is part of what we explore in season three. I've done the thing, but if I don't have support, what is the value of it?"
Kendall's lack of support from his father influenced him.
"There's something I read when we first started working on this five years ago, something that (psychiatrist Carl) Jung had said that where love is absent, power fills the vacuum," said Strong. "I guess I do think about those things. I think about love and power and sort of where they are on the indexes. And power not necessarily in a monetary sense, but there's something that compensates for lack of love that drives us in different directions sometimes, which feels quite Shakespearean to me."
Cox noted "Succession" has things in common with Shakespeare's "King Lear."
"There's clearly influences and the idea of somebody dividing up their kingdom," said the Scottish actor who has played Lear. "Lear does it with his three daughters. He's hoping for someone to emerge that would be a worthy successor. So far, we have no comers. And I think that the classical element is present. I mean, whether we like it or not, we are influenced by the kind of archetypes, and Logan is an archetype. He does represent those kind of things of authority. And also the downside is that he is a white dinosaur, so therefore he is near the end of his sell-by rate, he's really coming to the end of it.
"So that is very similar to Lear in that Lear has to think, where do I go to? ... Now, Lear is happy to let go of his kingdom. He pretends he's able to let go of his kingdom, he isn't quite – because he makes certain provisos that keeps him going and Logan is the same. He's looking for a successor but, at the same time, he can't let go. And it's very hard to let go of something that you've created."
That may be especially true if one of your children looking to replace you  calls you a "malignant presence, a bully and a liar."