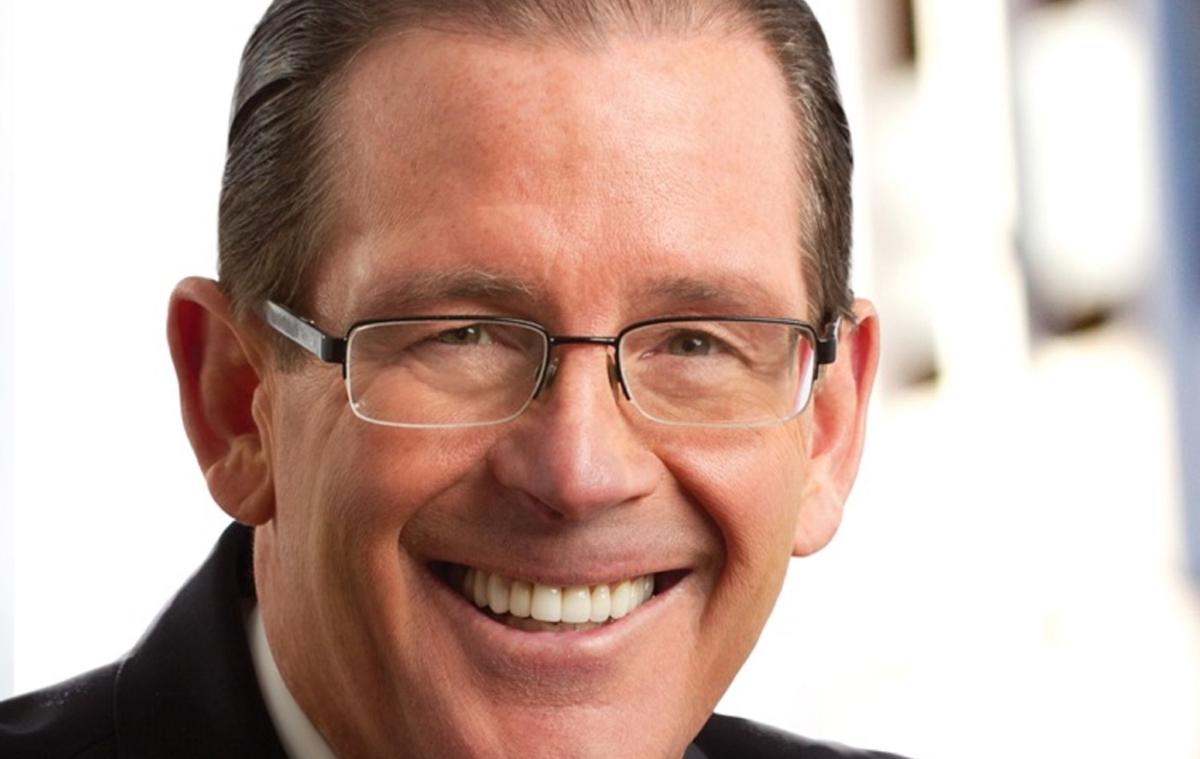 This is what I'm thinking:
WIVB-TV (Channel 4) General Manager Brien Kennedy can't comment but he has the right to feel redeemed after CBS recently terminated two powerful executives who were placed on administrative leave more than two months ago pending the results of an investigation of the racist and sexist allegations portrayed in a Los Angeles Times story.
Kennedy, 60, who was once nicknamed the "Golden Boy" of CBS-owned-and-operated stations by a Minnesota TV critic, was portrayed in the Times story by reporter Meg James and a subsequent Philadelphia Inquirer story by reporter Ellen Gray as a principled general manager who called out the alleged misconduct of Peter Dunn, president of the CBS television stations, and David Friend, senior vice president, news for the TV stations.
Kennedy's departure from CBS after being a general manager in the top 20 TV markets Philadelphia (No. 4) and Minneapolis (No.14) led him to Buffalo (No. 53).
The Times story said Kennedy was Dunn's "loyal lieutenant" for nearly a decade before things between them went sour.
According to the Times, Kennedy said after first refusing to assist in the internal review of Dunn's alleged misconduct because of fears of retaliation he later agreed to cooperate after "being reassured" that retaliation wouldn't happen.
However, the Times reported that Kennedy claims in a discrimination and retaliation complaint against CBS and Dunn filed with the Pennsylvania Human Relations Commission that he was fired in July of 2019 because of his cooperation with a company lawyer and not for poor performance as Dunn claimed. CBS is disputing the claim, continuing to say he was fired for performance. The complaint is pending.
You would think the firing of Dunn would provide ammunition to Kennedy's complaint and could lead to CBS seeking a financial settlement with the Channel 4 general manager.
After all, Kennedy now looks like a hero who stood up for what is right at the risk of losing his job.
The local ratings for the NCAA men's and women's basketball finals are in and illustrate the difference in interest, with an asterisk. The men's final game had four times the rating for the women's final here.
Stanford's one-point victory over Arizona in an exciting women's title game that wasn't particularly well-played – winning Stanford Coach Tara VanDerveer said her team didn't play well – had a 1.5 local rating on ESPN on a Sunday night.
Baylor's 86-70 decisive victory over previously unbeaten Gonzaga on a Monday night had a 5.9 rating on WIVB-TV, the local CBS affiliate.
One rating point in Buffalo equals 5,767 households.
The asterisk concerns where the games were carried. A game on a broadcast network affiliate like WIVB carried in prime time is bound to get a higher rating than a game on cable carried at 6 p.m. since some people still don't get ESPN.
In addition, the men's game is promoted much more heavily than the women's game.
There has been some sentiment that Disney, which owns ESPN and ABC, should put the women's game on its broadcast network next season. There would seem to be little downside, since the women's final should get a national rating in the neighborhood of a Stanley Cup Final game.
Nationally, the men's final also outdrew the women's final by four times.
The men's game averaged 16.9 million viewers, the women's game 4.1 million viewers.
Viewership for the women's game was up 9% from the 2019 final when Baylor defeated Notre Dame, 82-81. (There was no 2020 final because of the Covid-19 pandemic.) Of course, it is easier to get a higher percentage gain when the previous rating is relatively low.
Viewership of the men's game was down 14% from Virginia's 85-77 overtime win over Texas Tech in 2019.
However, the decline in the rating for the men's game primarily could be because the overtime 2019 game was more competitive and exciting than Baylor's rout over Gonzaga in 2021.
Attention Yankee fans: Some readers have advised me that WLVL-AM, 1340 is carrying New York Yankees baseball games. However, it may be difficult to get that channel clearly in certain areas of Western New York at certain times of the day. Another reader advised me the games are streamed from WFAN in New York, an Entercom radio station, via audacy.com.