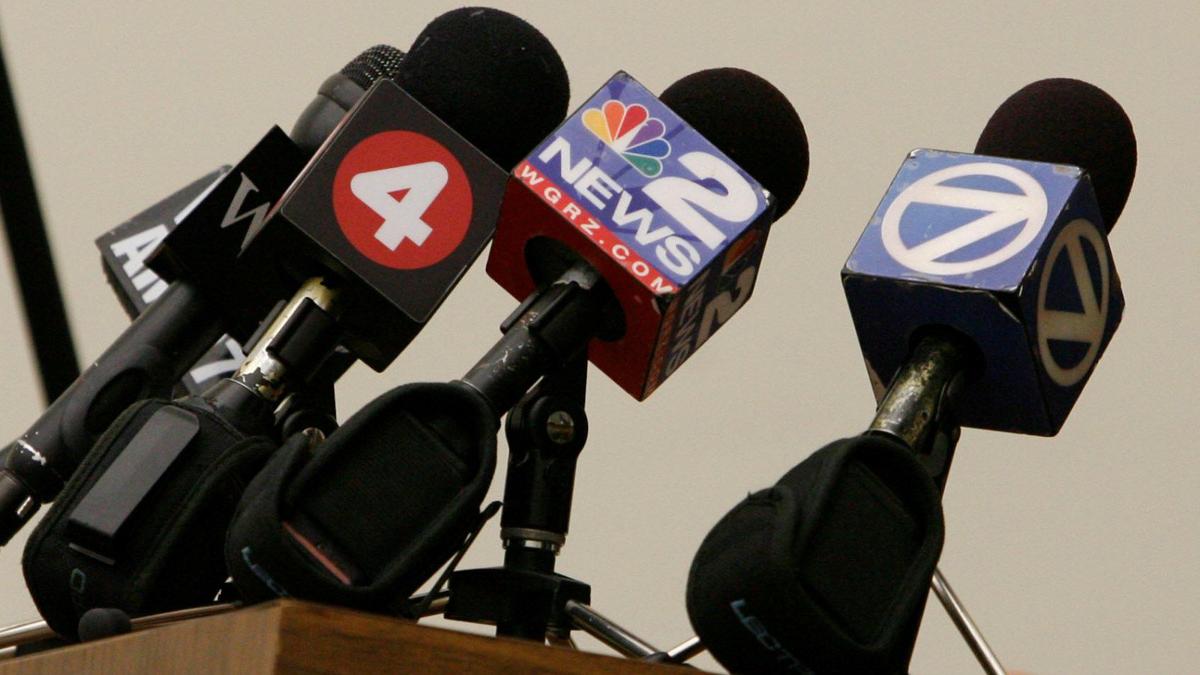 The decline in the Covid-19 pandemic has led to significant reductions in local news viewing in all time slots in May except for the early morning.
That's the big takeaway from Nielsen regarding the recently completed May sweeps period.
Because the owner of WGRZ-TV (Channel 2), the local NBC affiliate, no longer subscribes to Nielsen, the actual news numbers from all three network affiliates carrying news won't be revealed. WGRZ relies on ComScore, a different measuring stick that typically arrives later than Nielsen.
The household ratings picture in Nielsen isn't much different from recent results.
WIVB-TV (Channel 4), the local CBS affiliate, is the overall household leader in a tight race with WGRZ when the two stations compete head-to-head in time slots. WKBW-TV remains a weak third.
WIVB has a total of 30.9 household ratings points from the top five weekday newscasts carried at 6 a.m., 5 p.m. through 6:30 p.m. and 11 p.m.
WGRZ has 27 total points in those time periods.
WKBW (Channel 7) has a total of 10.5 points.
WGRZ has a slight edge in the age 25-54 demographic that is more important to many advertisers – 9.7 to WIVB's 9.3 and WKBW's 2.9
WIVB is even more justified in declaring itself the most-watched news station in Western New York because it gets several extra ratings points by carrying newscasts from 7 to 9 a.m., 6:30 p.m. and 10:30 p.m. on weekdays on sister station WNLO when WGRZ doesn't carry newscasts.
But the big story is the overall decline in the combined ratings.
A rating point in Buffalo equals 5,285 households.
While the combined ratings at 6 a.m. are up by about 10% from a year ago as more people are going to work, the combined ratings have fallen by large percentages in the other time periods.
At 5 p.m., there are 12.1 combined ratings points compared to 16.8 a year ago.
At 5:30 p.m., there are a combined 12.6 points compared to 18.1 a year ago.
At 6 p.m., there are a combined 20.8 points, compared to 25.2 a year ago.
And at 11 p.m., there are a combined 12.2 ratings points compared to 15.5 a year ago.
Of course, some local decline can be attributed to the increase in viewership a year ago during the pandemic when people were stuck in their homes.
This May, with vaccinations on the increase and infections on the decline, people are out much more rather than in front of their sets.
However, this year's results still are significantly lower at 6 a.m., 5 and 5:30 p.m. and slightly lower at 6 and 11 p.m. than the results in May of 2019 before the pandemic hit.
Declining local numbers for national news programs can also be attributed to how much more interested Western New Yorkers also may have been last year during a presidential race.
In the morning, NBC's "Today" on WGRZ remains No. 1 in household ratings locally in the age 25-54 demographic, but it has lost a significant number of viewers from a year earlier.
ABC's "Good Morning America" is No. 2 locally and also has lost a large number of viewers from a year ago.
"CBS This Morning" on WIVB is a closer second to "GMA" locally because its rating remained the same from a year ago while "Today" and "GMA" declined.
All three national newscasts at 6:30 p.m. have experienced significant declines locally from a year ago.
"The NBC Nightly News with Lester Holt" on WGRZ remains No. 1 locally in households and the key demographic. "The CBS Evening News with Norah O'Donnell" on WIVB is second and "World News Tonight with David Muir" on WKBW is third.
In late night, "The Late Show with Stephen Colbert" on WIVB has a slight edge over "The Tonight Show Starring Jimmy Fallon" in household ratings. However, Fallon wins in the key demo and "Jimmy Kimmel Live" on WKBW is second there, ahead of Colbert.