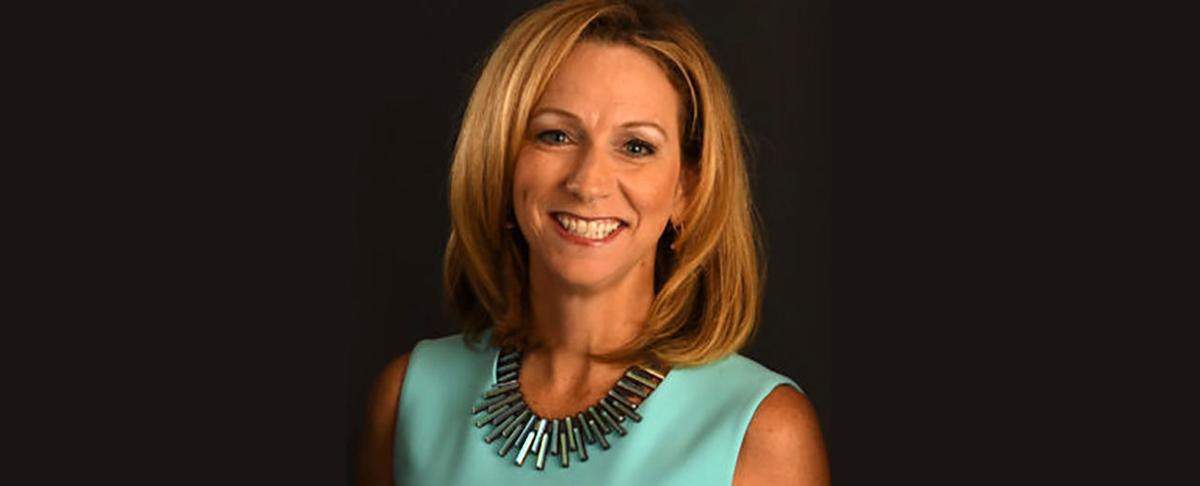 The initial reaction to my announcement on Twitter late last week that Beth Mowins will be the CBS play-by-play announcer for the Buffalo Bills game Sunday against the Houston Texans alongside Tiki Barber made me think some Western New Yorkers haven't come a long way, baby.
The announcement made some Bills fans want to shout some unfair things.
"Oh my (expletive deleted) god. Do the networks really hate us that much?" replied one follower.
"For a team that's supposed to be a Super Bowl contender, we're sure not getting any respect from the networks," wrote another.
"God. Help us," wrote another.
"She's awful," wrote another.
But to my relief, followers soon came to Mowins' defense.
"It might be unpopular, but I like Mowins," wrote one follower.
"She's good actually," wrote another.
"I see a lot of woman sports announcers hate here," wrote another. "She's good in everything she covers."
"She's good, because she makes it about the GAME, not her," wrote another.
Some of the complaints undoubtedly are fueled by the perceived disrespect of the Bills, who two weeks ago for the Miami game were assigned a Fox broadcast team, Brandon Gaudin and Matt Millen, who regularly do college games.
But with the Bills an early 17.5-point favorite, this isn't expected to be a game that attracts one of CBS' top announcing teams even if it gets huge ratings in Buffalo again. Sunday's 43-21 Bills victory over Washington had a 45.9 rating on WUTV, the local Fox affiliate, only slightly behind the huge 46.3 rating for the season opening loss to Pittsburgh.
Clearly, Mowins is polarizing. It says as much or more about many viewers' acceptance of women announcers than her performance.
Mowins is a talented broadcast pioneer who has helped lead a surge in respected female voices in play-by-play, analyst and local television roles that has increased in recent years.
The most recent example of female power in sports TV in Buffalo is that two out of the three members of WGRZ-TV's sports team, Ashley Holder and Julianne Pelusi, are women.
Nationally, the NBA champion Milwaukee Bucks recently announced Lisa Byington will be their full-time TV play-by-play voice for the coming season.
The Philadelphia 76ers recently announced Kate Scott will take over as the lead play-by-play announcer.
Holly Rowe, a Utah native who is the popular longtime ESPN sideline reporter, is becoming an analyst for the Jazz game-night broadcast team this season.
Doris Burke is a popular NBA game analyst on ESPN. Sarah Kustok, who recently was a Fox sideline reporter on a Bills game, is a much-praised color commentator for the Brooklyn Nets.
And, of course, ESPN has increased its number of women. Mina Kimes, my personal favorite, often seems to make the most sense of anyone on the panel during her appearances on "NFL Live."
With all the progress being made, you might expect that women sports broadcasters would be accepted by now and all the negative reflex reaction and sexism aimed at them would have been eliminated.
Mowins, who was born in Syracuse and earned a master's degree from Syracuse University, is better known for doing college sports but has been doing NFL games since 2017. She isn't a CBS regular, doing just "select games" for the network.
She has worked two Bills games in the last four years, including the Bills' 42-17 win over the Miami Dolphins in the 2018 season finale.
I wasn't surprised that she received a lot of unwarranted criticism on social networks back then.
My review was much kinder. I wrote: "If fans can get past her voice – and that's apparently a tall order for many critical men and even some women – she did a fine job. She misidentified a few players … But that happens to every play-by-play person. Other than that, Mowins illustrated that she does her homework, asks the right questions, has a decent excitement level and generally does everything you'd expect a play-by-play person to do."
She also worked the Bills' 24-16 win over Miami on Dec. 17, 2017.
Here's an edited version of that review.
"The best way to assess Mowins' performance is to use the same criteria as assessing the men who have worked a Bills game.
"That means assessing her voice, her knowledge, her ability to quickly identify players, her excitement level and her ability to ask her analyst, former NFL kicker Jay Feely, the right questions that elicit interesting comments.
"Overall, she earned more than a passing grade working her second CBS game this season and third regular NFL game overall. She also worked a Monday Night Football game opener alongside former Bills coach Rex Ryan.
"Her voice received the most attention on Twitter, eliciting a very mixed reaction.
"I don't love her voice. But I also don't love Feely's voice.
"Mowins' knowledge was evident throughout the game. Clearly, she did her homework about both teams. If anything, she might have been too prepared as she brought up several superfluous topics. She was quick to identify players running and receiving, though a couple of times she misspoke and called Taylor 'LeSean McCoy.'
"Her excitement level on big plays was OK but not anything to get excited about.
"Her best line came when she looked at four shirtless Bills fans in the stands, and cracked: 'Fortunately for the Bills, (quarterback) Tyrod Taylor has made better decisions than these four guys.'"
I concluded by writing, "I'd be more willing to hear more from Mowins than Feely and would be especially interested if she worked another game and was given a stronger partner than Feely or Ryan."
We'll see Sunday if Tiki Barber qualifies in that regard.