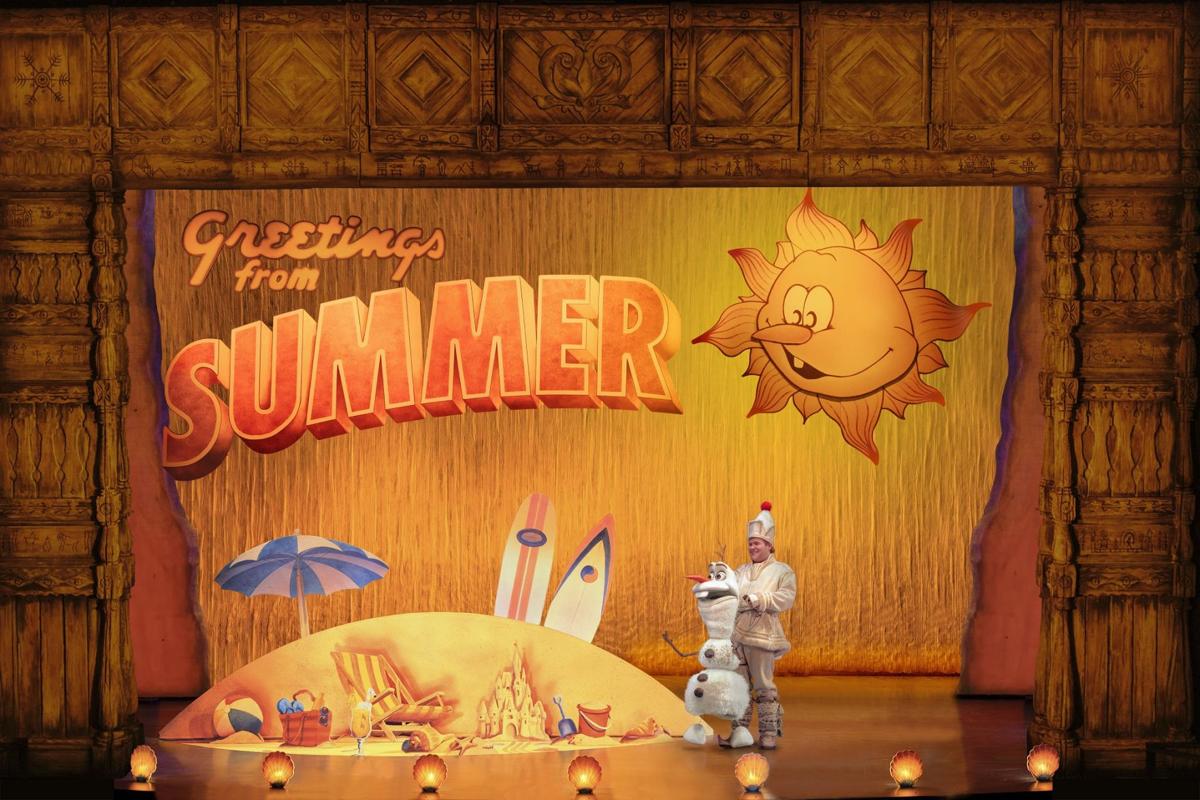 It will be back to Broadway in December at Shea's Buffalo Theatre starting with "Tootsie," but you'll have to wait awhile for "Hamilton."
The historic theater, closed since March 12 because of the Covid-19 pandemic, has announced it will reopen on Dec. 1 with a new season that includes new dates for multiple productions in its 2021-22 season and the addition of shows that were "paused" in the spring.
The season opens Dec. 1 with the national tour of "Tootsie," a musical comedy loosely based on the 1982 Dustin Hoffman film.
The much-anticipated return of the Tony-winning "Hamilton" has been delayed a year with new dates of Dec. 14, 2021 to Jan. 2, 2022. "Hamilton" played a string of sold-out dates in its original Shea's appearance in 2018 when it also helped set a single-season subscription record for the theater.
The 2020-2021 season was originally slated to open Aug. 15 with the national tour launch of Aaron Sorkin's acclaimed adaptation of "To Kill a Mockingbird"; that play will now open on Jan. 30 in Shea's. "Mockingbird" is the first nonmusical at Shea's since "War Horse" in 2013.
Here are the new dates for the Broadway series:
"Tootsie," Dec. 1-6, 2020.
"To Kill a Mockingbird," Jan. 30 to Feb. 5, 2021.
"Hamilton," Dec. 14, 2021 to Jan. 2, 2022.
"Pretty Woman: The Musical," a new date for the 2021-2022 season is expected for this romantic musical. Director Garry Marshall co-wrote the book for the play, based off his 1990 film starring Julia Roberts.
Keeping their original dates are:
"Oklahoma!, the Tony award-winning revival, Feb. 23-28, 2021.
"My Fair Lady," another revival of a classic musical, March 23-28, 2021.
"Ain't Too Proud," the Tony-award winning story of The Temptations, May 11-16, 2021.
Disney's "Frozen," which will feature new songs by Anna and Elsa, June 16-27, 2021.
These are the new dates for shows postponed from the 2019-20 season:
"Anastasia," March 9-14, 2021.
"Riverdance," March 19-21, 2021.
"Escape to Margaritaville," April 20-25, 2021.
"The Band's Visit," Aug. 10-15, 2021.
Shea's continues to work on the possibility of new dates for the special engagement of "Dear Evan Hansen," which was scheduled for April 13-18, as well as the season schedules for Shea's 710 Theatre and Shea's Smith Theatre.
When Shea's reopens, it will be with adherence to state requirements for cleaning and disinfection. Prior to its reopening, Shea's plans to inform patrons of its Covid-19 prevention and social etiquette procedures.
"As we prepare for reopening, the health and safety of our patrons, volunteers, artists, and staff remains our top priority. Our team is consulting with health and safety experts, colleagues around the country, and government officials to ensure that when we reopen, every precaution will be taken to ensure your safety," Shea's President Michael G. Murphy said in a statement.
Stay up-to-date on what's happening
Receive the latest in local entertainment news in your inbox weekly!