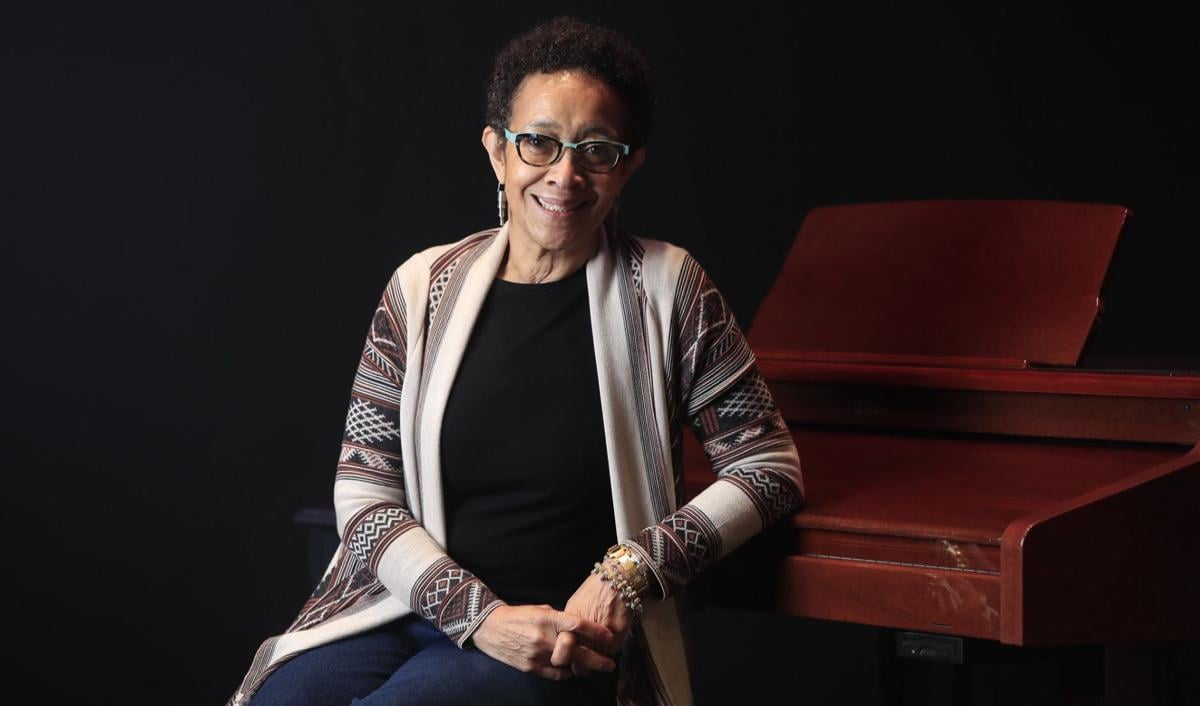 Lorna C. Hill, actress, poet, playwright, activist and founder/executive director of the Ujima Company, the longest-running professional repertory theater company in Buffalo, died Tuesday. She was 69.
Hill leaves behind her an already deeply shaken artistic community cut off by the pandemic from its ability to engage with the public through traditional avenues of in-person performance and discourse.
She also leaves behind a legacy that demands fulfillment.
"Lorna was the first woman of color I met leading and making theater," said Victoria Perez-Maggiolo, co-founder and artistic director of Buffalo's Raices Theatre Company.
"From the moment I met her, she was someone I was deeply inspired by and aspired to be like. I thought her approach to making theater felt right. She always led with integrity. Her legacy is one of a unique transfer of power and confidence, making you an immediate artist. She gave you permission to stand tall in your gifts – gifts that you might not have known you had if it wasn't for her seeing them first."
That ability to see the talent in others was born of a personal fortitude and sense of integrity Hill earned the hard way, and then spent the rest of her days sharing with others.
She was part of the first class of women accepted to Dartmouth College, where she received her bachelor of arts in American Intellectual History in 1973. She later attended the University at Buffalo, where she received her master's degree in 1978.
Gifted, highly intelligent and in possession of a fighter's spirit that demanded excellence from herself and others, Hill founded the Ujima Company in 1978, and held the company namesake's definition – "Ujima" is the third principle of Kwanzaa, and refers to the notion of collective work and responsibility, with the intent to build and maintain a community that identifies and attempts to solve problems communally – as a manifesto until the end.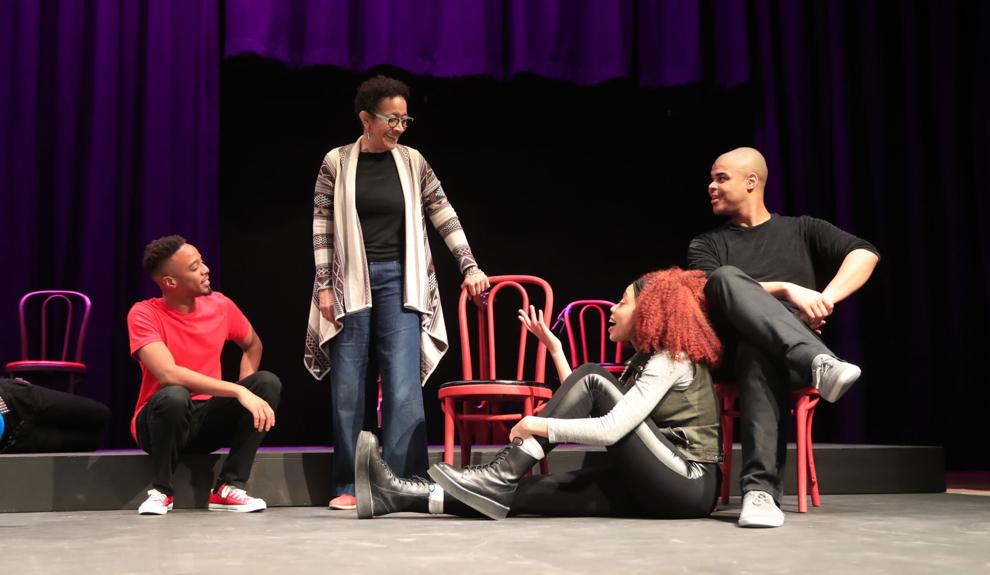 "She was a lioness with an irrepressible spirit," said Irish Classical Theatre Company Artistic Director Vincent O'Neill. "It is because of the courage, resilience and determination which she displayed as a leader of her community that Buffalo is now accepting of the seismic transformation to awareness of equality,  and adapting to a total acceptance of all our cherished black neighbors, friends and co-citizens. She is a woman for the ages."
"No one has made a larger contribution to the Buffalo theater community than Lorna C. Hill," said longtime theater critic, educator and News contributor Anthony Chase.
"Since the founding of Ujima, she has been a constant force for the advancement of African-American theater and for social good. She was gifted as an actor, director, playwright and poet. She was also a larger than life personality, and certainly earns a spot on my list of the most extraordinary people I have ever met."
Rahwa Ghirmatzion, executive director at PUSH Buffalo, nailed the essence of Ujima's significance in our community while speaking to The News' Melinda Miller last year.
"They hit all the buttons: They are culturally specific, social justice-oriented, they reach people who feel marginalized. ... Their work really speaks to that, preserving not just the African-American experience, but that of Native Americans, refugees – all the diversity that exists on the West Side," Ghirmatzion said.
Educator, musician and Ujima board member Linda Appleby considered Hill a friend for 40 years.
"Lorna was a force to be reckoned with," Appleby said. "She was an incredible warrior. She fought for years to get the kind of funding that other theater companies were getting.
"Talk about systemic racism – Lorna recognized and had to deal with that from the get-go. She was an activist by definition, because she had to be. She always lived up to what that meant, for people of color, and for everyone in the community. She was extraordinarily passionate about that.
"I'm truly thankful that I saw her as recently as the Sunday before she passed. I was able to talk with her and pray with her, and just thank her for all these years of friendship. In all those years, she never once called me Linda – it was always 'Sis.' Because to her, we were all in this together. That's how she treated everyone."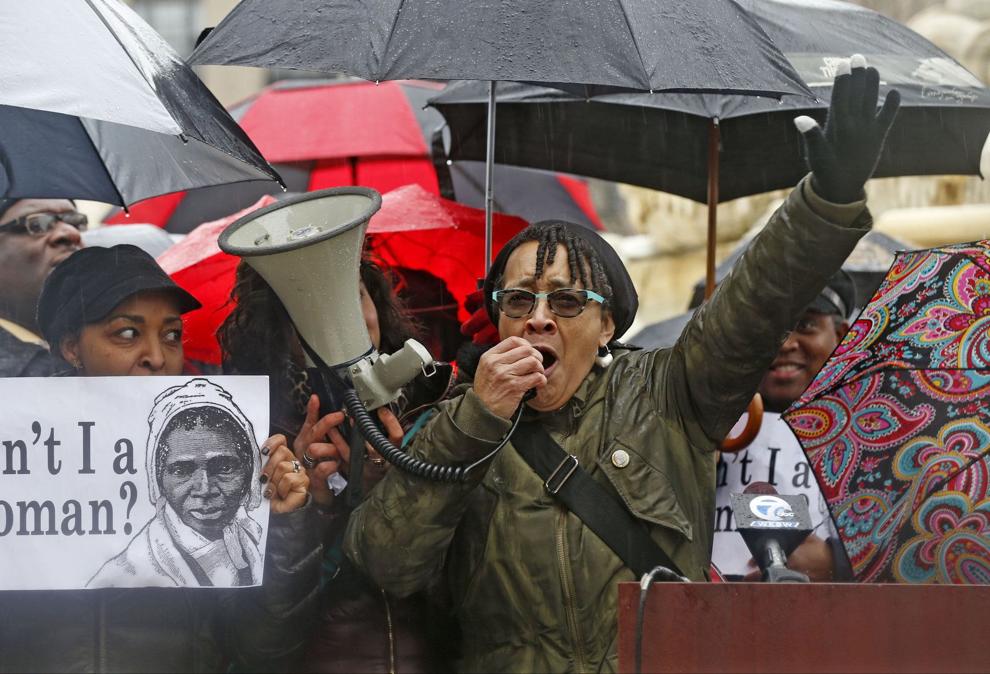 Among Hill's many proteges are the stage, film and television actors Jesse Martin (Law & Order, The Flash) and Stephen McKinley Henderson. Hill also greatly influenced her children, Amilcar Hill (who performs as DJ Milk) and Zoe Scruggs (who performs under her own name and as Curtis Lovell).
"My brother is a hip-hop head, among many other eclectic things that he's into," Scruggs said last year. "That's because of our mom. She gave us the whole spectrum of music. Anything from Hank Williams and Patsy Cline all the way to Sly & the Family Stone to hip-hop, and all of it in between. It was just this wild tornado of music in our house while I was growing up, between what Lorna was playing and what Milky was playing. It was just incredibly inspirational."
That inspiration reached beyond the family home and into the broader community. That, it seems, was always Hill's plan.
"Our collective work was meant to be the work we do within the state that our community represents," Hill told Springboard Exchange in 2018. "It was larger than Buffalo, or even us. However we were defined, we wanted to include anyone else who wanted to seize the means of production. We're trying to represent the community we serve and the community that serves us. Our end goal is to use theater to build and perpetuate a beloved community."
"On the stage, she was always vivid and arresting," Chase, the theater critic, said.
"Many years ago, long before everybody claimed to be a diva, I called Lorna 'Buffalo's Diva' in The Buffalo News. She was not a diva in the sense of being a ball of temperament; she was a diva in the way that Sarah Bernhardt or Eleanora Duse or Katharine Cornell were. She had an incandescent personality and audiences adored her.
"When she walked on stage, you knew you were in the presence of a great talent and a singular personality. In roles as diverse as Medea, or Madame Arcati in Noel Coward's 'Private Lives,' or Martha in 'Who's Afraid of Virginia Woolf,' or in 'Blues for an Alabama Sky,' or her own play, 'Yalla Bitch!,' she always made an indelible impression.
"Lorna was a remarkable talent, a dear friend, a great Buffalonian, and I will miss her tremendously." 
Hill worked tirelessly to build the staff and structure of Ujima in her own image. As a result, despite the deep sense of loss they feel, her colleagues are poised to carry her work forward into increasingly challenging times.
"I want to pass along what I know, and the things that only I know," Hill told The News last year. "It is time to challenge ourselves to do work that is even more explicitly controversial, to evaluate how we live and do something about it."