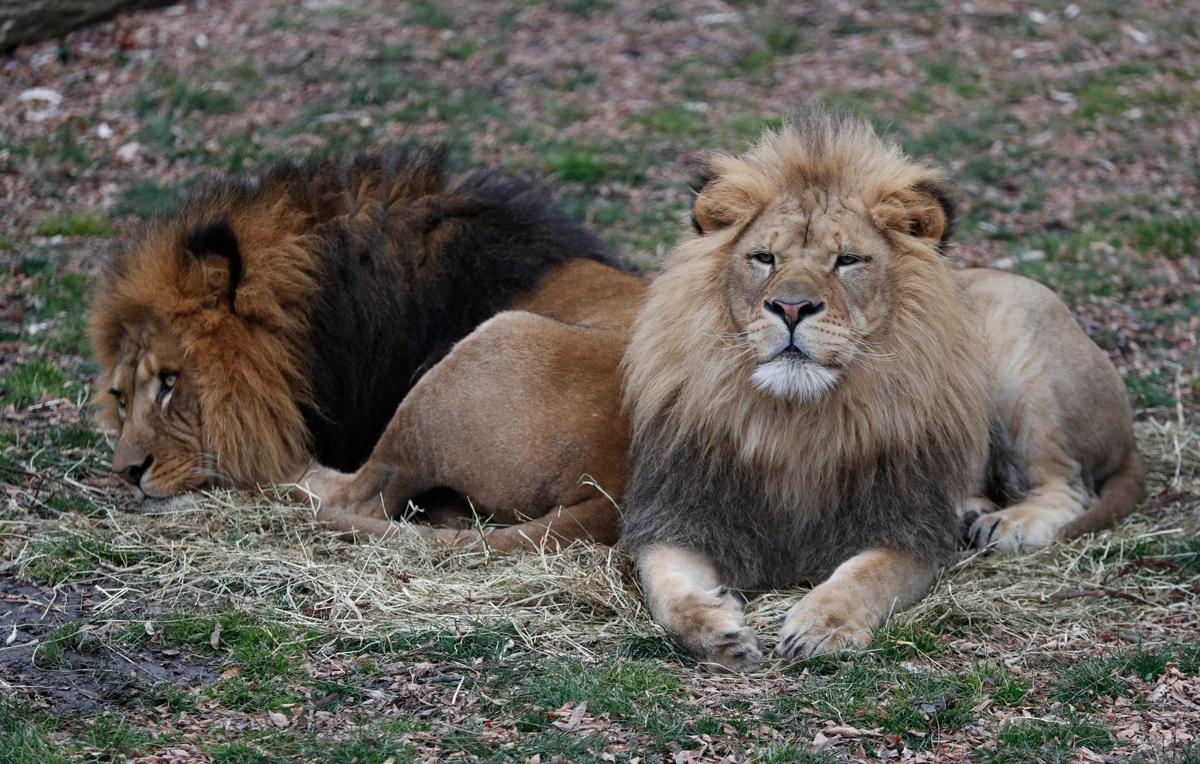 When the Buffalo Zoo reopens this weekend, it will be without a familiar face in its Big Cat exhibit.
Roary, a 4-year-old African lion who was born at the Buffalo Zoo, was moved to the Columbus Zoo and Aquarium in Powell, Ohio, this past week. 
In Columbus, Roary will join a female lion named Kazi and have the opportunity to start a family of his own in the future, the Buffalo Zoo announced Tuesday.
The zoo also said that Roary's move opens the opportunity for Buffalo's trio of lions Tiberius, Lelie and Lusaka to breed.
The zoo said Roary's move is based on a recommendation from the Association of Zoos and Aquariums' Species Survival Plan, which is designed to help ensure the survival of selected species in zoos and aquariums, most of which are threatened or endangered in the wild.
"Participating in the Species Survival Program is one of the most significant ways zoos can help save wildlife," Buffalo Zoo President and CEO Norah Fletchall said in the release. "While Roary's departure is bittersweet for us, it means we continue to contribute to assuring a bright future for lions in zoos and in the wild."
According to the zoo, Roary was born in Buffalo in 2016, along with his sisters Asha and Amirah and his half-brother Tobias. All four lions lived at the Buffalo Zoo with parents Tiberius, Lelie and Lusaka until late 2018.
Tobias, born in early 2016, was the first lion cub born at the Buffalo Zoo in 25 years. Tobias was relocated to Denver at the age of 2; that move was also part of the Species Survival Plan.
Asha, Amirah and Roary were born to Tiberius and Lusaka later in 2016. Following Tobias' departure, Asha and Amirah left for the Detroit Zoo, which left Roary as the last of the four cubs.
Stay up-to-date on what's happening
Receive the latest in local entertainment news in your inbox weekly!