When my kids ask me who my favorite child is - and they ask often - I always maintain the same stance. I do not have a favorite. I love them all the same. Exactly. I remember my older girls counting pictures on our walls, after we had Emma, to see who was in more. It's a true story. Thank goodness, miraculously, there was an even amount for each child. Whew. Same with Christmas. It doesn't matter how much the stuff costs you have the same number of gifts. You just have to. Otherwise, you must have a favorite.
So, of course, I love them all the same. What I don't tell them is that sometimes I like one more. Or less. I'm sorry if that makes me a horrible mother. It's just the truth.
There are times when my children frustrate me. There are times when one gets under my skin so much that I'd rather just be with the others. What? It's true.  And honestly, I think that's just the normal pains that come with caring, and teaching, and living with another person. So much of parenting is about knowing, even on the bad days, that you always want what's best for your children. It's unconditional love. In fact, it's pretty much the definition of it. The true bond between parent and child that is nearly impossible to define or explain.
None of this means that I don't love my children all the same. What it means is that I love them enough to acknowledge my frustrations, learn my limits, and yep, keep trying.
I read an article recently that said if your younger child gets away with more, it's a sign of favoritism. I wholeheartedly disagree. It is a sign of exhaustion. A sign that you've learned to pick your battles and you've eased up a bit. It's a sign that you've been parenting for a while.
I have the same hopes, fears, dreams and expectations for each of my children.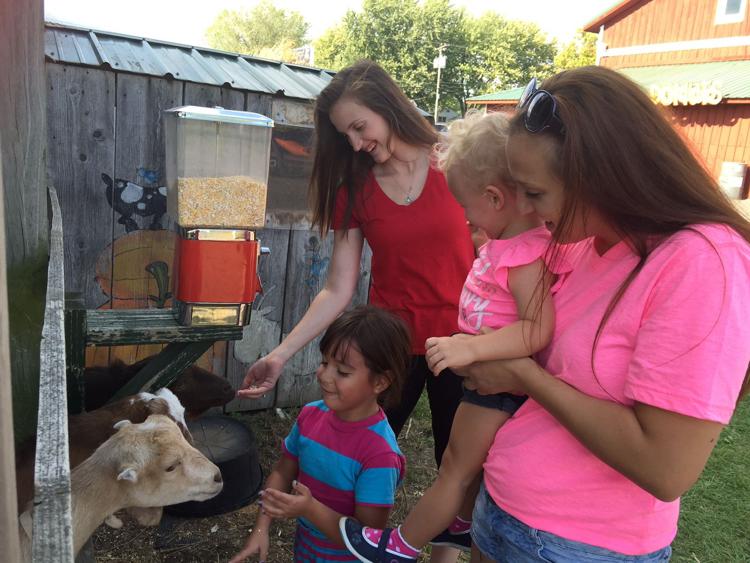 My husband and I laugh when we're out with our two youngest daughters and someone says, "Oh sure, they're adorable now, just wait until they're teenagers. You'll be in big trouble." Our response is always the same, "Yep. Been there. Done that." And it's true. You talk about not liking your child, the teenage years make up the bulk of that dislike. They challenge you, annoy you, scare the crap out of you. They push your buttons, get under your skin, and on your very last nerve. But again, you learn to deal with it. You learn to accept what you really can't change. Because there are things you can't change.
When you're pregnant, so many folks, with good intentions, tell you how tough it is to have a baby, to be a new parent. No sleep. All that crying. The diapers. The fevers. The teething. The tantrums. The truth is, that's actually the easy stuff (plus it comes with snuggles, hugs and countless kisses).
The tough part is the teenage part. The going-away to college part. The missing them part. The worries. The waiting up for them to come home. The praying they don't hang out with the wrong crowd. The promise to sell your soul if they just turn out to be good people. The big things.
But, before you worry too much, I'm here to say, the other side of the teen years is actually pretty sweet. It's funny what happens next. These smart, beautiful, caring, gracious young women come out the other end of those awful teenage years. You can have wonderful conversations. They're the first people you call when you have good news or bad news. You want to spend time with them. You love hanging out, shopping, going to a movie. My girls who are now 20 and 21 are literally my best friends (well, tied for best friends with their two little sisters).
So, it's all a long haul. Twenty-plus years of parenting, you're bound to have a favorite now and then. I mean it's an odds thing. The key is to not make it too obvious.
Stay up-to-date on what's happening
Receive the latest in local entertainment news in your inbox weekly!